Best Medicine Box Mockup | 24+ Free & Premium PSD Medical Packaging Mockup Templates: Medicine itself is a sensitive product segment where the packaging has to be at its best to secure the product quality inside. Unlike other product categories, the packaging does not directly influence company branding or product sales but the security and quality of the product is the main focus point for Medicine packaging. Medical and pharmaceutical companies have to test a couple of times before they can finalize the product packaging. As there are different varieties of medicine product so, obviously, the Medicine Box packaging has huge varieties.
Depending on the product type and shapes pharmaceutical packaging varies quite a mile like Plastic Bottles medical packaging, Caps & Closures, Medical Specialty Bags, Pouches & Strip Packs, Medicine Box packaging, Blisters Packs, Tertiary packaging, Medication Tubes, Mini Jars and so many other types. If you are working on a Medicine Box Mockup or any type of PSD Medical Packaging project, you can take the inspiration from our updated list of 24+ Best Free & Premium PSD Medical Packaging Mockup Templates.
Also, Check – 
This list is composed of different medicine packaging box starting from Medicine Dropper Box, Bottle Container packaging, Eco-Friendly Medicine Bottle packaging, Hang Tab medicine box packaging to Dietary Supplement Medicine Box. These free & premium templates are fully customizable through Adobe Photoshop CS4 and above software via organized and changeable smart layers. In order to do any customization, first download the file> Open the file with Photoshop> select the section you want to make changes to through smart layers> Do the necessary alteration like deleting the design object, insert new picture, remove any object from the scene, change shadow or texture effect, Add/remove background image or color>Finally, save the file. Repeat the process unless you get the desired looks you are looking for.
UNLIMITED DOWNLOADS: 500,000+ Product Mockups & Design Assets
Log into the best designs from below and if required, you can also personalize any of the design you want using Adobe Photoshop CS3 or if you want that we customize this for you, then request us at Fiverr.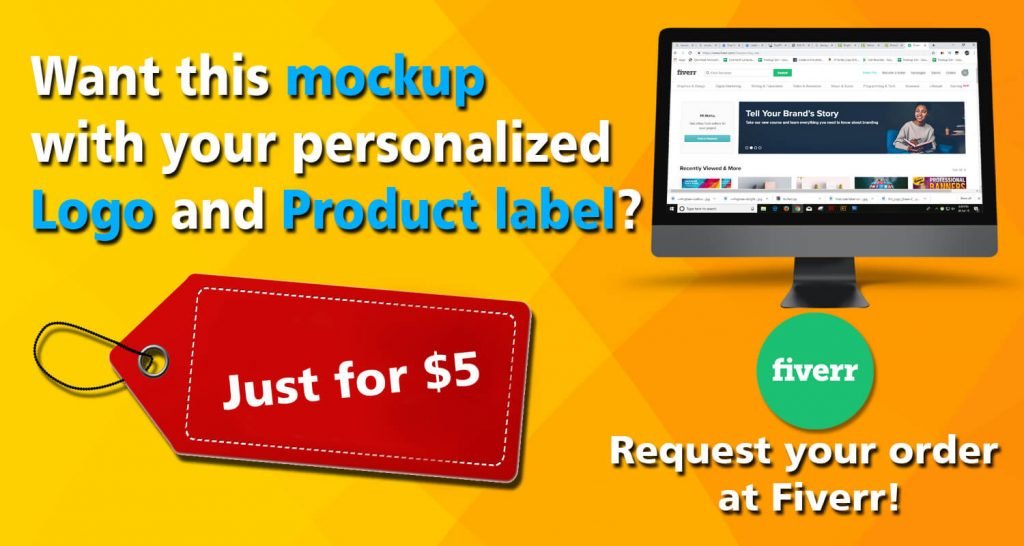 _______________________________________________________________________
Latest Design Inclusion in July 2021:
Free Medical Pill Box Mockup PSD Template:
Free Medical Box Mockup PSD Template:
Free Medicine Box and Bottle Packaging Set Mockup
Free Medicine Bottle Mockup PSD Template

Free Medicine Box Packaging Mockup PSD Template
Free Medicine Creme Packaging Mockup PSD Template
Dropper Bottle Medicine Box Mockup in PSD
#01 – Dotted Medicine Box Mockup PSD
If you are looking for a medicine mockup to display your own presentation, then you can take the help the one we listed here. This design illustrates a rectangle shape medicine box along with medicine glass and pills with blue color labels and yellow dots on it which can be easily replaced using Adobe Photoshop. In addition to that, it features a clean and simple white color background that can also be changed as per your wish.
#02 – Black Medicine Dropper Box With Bottle Mockup
Here you get a photorealistic ear/eye drop bottle mockup presentation. This design showcases a black color rectangle shape dropper box along with two dropper bottle all kept on a black wooden floor with hazy background. It's a high-resolution image that features 3000 x 2000 pixel picture dimension with fully customizable and background selection option.
#03 – Medicine Box Mockup Sample PSD File Illustration
You are getting here 8 PSD files medicine box mockup with 8 separate backgrounds which are replaceable. As shown in the image, there is a rectangle shape medicine box kept on a wooden floor with multiple boxes drawn on it filled with different colors, text and there is also a bar code printed on it. To know more about this mockup, read the below section –
Features organized layers with 3 color fx.
High-resolution image.
Easily customizable.
Includes – 8 Adobe Photoshop File and Readme.PDF file.
#04 – Editable Medicine Box & Bottle Container Mockup
You are getting here a light green color medicine bottle container and box mockup. This is a smart object featured mockup which allows you to add your own design to it. Moreover, it's a 51 MB Photoshop format ZIP file in 3000 x 2250 pixel dimension at 300 Dpi.
#05 – Horizontal Presentation Medicine Box Mockup Template
This is a white and blue color shade horizontal medicine box mockup with a clean and simple background in PSD file format. By double-clicking on the image, you can easily enable the smart object feature and in addition to this, you can also change the background color of the image. Do consult the help file in PDF format which is added in this pack.
#06 – Three Different Color Medicine Box Mockup
You will be getting here 6 Photoshop file medicine box mockup in 6 different poses. In the image listed above, you can see a set of "Brand product name" medicine box showcasing different power i.e 125mg, 250mg and 500mg along with separate color print featuring medicine name and description written on it. In this mockup, you can also add your own graphic or design via smart object and moreover, you can also change the background color easily using Adobe Photoshop.
#07 – Vertical Medicine Box Mockup
Get one of the best mockup designs for your medicine box presentation from here. This above-listed mockup file gives you two different images of a medicine box in high-resolution and easy editing features. It's a 100% photorealistic mockup design with help file included on it that will guide you while editing this mockup.
#08 – Designable Medicine Box Package Mockup
It's an illustration of a single medicine packing box mockup in a high-resolution rectangle shape that can also be used as cosmetics and hygiene product packaging.
Key Features – 
This mockup features a high-resolution image at a pixel size 3800 x 2800.
In this mockup, you can also change the box design, texture and colors easily via smart object.
Get 6 Photoshop file which includes 3 textures i.e black, brown and white wood.
Also, get help file in PDf format.
#09 – Green Medicine Pack Bottle Mockup
Shortlisted here is a light green color vial bottle mockup design along with a box in 5 different views. This is a professionally designed high-resolution image with layered shadow and smart object which also allows you to change cap color along with the bottle image. The best part is that, it includes help a file in PDF format.
#10 – Immunity Health Pack Medicine Box Mockup
This is a pink color background capsule bottle and box mockup. It's a ready-made mockup design which features high-resolution image at 5500 x 3674 pixel with background change and customizable feature.
#11 – Eco Friendly Medicine Bottle Mockup
Showcased above is a pill bottle mockup with all separate layers along with a remarkable feature of selecting appropriate background and adjusting lights. To get this, tap on the button we listed below.
#12 – Tablet Medicine Box Mockup 
This is the realistic tablet box mockup presentation which will help you to display your own medicine box mockup design. It's an open tablet box with orange and white color capsule displayed on the image with 3000 x 2250 pixel in high-resolution at 300 Dpi with PDF format help file.
#13 – Medicine Box With Hang Tab Mockup
Here you get a Kraft paper hang tab mockup in brown color textured design. This is a realistic design 2 PSD bag mockups with 2 high-resolution JPEG files that features smart object which means you can easily place your own graphic and design to this mockup easily and moreover, you will also be able to change the background color by double tapping on the layer.
#14 –  Pills Medicine Mockup
Listed here is a "medicine" tablet box mockup with a smart object and separated shadow layers which will help you to change the image and background of this mockup. Showcase here is a three different boxes with different color layout printed on the bottom and with simple light blue color background.
#15 – Supplement Medicine Box Mockup
This is a red color supplement jar bottle mockup design with clean and simple white color background. It's a professionally designed mockup that features a tablet bottle and box with red color margin on it. This design includes fully organized layers and available in 8 different views.
#16 – Calcium And Vitamin Tablet Medicine Box Mockup
#17 – Dietary Supplement Medicine 

PSD Box Packaging
#18 – Plane White Medicine Package Box
#19 – Editable medicine Box Mockup
#20 – Photo Realistic Vertical Medicine Box Mockup
#21 – Slim Square Medicine Box PSD
#22 – Long Tube Medicine Box PSD Template
#23 – Editable Rectangle Wide Medicine PSD Box  Mockup
#24 – Square Medicine PSD Box Packaging