12+ Software Box Mockup PSD Free & Premium Templates – In order to use any of these PSD Mockups you need Adobe Photoshop

. Softwares are always in demand. Whenever there is something to be done or something new has been invented, it also demands new software for that. Along comes the need for a packaging box for the software. In short, there is a huge demand for software box packaging mockup design. You may have got some offers before presenting your design ideas for software companies for their latest product.
To help you out with your next project or even for your design portfolio, we have added 10+ absolutely stunning Software Box Mockup PSD files in this post. These PSD files are customizable and editable through the smart layers. Almost all files are in High resolution with a changeable background option. You can easily change the Logo and name of the product through the smart objects and insert anything of your own. Take a look at the below-given mockups and choose the one best suits your need at the moment.
Also, Check
UNLIMITED DOWNLOADS: 500,000+ Product Mockups & Design Assets
You can get your mockup customized by us at Fiverr.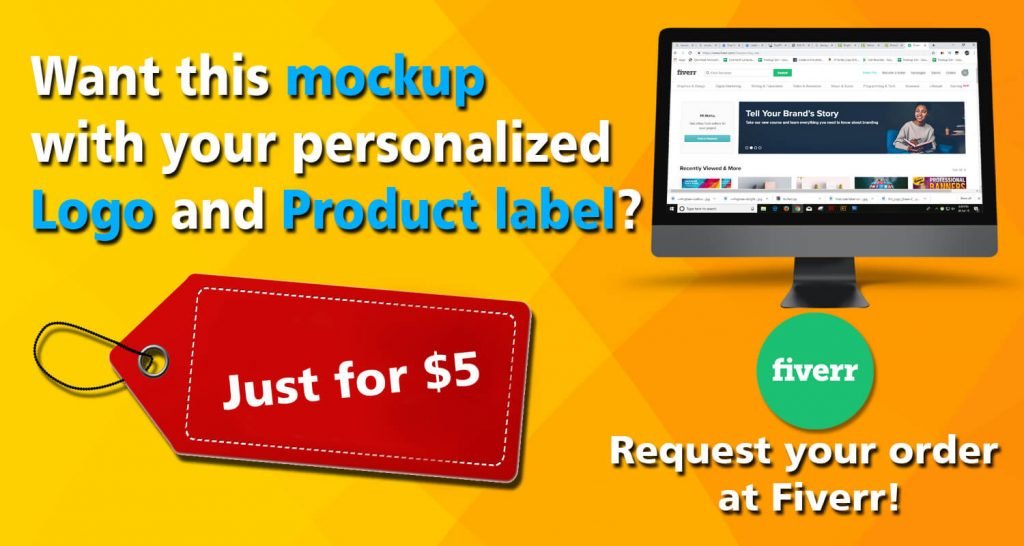 _______________________________________________________________________
Latest Design Inclusion May 2021
Free Software Box Mockup PSD Template

#1 Simple Software Box Vector File
This White cardboard software box Mockup could easily meet your design requirement. The editable file comes in high resulution at 300 DPI.
#2 Simple Mobile App Vector File With Software packaging
#3 Awesome Software Box Mockup Template
This cool premium software box design may be your ultimate choise. This package contains 5 Different PSD 3500+2500 Pixel high resultion files which are absolutely editable according to the needs. This mockup is showcasing a side face Software box with the brand name on its front and back. Multi-color packaging in Yellow and white that can be changed to any other color. Logo of the product stammped in both sides.
High resolution 3500×2500 pixel
All Files come at 300Dpi
Photoshop CS4 or higher compatible for any change or customization
Smart objects enebled for easy edit
Include paper texture for further use
Layered Shadows
#4 Realistic Software Box Mockup
#5 Software Page Mockup PSD
#6 Multi Purpose Software Box PSD Mockup
This multi purpose Software box mockup can be a perfect choice for many parametes. First of all, this mockup is featuring 3 different Software box in radient color in front view. Attractive design with 3 different option is the main USP on this mockup. Along comes the description of the product on the other side of the packaging box which could be easily changed through the smart object. Multi color design and color could be altered vir smart layers. High Resolution 5000 x 5000 px each PSD file), 500 dpi is the ultimate thing you can wish for. Not only that, it also has 4 scene in different composition, front 145 x 200 mm, side 46 x 200 mm, top 145 x 46 mm, 500 dpi and Layered are well organized for easy customization.
#7 Product Software Mockup PSD
This mockup is featuring dark themed Software box with the logo on top left corner of the box. There are 4 diffent presentions of the design from 4 different angels. This photo realistic mockup can be edited through the smart objects. All the components are editable including the logo and product name. Layereds are well organized for easy customization. All files are in high resolution (3000x2000px – 300 dpi). It also comes with help file with the instruction. Background color can be changed along with box color if you do not like the dark theme.
#8 Software Box DVD Mockup
This mockup featuers the DVD box from different angels. In the first presentaion, the software box design is beatiful and blunt along with a DVD with a logo of the product on it. On the other presentation, the software DVD box is laying on a comuter table beside a keyboard that perfectly fits with product senario. This mockup has 3 layered PSD Files. Files are stand at Hi-Res 5000×4000px at 300 DPI.
#9 Software Mockup PSD
#10 PSD Software Box Mockup
#11 Software Brochure Mockup
#12 Clean and Simple App Box Mockup