Foil Mockup | 20+ Foil Packaging Design Template – Foils are mainly used for grabbing the attention of customers and also for the packaging of the product. It is made up of paper and plastic used a money bag, food bag, fanny pack, sporran, etc.
We have a collection of high-resolution and photo-realistic foils packaging mockup templates for you to promote your brand. Generally, all the files are in PSD format, so you can easily change the color, image, design, texture, etc. according to the requirement of your presentation.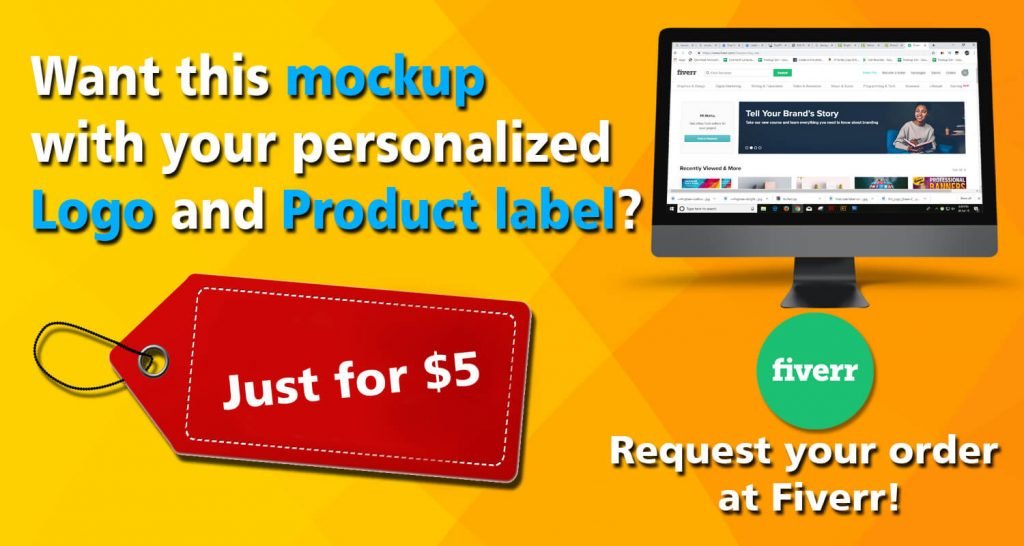 UNLIMITED DOWNLOADS: 500,000+ Product Mockups & Design Assets
_______________________________________________________________________
#1.

Silver Hot Foil Stamp Mockup
Foils are made out of paper. To give a presentation of your branding, this black foil will do a trick. Your logo, brand name along with other design will be displaying in the middle of the foil. We have variety foil colors and their shades to choose from or you can create your own design, text, etc with the help of adobe Photoshop. This mockup template is a PSD file used for any type of packaging and advertisement.
#2.

Foil And Glitter Texture Design Mockup
This foil and glitter texture mockup can be used for different proposes like scrap booking, stickers, planners, posters, business cards, logos, wedding invitation, background and many more. It comes in nine shiny colors such as gold, fawn, champagne, pearl, rose, lilac, arctic and mint. Your company name, logo, and other information will be displayed in the middle of the foil with your selected packaging color. This mockup has 80 high-resolution foil and glitter textures, 10 marbles and foils texture. The dimension is 3000 x 3000 pixels at 72 dpi in both the JPG and PAT format.
#3.

Multiple Color 168 Foil And Glitter Bundle Mockup
#4.

Foil Christmas Wedding Card Mockup
The gold foil is specially designed for the for the Christmas wishes. It can also used for the wishes for the wedding, birthday and many more. The foil is rectangular made with white border create a fabulous scene of vision. It is placed on the rustic wood table with some wood dust on it. You can write your wishes in different text format, colors, etc in any size with many background design. This file is available in JPG, PDF format with the measurement of 5184 x 3456 pixels at 240 dpi. 
#5.

Golden Foil Happy Birthday Ballon Mockup
#6.

Black Pepper Packaging Foil Template Design
This is a simple but modern and effective foil mockup for your packaging and advertisement of your company. The mockup is displaying both the front and back view of the pouch which can be used for packaging the black paper, coffee, etc. The front view shows the brand name on the lower part of the pouch in bold words along with other details on the top. The Back of the foil shows the details like ingredients, marketers, manufactures, etc. A hole is made on the top of the foil to hang it on the walls. It is a vector file and can be edited in the adobe Photoshop.
#7.

Chocolate Cookie Packaging Foil Mockup
Stunning Chocolate cookies mockup is displaying for branding. The Packet is placed horizontally on the white dotted background. Brand name with your slogan is showing right side and an image of chocolate bar in the left side. Some cookies are placed beside the packets to grab attention of the potentials customers. The mockup is available in PSD format with the dimension of 7000 x 4000 pixels and can be modified in the minimum version of CS4 adobe photoshop.
#8.

Bi-Color Foil Packaging Design
#9.

Sap Green Color Aluminium Foil Box Mockup
#10.

Foil Packaging Wrapper Mockup Design
#11.

Foil Juice Packet PSD Template
This mockup is displaying a foil juice packet used for packaging. The design of this packet is made very attractive to increase in the sales of the product. The packets are stuck with all sides placed in the grassy background. It is made with a unique design as shown above, apple with a glass of juice in the white background and a curved design separated with another color is made on which brand name and slogans will show. This is a photo realistic PSD file with the resolution of 5000×3333 pixels at 300 dpi. Simply change the image and text with the help of smart object.
#12.

Two Foil Bag PSD Format Template
#13.

Shiny Silver Foil Wrapper
#14.

Clean White Color Foil Sachet Template
If you're searching for an interesting packaging pouch, this is the solution for you to take the advantages. Showing a clean white foil standing on one corner of the pouch made with zip lock system. It can be used for the branding of the coffee beans or rice. Your brand name will display in the middle of the foil in round space provided and other information in the lower portion. This file is available in three photorealistic PSD format made with the resolution of 5400 x 3600 pixels at 300 dpi optimization. It can be used for the both commercial and personal benefit available in landscape orientation. Change anything as per your comfort with the assistance of adobe Photoshop.
#15.

Snacks Packaging Foil Wrapper Template
#16.

Bi-Color Snacksn Foil Bag Template
#17.

Yellow And Purple Color Glossy Foil Bag Template
#18.

Cream Biscuit Packing Foil Wrapper
#19.

Pattern Printed Foil Wrapper PSD Design
#20.

Three Foil Packaging Set Mockup
This plastic snack pouch mockup will be utilized for the delicious foods items. Showing three foil packaging set in different colors and design used for different product also. The right packet is used for the chocolate cake made up of brown color, the left is made for donut food items in green color and the middle is red in color for strawberry. You can change the color, texture, logo design, etc in the adobe Photoshop of this PSD file comes in the resolution of 3000×2100 pixel size at 300 DPI optimization.
#21.

Foil Chocolate Packet Template