iMac Mockup | 25+ Best iMac Presentation Template in PSD & Vector – An iMac is a desktop computer created and designed by Apple Inc. It consists of a monitor, keyboard, and mouse. We have listed some of the great iMac presentation template in this list which can be used for client presentation of any application, website demonstration, theme, evaluation, and many others. Our other related designs are MacBook mockup, iPhone mockup, ipad mockup, and others.
We have shortlisted some of the best iMac mockups to showcase your artwork in a realistic manner. You can replace the color, logos, designs, word, text format, etc with the assistance of smart object. Download the mockup you like, bring to the Photoshop and add your own design or select the design provided by us. We are also providing complete service to our clients, from the selection to modification of mockup. To avail this service, contacts us at Fiverr.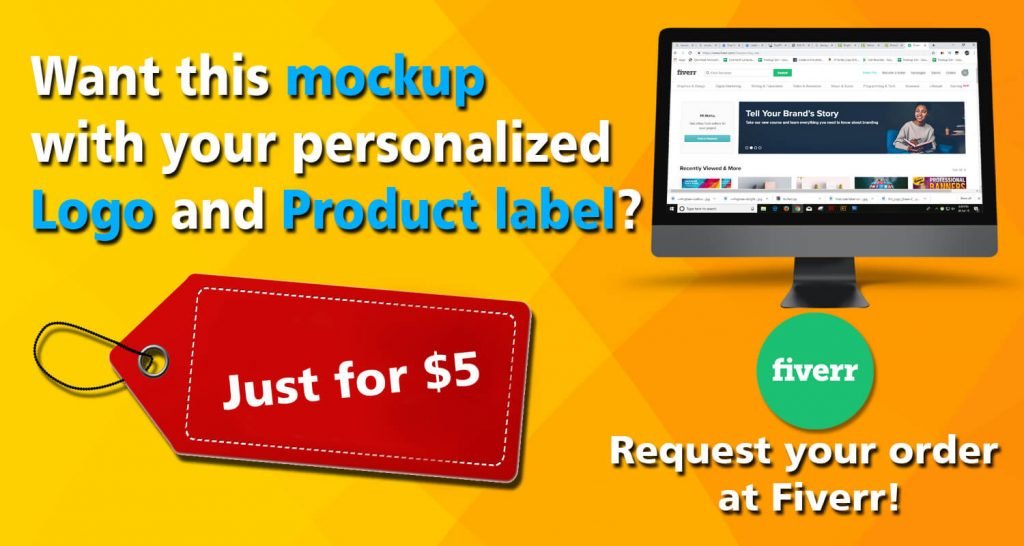 UNLIMITED DOWNLOADS: 500,000+ Product Mockups & Design Assets
_______________________________________________________________________
#1.

PSD Design of Two iMac Mockup
#2.

Simple White Imac Template Design
Searching for an iMac that can furnish your presentation in an attractive way? Here is a naturalistic mockup that can be used for the app design, UI design, theme design, etc. The mockup features a neat and stylish table arena contains iMac, keyboard, mouse, books, plant, pen stand, calculator, and table lamp. A plant is displaying on the screen of the iMac and a white chair is placed near the table. Simply drag and drop the image, object, change the color, texture, increase or decrease screen reflection with the assistance of Adobe Photoshop. The file is attainable in the PSD format with the Resolution of 5088 x 3392 pixels in 34.15 MB file size.
#3.

Designer iMac Template
The best way for the creation of graphic design, application design, website design is with an attractive iMac mockup template. A mac screen is displayed in sky blue with the white color keyboard and mouse, a wooden clock and a pen stand are placed on the wooden table. Some pictures are hanged on the walls and black leather cover chairs are placed near the table to give an office environment look. The mockup contains 6 PSD files which are easy to modify via smart object. The resolution of this mockup is 3500 x 2300 pixels at 300 dpi in the 195 MB size. 
#4.

Imac Retina Mockup
By using this mockup template make your design impressive and outstanding. The mockup features an iMac, MacBook, iPhone, owl statue, glass pot, and a table lamp kept on a white table. Use Adobe Photoshop for changing the color of the screen of the iMac, MacBook, and iPhone with your artwork to make the presentation more realistic. This mockup is available in the format of both the PSD and JPG with the dimension of the 4000 x 2662 pixels optimized at 300 dpi. 
#5.

5k Resolution iMac PSD Template
This is a high-quality 5k resolution iMac mockup presentation to receive an optimist response from your potential clients. It features three iMac placed on a single table in the transparent background with a pot in front of the screen and pen stand on the back of the screen. Three screen shows three different websites to give a range of designs to select from. You can use it for promotion purposes, evaluation, graphics designs, website design, and many more. You can subtly place your own design via smart object, simply double click the smart layer, copy and paste design and you have done your modification. The mockup comes with 4 PSD file made in the landscape orientation and 5120(w) × 2880(h) pixels dimension. This mockup template can be used for commercial and personal uses.
#6.

Minimal Design iMac PSD Template
#7.

Black Screen iMac Template
Showing a colorful mockup with all the essential elements required for the completion of the iMac presentation. The mockup contains an iMac, iPhone, watch, decor, colored balls, etc. You can use this mockup for graphics designing, website designing, theme designing, etc. This is a vector file made with the dimension of 7020(w) × 4680(h) pixels and can be edited using the smart object.
#8.

Galaxy Wallpaper Theme iMac Pro Mockup
#9.

iMac On table Mockup
#10.

Photorealistic Scene iMac On Desk Mockup
#11.

Black And White Color Theme iMac Device Scene
#12.

White Color iMac Clay Design Mockup
#13.

7 iMac Scene Mockup 
The environment seem features home space work consists of Imac, magazine, iPhone, keyboard, and mouse on the table. Some website designs are displaying on the screen of the iMac, iPhone is placed on an open magazine. This mockup contains 7 pictures to showcase your website template, font, blog, startup and more. The file is available in PSD format with the dimension of the 4000 x 2667 pixels at 240 dpi optimization. You can change the color, texture, background, design, logos with the help of adobe photoshop. 
#14.

Amazing Landscape Wallpaper Scene iMac Template
An iMac setup mockup is here consists of a table lamp, notebook, pencil, paper, pen mouse and some books. A beautiful mountain scene with 2 parachutes are displaying on the monitor of the iMac. The iMac screen border is black in color to make it looks more attractive and the keyboard and mouse are white in color. The dimension of the file is 5120 x 3409 pixels which can be attainable in the PSD format. Use Adobe Photoshop for modification. 
#15.

iMac on Clean White Workplace Mockup
#16.

iMac With White Screen Free Photo
#17.

iMac Pro Mockup With Colorful Wallpaper
#18.

20 Scenes Desktop Mockup Design
#19.

14 Scenes iMac Design
#20.

iMac With other Cinema Scene Template
#21.

Apple 5K Resolution iMac
#22.

iMac And iPad Pro Mockup Design
Available Here/su_button]
#23. 10 PSd File Clean Design iMac Mockup
#24.

Customizable iMac Clay Mockup Design