Wristband Mockup | 12+ Wristband PSD Templates Free & Premium Collection: A Wristband is a bracelet-like band worn by many people around the world. The main objective of wearing a wristband is subjective but mainly they work as decorative or functional. They are also used as event passes and recolonization purposes. There are different kind of materials used to make wristband and according to the material, the appearance of the wristband differ. If you are going to organize any event or you are the manufacturer of wristband, you may take a glance of these 12+ attractive wristband PSD Templates we have rounded up in this post.
These mockups could be used for brand recolonization by altering or inserting a company brand name and logo. Use the smart layer option to make the desired changes as all the listed mockup design has smart-object enabled. Help files are also included with the design pack that you can take help of while customizing these mockups according to your needs and choice.
Also, Check
UNLIMITED DOWNLOADS: 500,000+ Product Mockups & Design Assets
You can get your mockup customized by us at Fiverr.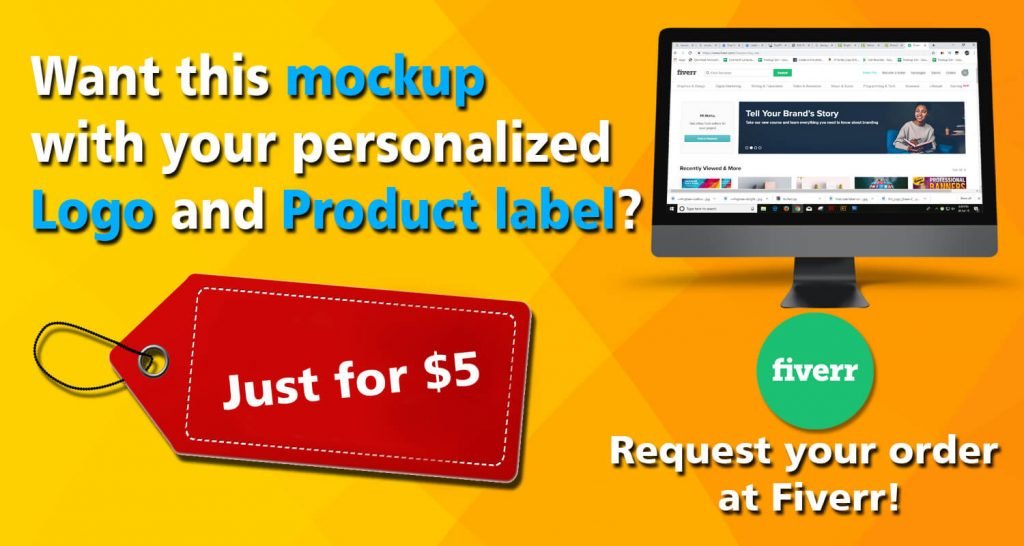 _______________________________________________________________________
Mockupden Exclusive Free Wristband Mockup PSD Files for our Visitors:

Updated New Inclusion on 12/07/2021
Free Festival Bracelet Mockup PSD Template:
Free Bracelet mockup PSD Template:
Free Bracelets Mockup PSD Template:
Free & Premium Fabric Wristband Mockup (350×15)
Free Paper Wrist Band Mockup PSD Template
Free Wristband Mockup PSD Template
#1. Editable Silicone Wristband Mockup.
#2. Editable Silicone Wristband Mockup.
These all silicone wristbands are fully editable in all aspects. In the given picture below, there are 5 wristbands placed in a duo-colored background. Half of the wristbands are colored and a half has been left blank to get a perfect idea on how the design effect reflects. By Photoshop app it is possible to separate wristband, changing the position of shadows and giving texture to the background. Print your name or other designs on the wristband of your choice and decorate with the color that will suit your design style to give it an attractive appearance.

#3. Customizable Tyne Wristband Mockup.
In the preview option, there are 6 sets of the wristband on a hand with a high-quality picture in different views and angles are given. These types of wristbands are used to identify the status of a person on any territory events as these bands have the element of corporate identity or event logo printed on it for the recolonization purpose. These wristbands have been designed in such a way that they will improve and speed up your work without much design hassle.
The product contains a high-resolution mockup of 9500*6000px with different variations in the preview option. The wristband is viewed on a hand, with gravity view, side view, front view, and the fold-able view perspective. The natural structure of this mockup empowers you to create a unique scene by smart objects, just drop your design, color, fonts, elements around the layers. 
#4. Sporty Wristband Mockup.
In this mockup, a cloth wristband is placed on a white surface. The wristband is in simple pink color with a white Apple's earphone placed on it. In the Blurry background, a black colored wristwatch which has a metallic body is placed. By smart editing tools, it will be easy to customize the whole mockup on your finger tips as the objects of this mockup are well described. Create a clear background by the Photoshop app and you will also able to replace the things given in this mockup.

#5. Twist-able Wristband Mockup.
#6. Wristband For Events Mockup.
Show-off your design with this mockup scenes of wristband in 4 different views. These kinds of wristbands will be perfect for fairs, disco, clubs, events and festival events. To advertise your design on social media, generate images of your shop or blog and flaunt to your prospected customers. The mockup has some other features such as:-
Well separated layers.
Photorealistic images.
High resolution of 4000*3000*300dpi.
Has got a transparent background.
Editable through smart objects.
Well organized groups and colors.
The editable things are:-
Fonts
Buttons.
Background color.

#7. Different Colored Wristband Mockup.
This mockup contains 12 wristbands of different color and each brand has some text printed on it. Each color represents a different feeling of a human brain. So choose wisely which color of the wristband will be perfect for your customer to show them. In this picture, some wristband is in a single color and some are multicolored are placed in 0 gravity in a white background which can be changed in different colors by using Photoshop app or smart editing tools.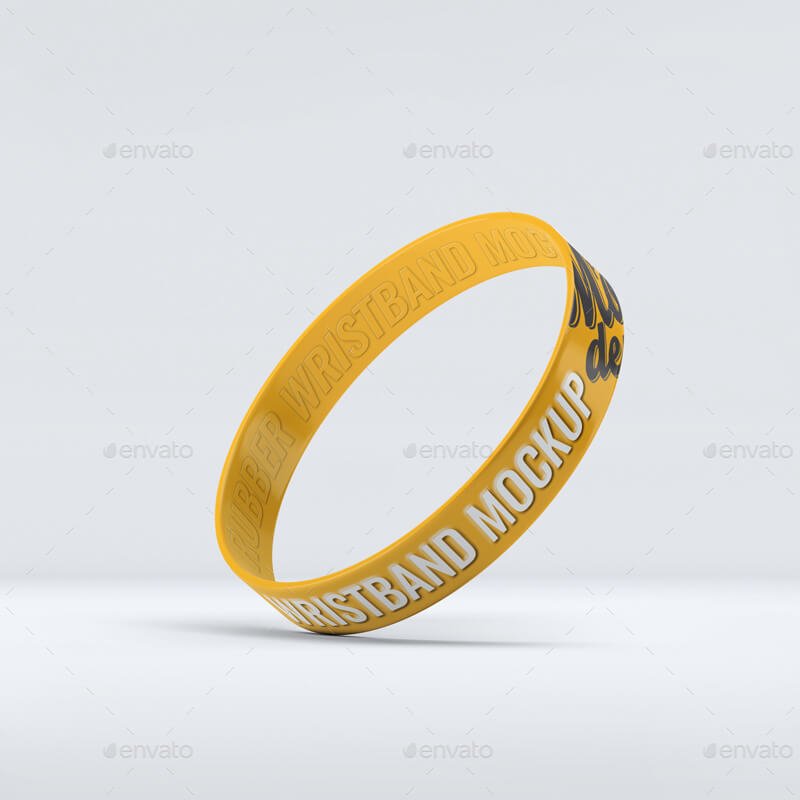 #8. Big Sized Wristband Mockup.
Just like a bookmark, wristbands are also used in many companies' events. This high fashionable wristband not only is used as stationery, promotional gifts but also can be used as a trendsetter. There are three wristbands lying straight on the background and two circle bands are present next to it. Every wristband is in different colors and texture which can be customized in different shades and designs. In the preview option, these wristbands are shown at different angles. This PSD mockup has special layers and many other features like:-
Has got a high-resolution of 3000*2000 px.
There are 8 PSD file in this mockup.
The shadows are separated.
Has got organized layers and folders.
Fully editable shadings.

#9. Two Different Wristband Mockup.
There are two wristbands of different colors are placed in a white background in this mockup scene. The other features of this mockup are given below:-
There are 8 photorealistic presentations in the preview option.
High resolution of 4000*3000 px.
changeable background and Color.
Shadows and layers are well separated.

#10. High graphic Wristband Mockup.
In this mockup, we are presenting a new kind of wristband which has got wonderful combination of different attractive colors and has a high-resolution of 3000*2000 px. Customize your wristband and turn them into most impressive and color wristband before presentation. This fully editable wristband is ready to take your design into a whole new level by applying smart objects as the layers of the file are well described.

#11. Events Wristband Mockup.

#12. Green And Blue Wristwatch Mockup.

#13. Wristband In A Transparent Packet Mockup.