22+Best Supplement Bottle Mockup PSD Templates (FREE& Premium): As a business entity, you might know about the competition the supplement market is on. To sustain well in the market, and stand out among all, you need to create great packaging. Let us assume that you and your team has already created the supplement bottle design along with all the brand logo and minute element, but to display you need a prototype. You need a supplement bottle model on which you can show the design. Either you can create the supplement bottle form or download a supplement bottle mockup.
On our website, we have lined up quite a few supplement bottle mockup designs. Each of them is different from the other. They differ in shape, size, and background design. From the list, you can choose which mockup to download and click on the download link for the same.
As soon as you click on the download link, a page will open on which you will find several factors and features will be displayed. Read the features carefully and then if you are satisfied with them click on the button given there as a download. The features are the most important thing that you must see before investing or any supplement bottle mockup. Like in most of our supplement bottle PSD mockup, you will find a smart object, high-resolution image with a specific range of pixel dimensions, organized and named layers, changeable text color and background image, and Shadows and Reflections.
Other than these there are several other properties but to find the mouth you must click on the link given.
Also, Check
UNLIMITED DOWNLOADS: 500,000+ Product Mockups & Design Assets
_______________________________________________________________________
Mockupden Exclusive Free Supplement bottle mockup PSD Files for our Visitors:

Updated New Inclusion on 27/04/2021
Free Supplement Bottle Mockup PSD Template
Free Sports Supplement Bottle Mockup | PSD Template Design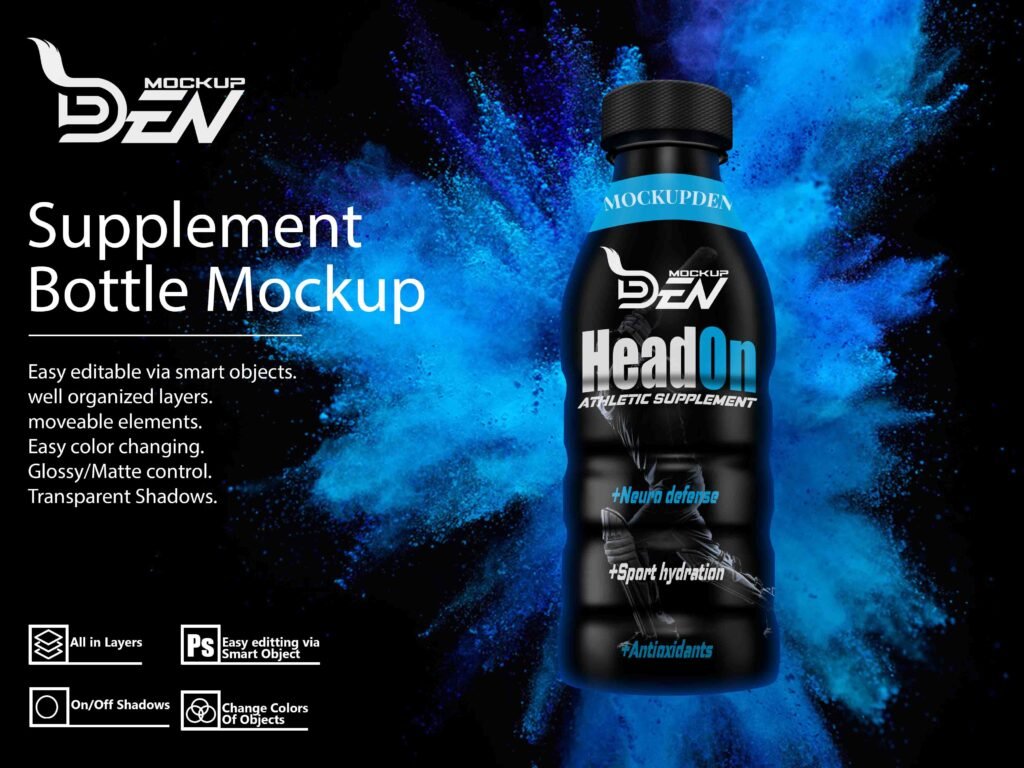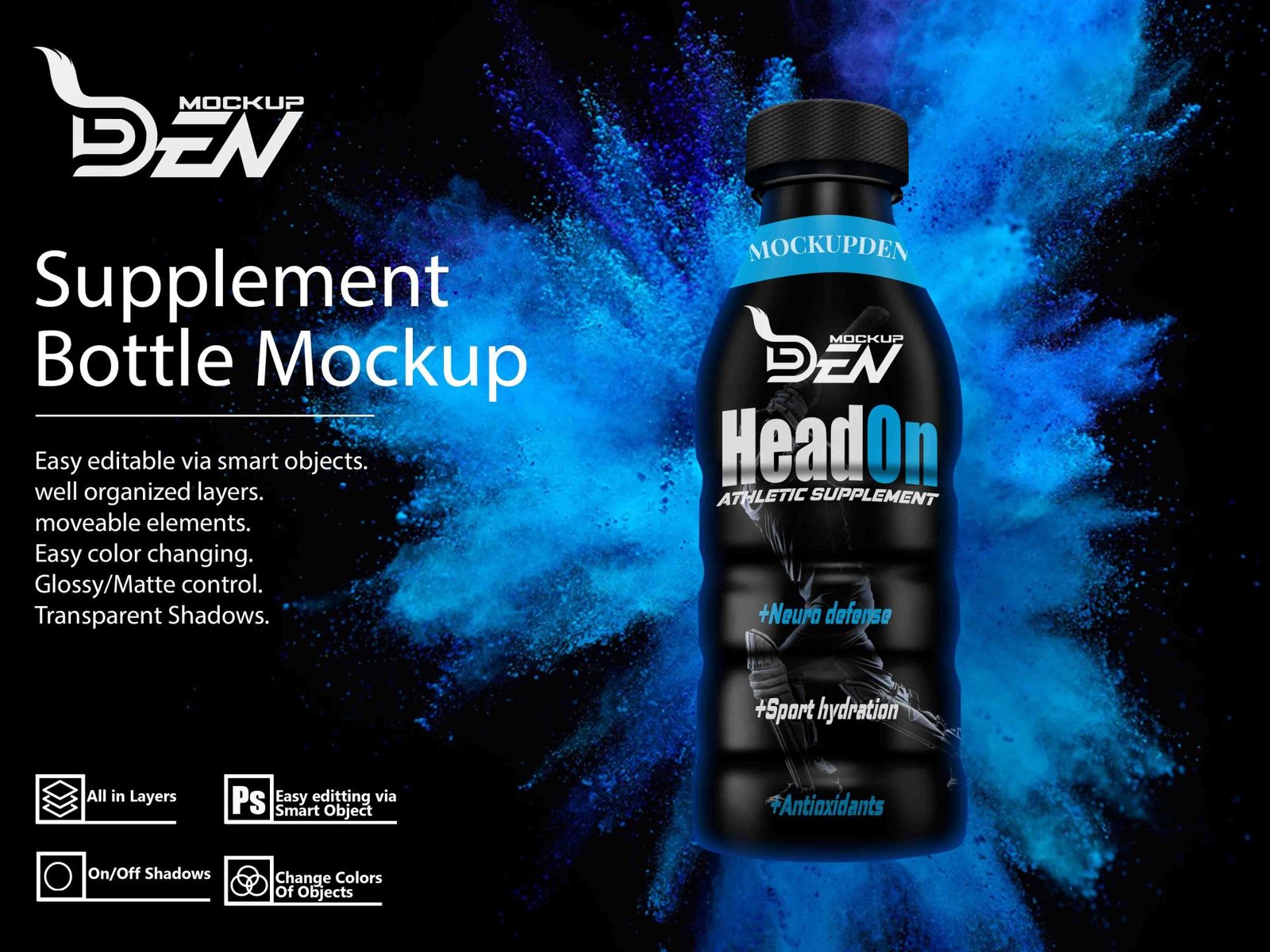 #1 Supplement Bottle Mockup vol.1 FH
#2

Sport Supplements Bottle Mockup
#3 Supplement Bottle Mockup
#4 Supplement Capsule Bottle Mockup
#5 Plastic Medicine Pills Bottle Mockups
#6

Supplement Bottles Mockup
#7 White Supplement Bottle Mockup
#8 Chrome Supplement Jar Mockup
#9 Supplement Bottle Packaging Mockp
#10 Supplement Bottle Mockup
#11 Pill Bottle Mockup
#12 Matte Plastic Supplement Jar Mockup
#13 Supplement Bottle Mock-Up
#14 Dark Supplement Bottle Mockup
#15 Amber Supplement Bottle Mock-Up
#16 Blue Glass Bottle With Pills Mockup
#17 Sport Supplement Package Mock-up
#18

Supplement Bottle Mockup
#19 Dietary Supplement Mockup v. 1A Plus
#20 Dietary Supplement Mockup v. 2A