27+ Brandable Whiskey Bottle Mockup PSD Templates: Do you want a classic brand design on your whisky bottle? If yes, then you might probably require a whisky bottle mockup. Using the whiskey bottle mockup you will be able to put the design on it and see if it looks well. You can put any design on the whiskey bottle mockup to see if it is up to your expectation.
There is a reason for which the majority of people and companies use mockups. Since the mockup comes in an editable and customizable version, any design can be attached to it and used for presentations. If you want you too can do it, but for that, you have to first download the whiskey bottle mockup. On our website, we have quite a few whiskey bottle mockups that you can download on making some payment.
Below is provided the download link, click on that and find out the features before you download. As a feature quality and easy-to-use high-resolution image of dimension 7154 to the 5000-pixel mockup. Along with that, you will get smart objects that would help you apply your design and make the necessary changes in the background.
Get your hand on any of the whisky bottle mockups and paste the design of your company on the mockup to get it to the level of approval.
Also, Check
UNLIMITED DOWNLOADS: 500,000+ Product Mockups & Design Assets
_______________________________________________________________________
Mockupden Exclusive Free whiskey bottle mockup PSD Files for our Visitors:

Updated New Inclusion on 23/04/2021
#1 Whiskey Bottle Mockup
#2

Whiskey Bottle Box Mockup
#3 Whiskey-Nordic Bottle Mockup
#4 Whiskey Bottle with Wooden Cap Mockup
#5 Whiskey bottle mockup
#6

Whiskey / liquor bottle mockup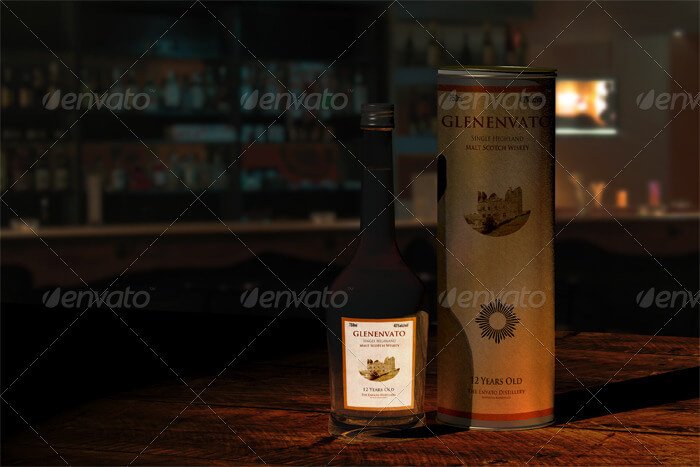 #7 Whiskey-Irish Bottle Mockup
#8 Clear Glass Bottle with Whiskey Mockup
#9 Whiskey Bottle Mockup – Sundown Set 2
#10

Alcohol Drink Bottle, Tequila or Whiskey Mockup
#11 Whisky bottle PSD mockup
#12 Glass Bottle W/ Whiskey Mockup
#13 Whiskey Bottle Mock-Up
#14 Scotch Whiskey Bottle Mockup
#15 Green Glass Whiskey Bottle Mockup
#16 Whiskey Bottle w/ Paper Tube Mockup
#17 Whiskey Bottle Mockup
#18 Whiskey Glass Bottle Mockup
#19 Clear Glass Whiskey Bottle With Handle & Wax Top Mockup
#20 Whiskey Bottle Mockup – Sundown Set 1
#21 Whiskey Bottle Label Mockup
#22 Clear Glass Whiskey Bottle Mockup
#23 Whiskey Bottle Mockup – Dark Studio Set 1
#24 Bottle Mockup