Stand up Pouch Mockup | 21+ Creative New PSD, Vector Templates Design Idea: Pouches are one of the most used packaging elements you would find in the market. They are convenient and cost-effective at the same time and that is why, most companies use pouch for packaging their products. Regardless of the product type, pouch are used for a whole range of products starting from Food, cosmetics, gardening to household products. When it comes to the design, you would find different varieties of pouch in the market and in this post, we have specifically rounded up Stand up Pouch Mockup. If any company or product owner has approached you with a project of Stand up Pouch design for their product, you can showcase them these 21+ creative new Stand up Pouch PSD & Vector templates design idea to give them an instant design concept and get the necessary feedback.
Please be aware these mockups are in high-resolution with organized named layers which you can utilize to modify, cut, add, insert, change any design elements according to the need. Some of the listed pouch mockups are free and some you need to buy from the respective market place if you plan to use them commercially. Read the detail license agreement to know more.
You can freely go through the standup pouch designs we have listed below and download the one you want. Moreover, if you need any changes in any of these mockup design, then you text us at Fiverr and we will personalize it for you.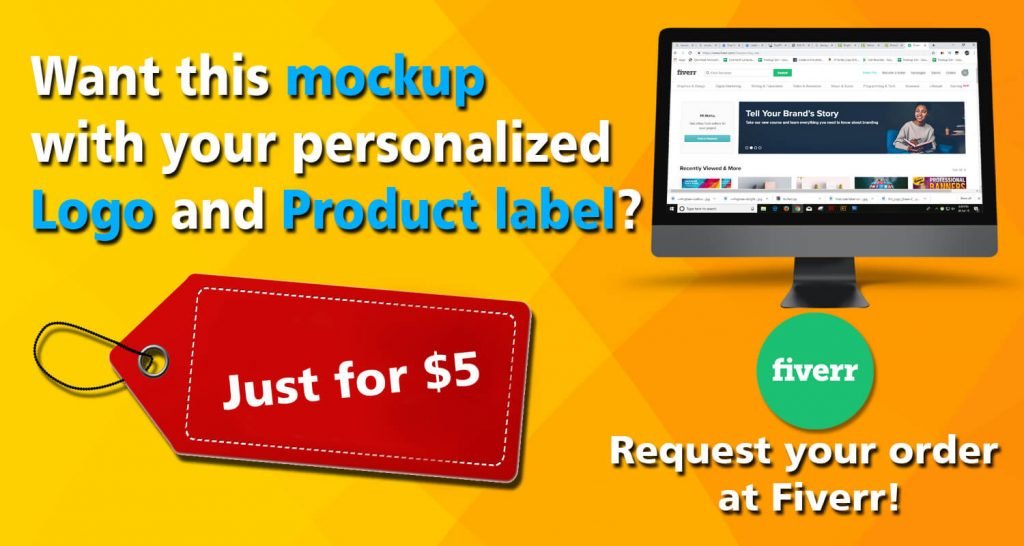 UNLIMITED DOWNLOADS: 500,000+ Product Mockups & Design Assets
_______________________________________________________________________
Latest Update –
#1.

Purple Color Stand up Mockup
#2.

Four Different Tea Packaging Stand up Pouch Mockup
#3.

Glossy Black Color Stand up Pouch Mockup
This glossy stand up pouch mockup is a classy design idea which one can definitely use for any sophisticated product to give them a fascinating packaging look. Use this ready made design to display your design idea on this fully customizable packaging project template to a great presentation and you can also use easily display your own brand. Ir order to use your own logo or brand in the package design, use smart layer. The most fantastic benefit of this template is, you can easily edit the layers of the graphic canvas or even get rib of any specific layer to which you think is not required. Use the vacant layer or create a new one in order to insert your own design in it.
#4.

Black Stand up Pouch Mockup
This mockup is well balanced when it comes to the design effect and that is why you do not need to worryi about perspective, lights & shadows, reflections etc. which are of course well defined.
#5.

Three Different Color Standup pouch PSD Template
#6.

Coffee Beans Packing Stand up Pouch With Zipper Illustration
#7.

Kraft Paper designed Stand up Pouch PSD Template
#8.

 Transparent Plastic Bag Stand up Pouch PSD Template
#9.

16 PSD File Illustration Of Stand up Pouch PSD Template Design
#10.

Isometric Design Stand up Pouch PSD Design Template
#11.

Glossy Metallic Design Stand up Pouch Design
#12.

Cosmetic Matte Design Stand up Pouch PSD
#13.

Doypack Window Design Stand up Pouch Design Template
#14.

Realistic Design Multiple Stand up Pouch Design Idea
#15.

Three Plastic Stand up Pouch Design idea for creative outlook
#16.

Matt Universal design Doypack Stand up Pouch Mockup

#17.

Golden Color Metallic Design Stand up Pouch Illustration

#18.

Stand up Pouch And Coffee Up Illustration

#19.

Kraft Paper Made Zippy Stand up Pouch Mockup With Deep Blue Background

#20.

Stand up Sap Green Color Coffee Pouch Mockup

#21.

Grey Color Stand up Pouch Mockup