Perfume Mockup | 37+ Free & Premium Perfume Vector PSD Mockup Templates: Perfume is one of the most eloquent beauty products. It's hard to find a person, especially a woman who does not use Perfume. Since the invention of Perfume in early 3300 BC – 1300 BC (found in Indus civilization), the uses have been spread worldwide. We have even seen Egyptians used different Perfume, aroma oils, scents, and some medical elements to preserve Mummies. So it's not too hard to imagine hundreds of perfume brands present in the market with a diversified design and packaging structure. Suppose you plan to lunch your perfume brand or opt-in for a new promotional branding strategy. In that case, it is critical to have an attractive Perfume packaging, or else the chances of penetrating the market would be very difficult.
Also, Check
Introducing a new brand or promoting an existing brand, whatever the scenario is for you, we have the perfect solution. We are presenting 35+ Free & premium amazing Perfume Mockup in PSD template format. You will find a perfect mockup design for every kind of Citrus, Floral, Fruity, Green, Oceanic, Oriental, Woody (Chypre), Spicy Perfume from this diversified list.
A mockup is a sure-fire way to give an overall original look-alike design presented most realistically and authentically. For a graphic designer, the mockup is the ultimate weapon to showcase the design idea to their client to decide whether they would want to go for the final design or it needs and changes. So feel free to take away these awesome Perfume Mockup to present your design idea, alter or customize by blending with your design thoughts, and create a masterpiece.
UNLIMITED DOWNLOADS: 500,000+ Product Mockups & Design Assets
Check our  Fiverr account for any customization purpose.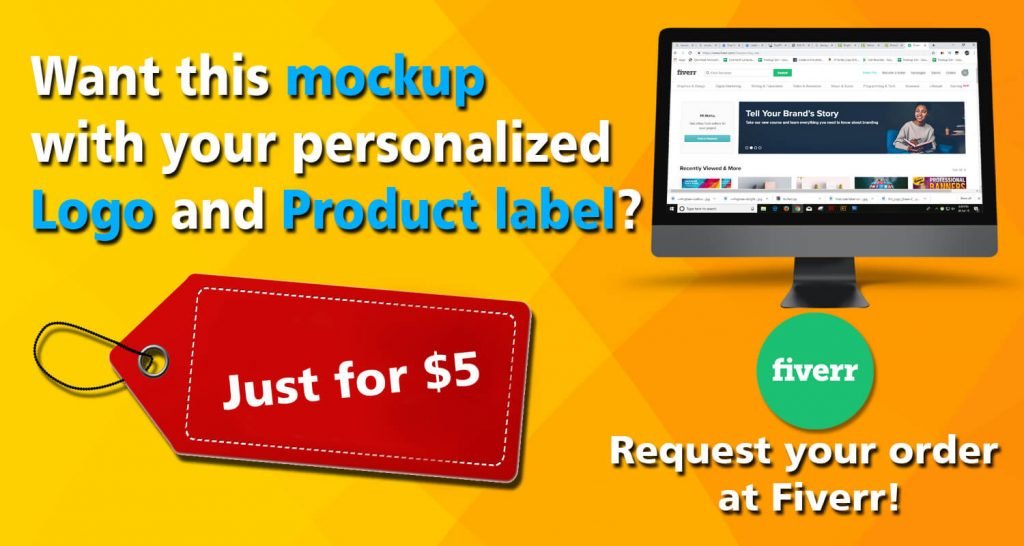 _______________________________________________________________________
Mockupden Exclusive Free Perfume Mockup PSD Files for our Visitors:

Updated New Inclusion on 21/06/2021
Free Perfume Bottle Mockup PSD Template
Free Attractive Perfume Bottle Mockup PSD Template
Free Solid Perfume Mockup | PSD Template Design
Free Photorealistic Perfume Mockup | PSD Template Design
Free Perfume Box Packaging Mockup PSD Template
#01

 – Perfume Bottle With Pink Background Vector:
A slim and slender perfume bottle design containing perfume might be used by you for advertising your perfume brand. This vector design contains a single vector file which you can work with. Extract the particular vector file from the box down at the end of this image illustration. When you have finished extracting the file, edit it with Illustrator software.
#02

 – Flower Fragrance Perfume Vector:
You can use this floral fragrance perfume bottle vector and advertise the brand you are endorsed with. Just extract the vector file and insert the changes that you require.
#03

 – Realistic Spray Bottle Perfume Vector Mockup:
This realistic spray bottle design is editable so you can customize it right according to your choice. Here in this Vector mockup design, you can insert your required brand name, change the background also.
#04

– Empty and Round Perfume Bottle Vector File:
There are different empty perfume bottles here in this mockup set. Interested people can brand his/her perfume company by using these bottle designs.
From pocket-sized perfume bottles to well crafted oval-shaped perfume bottles, you have different options to choose from. Which perfume bottle design will you use?
#05

– Various Sized Silver Bottle Perfume Mockup Vector Image:
Insert your required logo design and also the background image to this silver perfume bottle mockup scene. Well, by this method, you can provide a new look to this silver bottles.
#06

 – Pink Perfume Bottle Vector Mockup:
This pink perfume bottle has a green room background design. You may also change it if you want to. One willing to use this particular mockup design; he/she must extract the vector file first and then start working with it.
#07

– Editable Golden Perfume Vector File:
#08

– High Quality Black Perfume Bottle Vector Format
#09

– Different Type Of Perfume Bottles Vector Image
#10

– Collection Of Small Perfume Mockup Bottle Set in PSD:
#11

– Blossom Fragrance Theme Perfume Mockup
#12

– New Series of Pure Lily Perfume Bottle Vector File:
#13

– Pink Dotted round Bottle Perfume Bottle Design:
#14

– Photo Realistic Perfume Pic Mockup:
#15

– Editable High Quality Glass Perfume Template:
This ravishing design is showcasing a front facing glass perfume bottle close-up view. The bottle is fully filled with perfume and the fragrance is coming out from the bottle on a blurred background.
#16

– Orange Perfume Bottle Mockup:
#17

– Cologne Two Types Perfume Editable Template:
#18

– Seal Packed Perfume Bottle Mockup:
#19

– Luxurious Perfume Bottle Mockup:
#20

 – Layered Perfume Bottle Pic Art:
#21

– Princess Perfume Bottle  Mockup PSD:
#22

– Customizable Perfume Design Illustration:
Here are the details of this mockup design:
The mockup file contain different and separate layers.
The pixel resolution of 7700*5000 px.
Use of smart objects.
Mockup file is extracted in this format: PSD.
People must use the Photoshop software to insert changes to this mockup design.
Well, the minimum Photoshop version required is CS3.
#23

– Natural Spray 25ml Pack Perfume Design:
This perfume bottle comes with a Golden texture packaging scene. You can make changes to both the package and perfume bottle using Photoshop. This high-resolution mockup design has also got different layers on which different design elements are kept. You can adjust these layers by using the Photoshop software.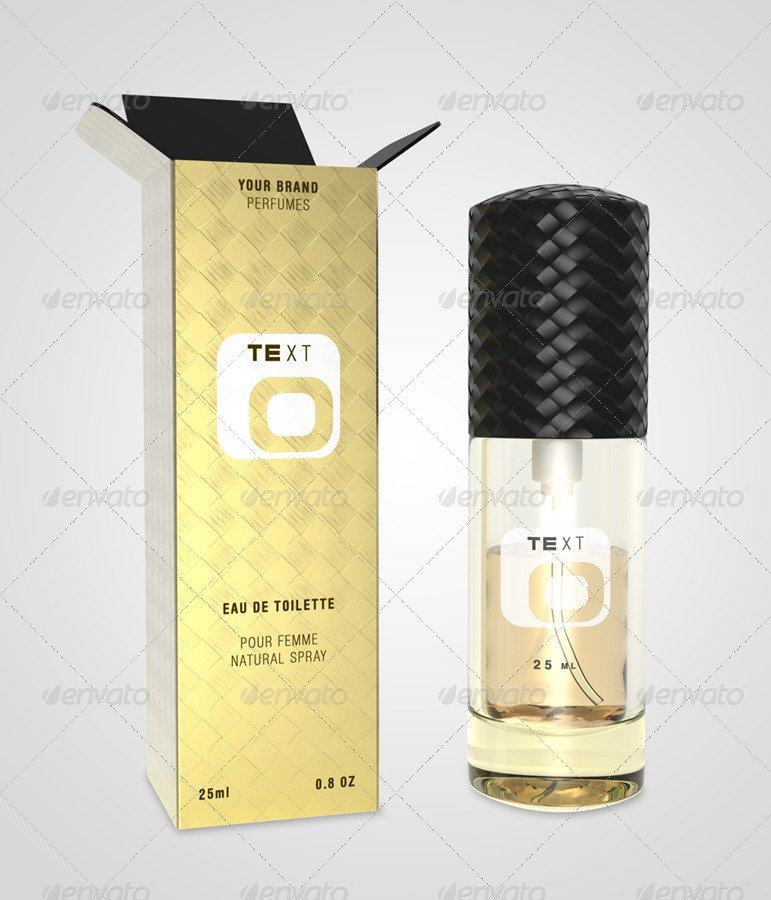 #24

 – High Quality Perfume Bottle Mockup:
Changing the lid color, background design, inserting a new logos and as well as designs is possible in this organized PSD file. To practice all the process we mentioned in the above, you must use the Adobe Photoshop CS4 software version. If you are using any version lower than that, editing the mockup design is not possible.
#25

– Transparent Glass & Liquid Perfume Illustration:
#26

– Simple Square Editable Glass Perfume Bottle Mockup:
#27

 – Perfume bottle With Gift Bag Mockup design:
This particular mockup design has got a bottle and gift bag. Well, take a close view of this mockup design by going through the details mentioned below:
Choose from the 10 PSD files and create your advertisement idea or sample.
Color the package and as well as the bottle as per your choice.
Mockup supports customization.
Easy and fast editing.
Organized layers are present.
PSD files work with Photoshop software.
Minimum Photoshop version required is CS.
The pixel dimension of this mockup design is 3000*1700.
#28

 – Women's Perfume Bottle Mockup:
If your perfume brand only manufactures products for the female section of the society, then you must give this mockup design a try. Advertise your perfume brand by using this mockup design. But before editing and inserting the required changes, you can take a look at the features:
Layered PSD files.
Easy editing.
Change the color if you want to.
Help file included in PDF format.
Customize the design by using the Photoshop software.
Minimum version required is CS3.
#29

– Five Vial Bottle Perfume Bottle Design:
#30

 – Six Fragrance Perfume Bottles Mockup:
The complete features of this mockup design are:
There are 10 fully layered base perfume bottle designs.
Pixel resolution of 6000*4600.
2 background designs to choose from.
Help file is included in pdf format.
#31

– Sweet Scent Perfume Mockup Bottle – PSD design:
Details of this mockup design are:
High Resolution – Yes.
Layered – Yes.
file format – PSD.
Minimum Photoshop version required – CS3.
Pixel dimension – 3000*3000.
#32

– Perfume Bottle with Paper Box Mockup:
This classic design pack offers a Perfume bottle and a Paper Box mockup showcasing in the most presentable way. Both the perfume bottle and the paper packaging box are kept side by side. The perfume bottle has the brand name printed on the top portion, followed by the brand logo on the middle and the perfume quantity at the bottom. The paper box has a company brand name with a logo, scent name, and all perfume details printed on the backside. A perfect design combo pack for your perfume mockup project to work with.
#33

– Perfume Spray Bottle Mockup:
Next in our list is a perfume spray bottle mockup. This design is consisting of a violate and a turquoise blue spray bottle. There are two views, one without a cap and another is with a spray bottle cap. You can insert your product or brand name on the perfume bottle's body using the smart layer. You can even utilize the front bottom of the spray bottle to insert any text you want.
#34

– Chanel Perfume Mockup With Shopping Bags:
#35

 – Roll On Perfume Bottle Mockup:
A unique presentation of perfume bottle. This roll-on perfume bottle mockup design has a high-resolution and also supports customization. So if you are interested in using this roll-on mockup design, extract the PSD file from the small green box down below the image.
#36

– Perfume Mockup
#37

– Perfume Mockup

 and Cosmetic Flowers Background(8)
Designing from scratch requires quite a lot of time and sufficient resources. If you have an urgent project to deliver, gathering resources or creating a design from scratch would not be a great strategy. Working on a ready-made sample mockup can save you a lot of time, and you can surely meet your project deadline. In addition to that, mockups are the great source of inspiration to give you new design ideas which you can utilize when designing any particular project. As there are multiple mockups available on the same product category, so you will get plenty of great design to work with. Use this diversified perfume mockup list at your disposal and create some masterpiece. If you use any of the listed mockups in your design, share with our community to inspire other designers. Do not forget to subscribe to our email list or follow our Facebook Page for a more magnificent mockup collection.