43+ Best Mood Board Mockup PSD Templates: A mood board is a platform that an interior decorator uses to showcase the different colors that can be put on any product. Be it furniture, the color of the wall, the color of the ceiling, and anything related to the interiors and designs. The function of the mood board is to the lineup of colors and their shade that can be used for designing and coloring a single product. Suppose a color block wall is planned. Now the interior designer will put up some of the colors and their various shade that can be used for creating the color block wall. Seeing the mood board, the client will choose the color and consult with the interior designer about whether it would look good. This is what a mood board does.
If you have ever created a mood board on PowerPoint, you know how much time it takes. No less than an hour for sure. But what if we provide you with a ready-made and a minute-made PSD layered mood board mockup. With this, you can paste any of the design's colors and products without really having to create the entire format.
As you have come on our website, we know you are looking for the same. Therefore, we want you to first check out the entire lineup of the mood board mockup. Once you find something, click on the download link. A page will open where you can find out the features it has to offer. It will include PSD files with a high-resolution image dimension of 4500x 3000 pixels at 300 DPI. It further is packed with optional Shadows, free font easy editing via smart object organization, and layers of files and folders. This would help you create the mood board mockup but if the process of utilizing it is doubtful, then refer to the help file in PDF.
Also, Check
UNLIMITED DOWNLOADS: 500,000+ Product Mockups & Design Assets
_______________________________________________________________________
Mockupden Exclusive Free Mood Board Mockup PSD Files for our Visitors:

Updated New Inclusion on 04/04/2022
Free Moodboard for Instagram Stories Mockup PSD Template
#01

–

Moodboard Mockup
#02

– Moodboard Mockup
#03

–  Moodboard Mockup
#04

– Moodboard Mockup
#05

– Realistic Mood Board Mockups PSD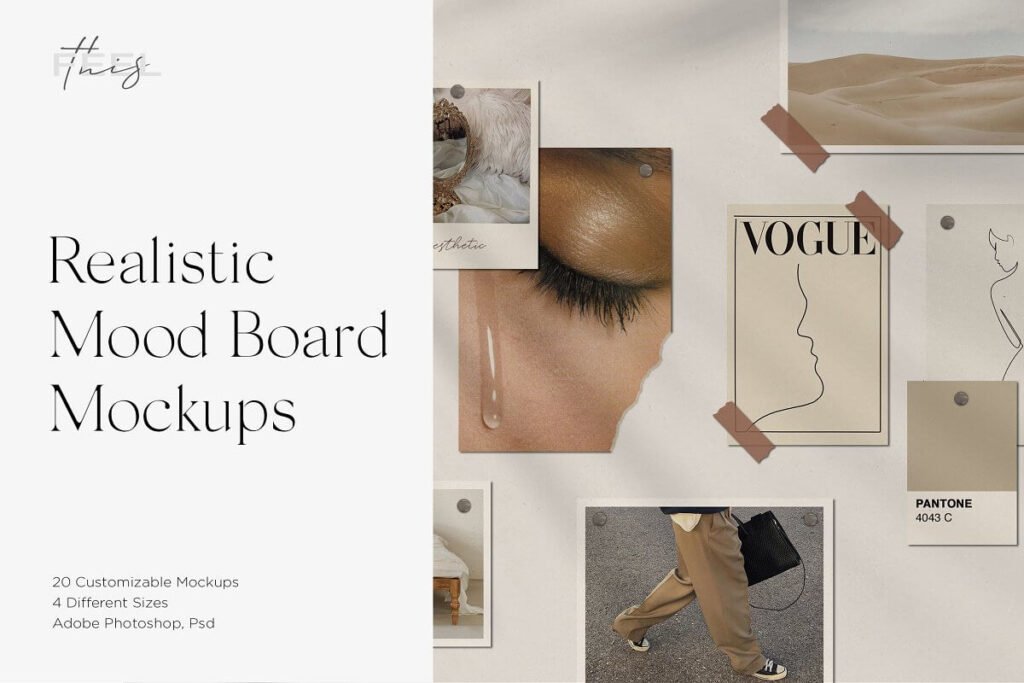 #06

– Moodboard Mockup
#07

– Moodboard Mockup

#2 Simple Mood Board Mock Up Vol.3
#3

Martinika Mood Boards Collection
#4 Wall Moodboard Scene Creator
#5 Mini Mood Board: Polaroid Grid
#6

Mood Board Mock Up
#7 NEW! The Natural Moodboard Creator
#8 Instagram Fashion Mood Board
#9

Mood Board Mock-Up
#10 Realistic Mood Board Mockups PSD
#11 Material Moodboard Scene Creator
#12 Mood Board Wall Mockup – PSD
#13 Botanical Moodboard Scene Creator
#14 Moodboard Mockups – Scene Creator
Moodboard Mockup
#10

– Moodboard Mockup
#11

– Moodboard Mockup Kit
#12

– Moodboard Mockup
#13

– Moodboard Mockup
Moodboard Mockup
#16

– Moodboard Mockup
#17

– Material Moodboard Scene Creator
#18

– Moodboard Mockup
#19

– Moodboard Mockup
#20

– Botanical Moodboard Scene Creator
#21

– Moodboard Mockup
#22

– Moodboard Mockup
#23

– Moodboard Mockup Kit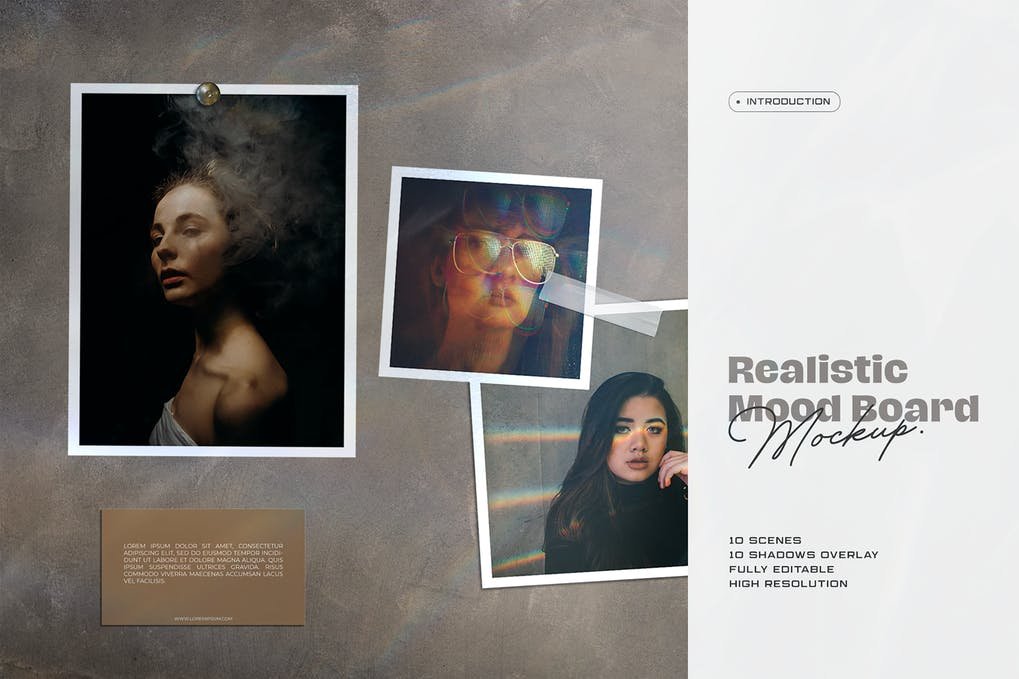 #24

– Moodboard Mockup Kit
Mood Board Mockup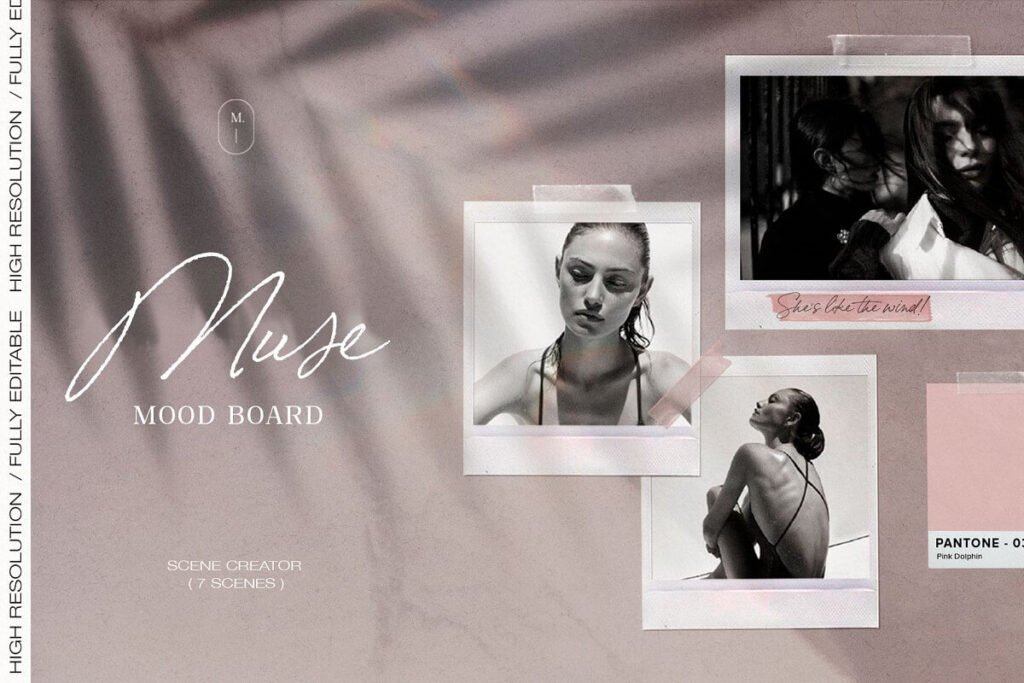 #26

– Moodboard Mockup Kit
#27

– Moodboard Mockup Kit
#28

– La Femme moodboard mockup
#29

– Moodboard Mockup Kit
#30

– Copper Realistic Moodboard Mockups
#31

– Mood Board Generator
#32

– Moodboard Mockup Kit
#33

 –

 

Moodboard Mockup Kit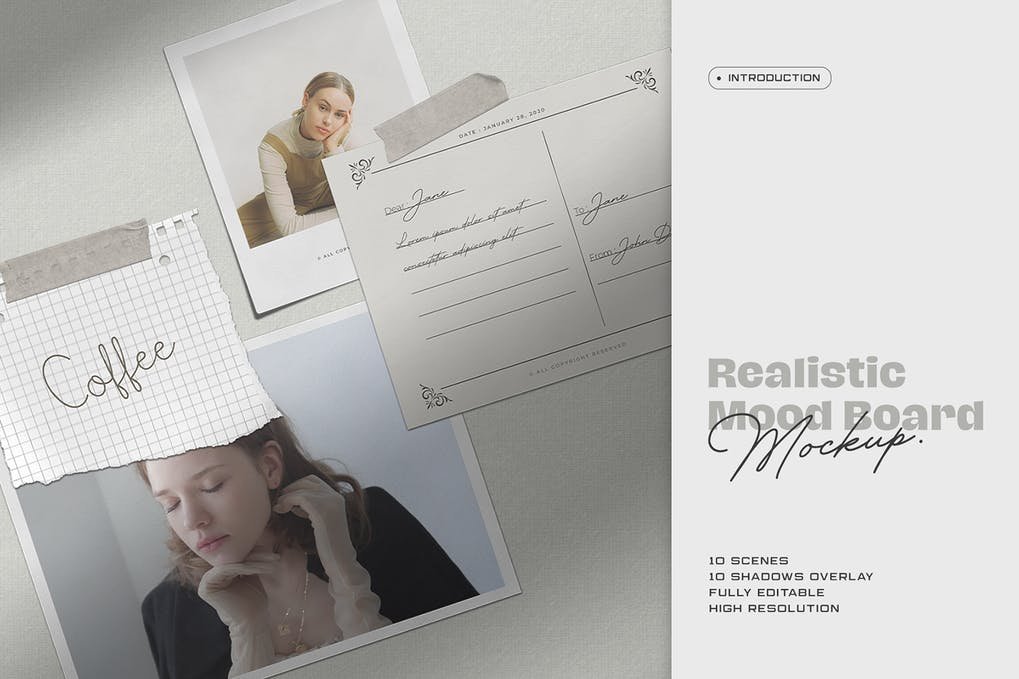 #34

 – Mood Board Paris / Mockup
#35

 – Realistic Moodboard Mockup