22+ Glass Case Mockup PSD Free & Premium Templates 2019 Collection: Product packaging is absolutely crucial for marketing and product safety. It bears a special significance when it comes to glass or spectacle packaging. Generally, glass is packaged in Glass case or Box. There are many different forms of glasses available in the market like Sunglass, eyeglasses, Normal glass, power Glass, fashionable glasses, etc. so the packaging design of each type varies quite a bit. If you have any project for Glass Case design and wondering what is the new design trend for Glass Box then you can definitely take a look at this wonderful 20+ Glass Case Mockup PSD Templates which we have made quite diligently keeping in my different designing pattern and needs. All the listed Mockup templates have multiple variants and come will a full modification option. Several Organized smart layers could be utilized by the designers to edit, alter, insert or make any changes they wish to. Background Color, Picture, Image, shadow, Lighting option everything can be modified. One can even remove any associate object from the mockup scenario and add any new object in the want to.
In order to use any of these PSD Mockups, you need Adobe Photoshop. Our reader should also be informed that this listed is made with different free and as well as with premium Mockups. For premium mockups, readers may have to pay a small amount to extract those files in order to use for personal or commercial use. Subscribing to Elements Envato will cost $19/month and you will unlock a treasure of 20,000+ design items.
UNLIMITED DOWNLOADS: 500,000+ Product Mockups & Design Assets
Showcased here are the best glass case designs shortlisted for you. Moreover, if you have downloaded any of these designs and want us to edit that for you, then you can ping us at Fiverr or explore the banner we listed below.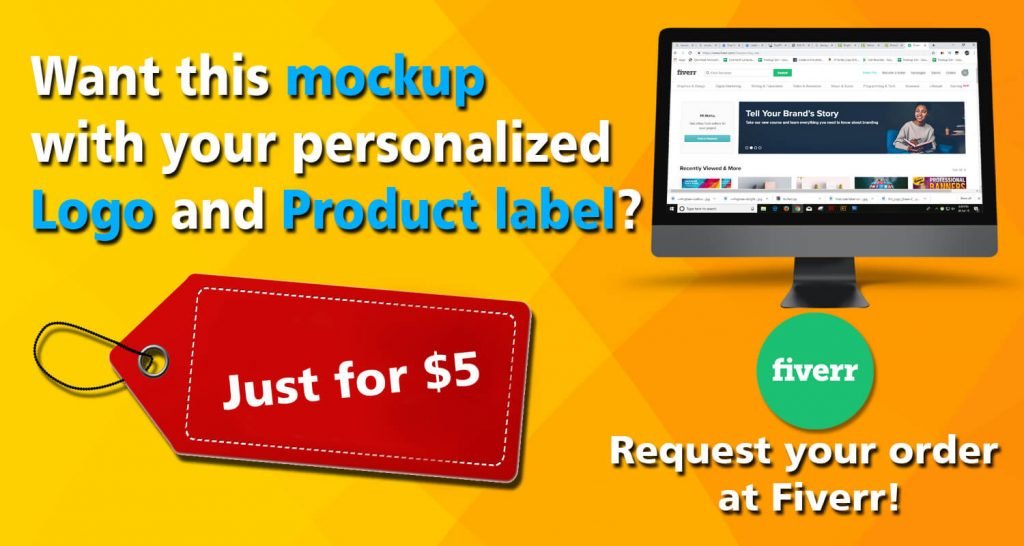 Also Check, 
__________________________________________________________________________________________
Mockupden Exclusive Free Sunglasses Mockup PSD Files for our Visitors:

Updated New Inclusion on 12/05/2021
Free Eyeglass Case Mockup PSD Template
#01

 – Sunglasses Case Mockup PSD:
Here's presentation of  a premium mockup design by which you can advertise sun glass brand. The 7 photo realistic PSD files come in resolution of 3500*2450 pixels. One can extract the file in PSD format or jpg image format.
#02

– Eyeglasses case color icon Mockup PSD:
#03

– Glasses case Mockup PSD:
#04

– Eyeglasses case flat design long shadow Mockup PSD:
#05

– Blue Case with fashionable glasses Mockup PSD:
#06

 – Glasses in an open case Mockup PSD:
This mockup shows an open case where a sunglass is present. So if you want to represent your sunglass brand, use this 6000*4000 pixel resolution file.
#07

 – Glasses in case Mockup PSD:
This mockup design is present in the Landscape mode. One willing to use this mockup design can extract the psd file present in the box down here. After extracting the file, one can work with it by using the Photoshop software.
#08

– Glasses Outside the case Mockup PSD:
#09

– Multicolored fashionable glasses with box Mockup PSD:
#10

– Eyeglass Case with open lid Mockup PSD:
#11

– Sunglass with leather case Mockup PSD:
#12

– Fashion Sunglasses in brown leather case Mockup PSD:
#13

 – Glasses Case with drawings Mockup PSD:
This glass case has a very realistic design drawn on it. You too can have this picture imprinted on your glass cases.
#14

 – Dragon Ball Z Glass Case Mockup PSD:
This mockup design shows a glass case where a scene is shown. This particular scene is coined from a very famous cartoon named – Dragon Ball Z. The over all shades used to color the picture looks very realistic indeed.
#15

 – Designer Glasses Case Mockup PSD:
#16

 – Different Zombie Glass Case Mockup PSD:
#17

 – Anime Glass Case Mockup PSD:
This glass case shows different Anime characters on it. Both the faces have pictures imprinted.
#18

 – Free Orange Glass Case Mockup PSD:
You can choose from 6 design textures to showcase the product in a different outlook. The file of this mockup design is available in psd format and you can customize the extracted file according to your need with the Photoshop software. When you extract the psd file, it will occupy a space of 50 MB.
#19

 – Clamshell Realistic Glass Box Mockup PSD:
Some of the traits of this mockup design are:
Pixel dimension of – 1500*1500 px.
Mockup contains different layers.
The PSD file will occupy a space of 6.13 MB.
You must use CS4+ version of Photoshop to customize the psd file.
#20

 – 4 PSD Glass Case Mockup PSD:
This easy to edit mockup design has everything you need. This mockup has well-organized layers for easy customization. You can use any one of 10 photorealistic presentations to customize this glass case according to your choice. If you use the CS version of the Photoshop software, you can change the background, insert the logo of your store, and also make the other alteration.The pdf user file will guide you out as how the editing must be done.
#21

– Tennis Balls in Glass Case Sports Game Trophy
#22

– Sunglasses Case Mockups