40 Frame Mockup PSD: To use any of these PSD Mockups, you need Adobe Photoshop

. Every picture taken with much love and passion deserves a flattering Photo frame to showcase the most presentable way possible. A mind-blowing photograph with a dull image frame can ruin everything. To avoid this and maximize the effectiveness of the photograph, a creative and designer image frame should always be there.
So we have made hand-picked 40 High quality, print-ready, and fully customizable with several smart objects free photo frame mockups & templates. All these designs have the fully-customizable option as these are made in the layered PSD format, which will allow you to add up any design you want. Apart from these, you can look at this vast array of new Premium Frame PSD Mockup.
Check: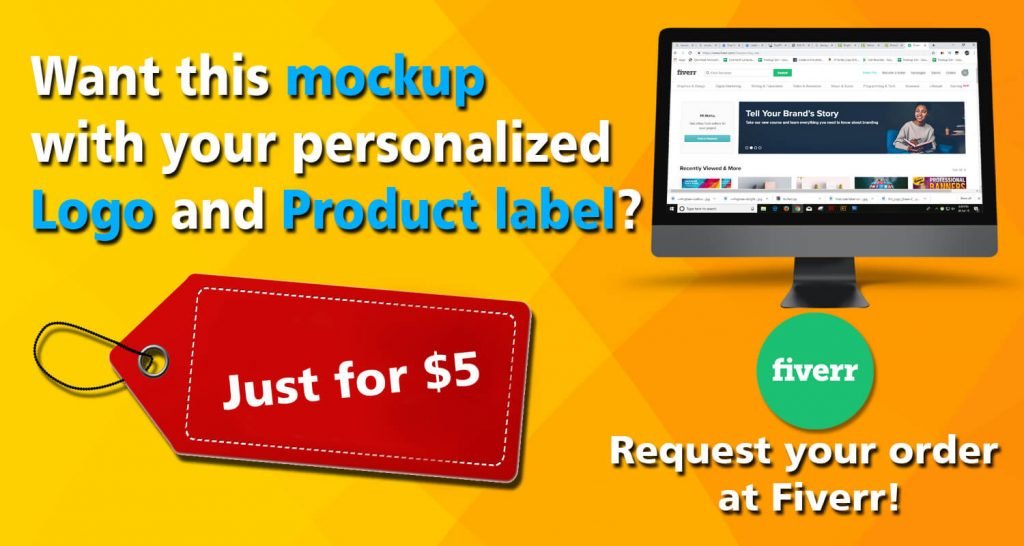 UNLIMITED DOWNLOADS: 500,000+ Product Mockups & Design Assets
______________________________________________________________________
Mockupden Exclusive Free Creative and Free Frame mockup PSD Files for our Visitors:

Updated New Inclusion on 24/03/2022
Small Wooden Free Frame Mockup PSD Template
Artistic Editable Borders Photo Free Frame Mockup PSD Template
Free Wooden White Photo Frame mockup PSD Template

Free Photo Frame Showcasing Mockup PSD Template
Free Beautiful Couple Photo Frame With Rose Bouquet Mockup PSD Template
Mockupden Exclusive Free Frame Mockup PSD designs
Free Frame Mockup PSD Design Template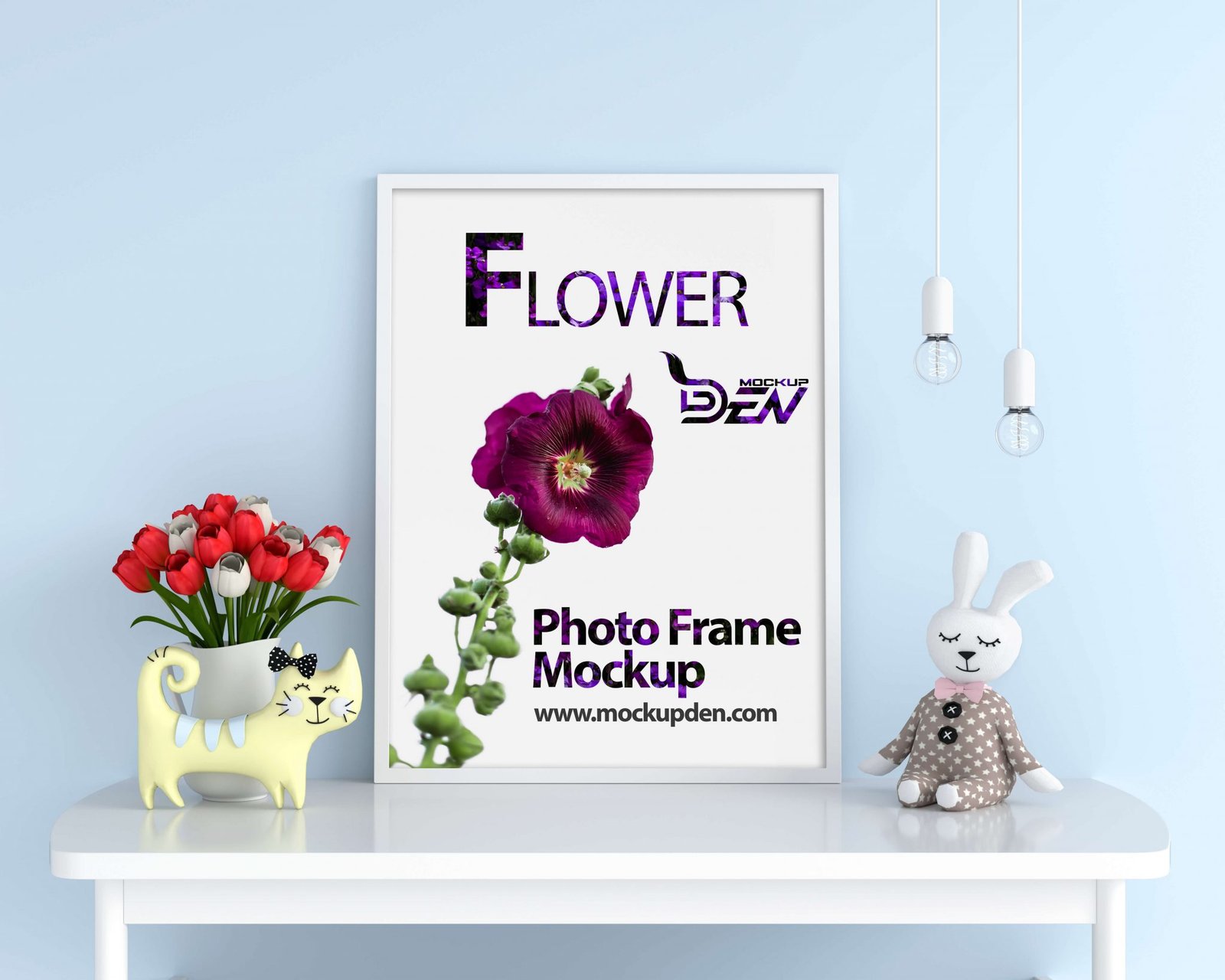 Kids Room Photo Free Frame Mockup PSD Template
Horizontal Poster Photo

Frame Mockup PSD

3 x 4 Frame Artwork Mockup

Wall Hanging Frame Mockup

This wall photo Frame has the perfect feature to showcase your photos or creative quotes. The photo frame's blending effect will give the perfect touch to the appearance as this mockup has the editable smart layers to edit the content of the photo frame easily and even insert a new picture in the photo area. Switching background color, adding a new color, give a blending effect are only limited to the designer idea.
Red Color Photo

Frame Mockup PSD

This clean and realistic PSD mockup is excellent to mainframe your preferred catch and display in the most tangible way. You can certainly put it in the most prominent place to grab the attention of the viewer. Smart layered PSD with high-resolution has the editable option with 300 DPI.
Wall Hanging Poster Frame PSD Mockup

Customizable Photo

Frame Mockup PSD

This new arrival has the perfect color combination and thick frame design to focus on the outer area. Feel free to change color and customize a separate part of the frame area to give it a radiant look through smart layers.
Photo Realistic Photo

Frame Mockup PSD

This slick yet blended Photo frame is fully customizable. If you are looking for a realistic frame design in the blended style which has the editable option through smart layers and of course has the modern outlook, then this one is for you. Change background color, add a new photo or hide any section through shadow effect.
2 Wooden Photo Frame Mockup

Here is another new arrival. This fully customizable free duo poster frame PSD mockup can easily highlight your combo project. As there are two poster/photo frames, so you can use the 2nd one to complement your initial photo and present a story with it. With this Layered PSD mockup, showcase your design style to the world.
Retro Photo Frame Mockup PSD

If you have a retro theme and looking for a photo frame mockup to complement that, here we present this vibrant retro photo frame with smart layered PSD. Fully customizable with the smart object will give you complete freedom to change anything you would like.
Ultra Realistic Photo Frame Mockup

This slick yet beautiful frame design has the functional ability to give the most realistic complement to the photo. Show your client this fantastic work and make them awe with your art work.
Free Editable Photo Frame Mockup

This realistic close-up photo frame mockup is perfect to give main focus to the photo inside the frame. As the frame appears way too thin in compared to the main photo inside, so it will automatically not distract the main view away. Change the background color, add new design, quote though smart layers.
Free Instant Frame Mockup

This professionally masked framed mockup file is the best option for a gift. This Instant Frame file gives you more different 25 frame design that helps you display your artwork more easily. Here you can also change the background as per your wish in order to make it look more artistic.
Colorful Background Photo Frame Mockup

Colorful Photo PSD Frame Mockup 

Pink Background Photo Frame Mockup

Another retro style beautiful realistic PSD photo frame mockup which will give you a fantastic platform to showcase your artwork photo, poster or illustration presentation. This high-resolution file will give you an upper hand to change the main photo, customize the design area and change frame color with the help of smart-object layer. Download this free design, customize the file within the PSD and add to your portfolio to showcase whenever needed.
Photo Frame on Table PSD Mockup

Free Valentine's Greeting Photo Frame Mockup PSD

This Valentine's themed Greeting Photo Frame PSD design could be a perfect choice if you want to gift your loved one with a memory of your journey. This mockup is featuring a photo frame with a dark black frame around it. It has several smart layers that could be utilized to insert any of your favorite pictures.
Creative Wall Hanging Photo Frame Mockup
Flat Hanging Photo Frame Mockup

Black and White Color Photo Frame Mockup

Set of  Photo Frame Vector Mockup 

Designing Photo Frame PSD Mockup

Square Frame PSD Mockup

Poster Frame Mockup PSD

Rectangle Frame PSD Mockup

Decorative Wall Hanging Frame Mockup

iMAC Frame PSD Mockup

Amazing Poster Frame PSD Mockup

Blank Picture Frame PSD Mockup

Artistic Picture Frame Mockup PSD

Free Poster Frame PSD Mockup

Free Editable Multi Frame PSD Mockup

Elegant Art Frame Mockup

3 Wall Hanging Frame Mockup

Frame With Cactus PSD Mockup

Photo Frame With Flower Pot Mockup

Elegant Photo Frame on Wood Table PSD Mockup

Free PSD Styled Stock Frame Mockup

We are continuously adding new photo frame PSD mockups in this publication. Whenever there is a new free awesome frame Vector, PSD, Photo mockup arrive on the web, we add it to this list. We would even try to give date stamp in the next update that you can easily figure out which one arrived lately. Meanwhile, if you are looking for anything specific feel free to contact us and we will try to get that for you.
Happy Designing~!~