18+ Cute Cake Topper Mockup PSD Templates: If you want to showcase the kind of toppers you make for your cakes, then a cake topper mockup can be the convenient platform to make it. But make sure that you want to showcase the cake topper only. The cake itself is provided and you can only alter the color, but not the shape of it. But what you can fully customize is the cake topper. You can paste any design on the cake topper and put any text on it.
The smart-object layered operation is the one that facilitates the fully customizable and editable feature for the users, so they can design the cake topper as per their wish. Over that the high-resolution image dimension that has a different range supports you to create a realistic mockup. The organized and structured layers will help you know its features well. With one click, you can easily edit and discover the realistic depth of field available in the mockup.
Using the cake topper mockup is easy. You just need to download the cake topper mockup on your device in a PSD file and then open it on Adobe Photoshop. Open the PSD file in the compatible software and then double-tap on the smart object. Place the design and then adjust it according to the shape and then save it. You can also customize other elements like the background and the color of the cake as well.
Also, Check
UNLIMITED DOWNLOADS: 500,000+ Product Mockups & Design Assets
_______________________________________________________________________
Mockupden Exclusive Free Cake topper mockup PSD Files for our Visitors:

Updated New Inclusion on 17/06/2021
#1 Cupcake Topper Mockup
#2 Edible Cake Topper Mockup Set
#3 Cupcake Toppers & Wraps Mockup Set
#4 87 Cupcake Topper Mockups!
#5 Cupcake Mock Up 5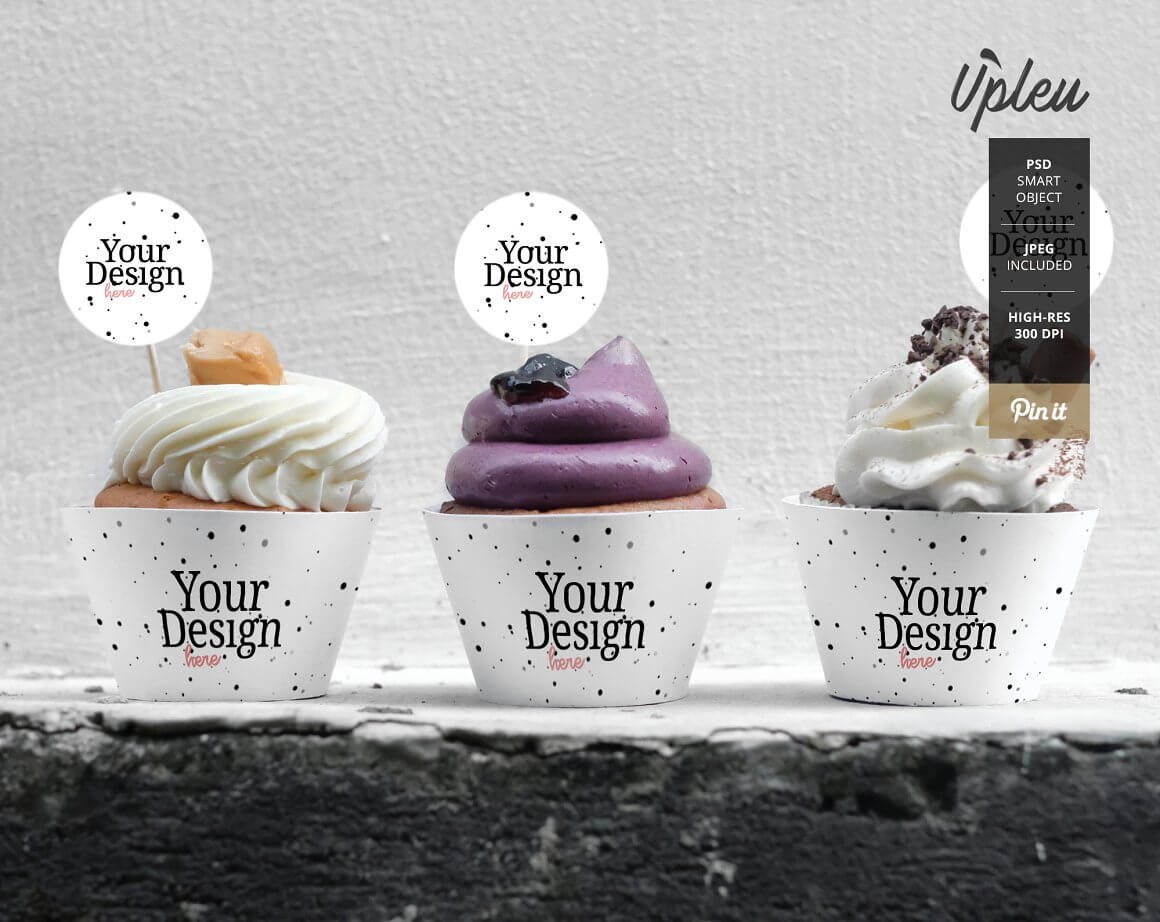 #6 Merry Christmas Cake with Topper Merry Christmas
#7 Cupcake Mock Up 11
#8 Cupcake Mock Up 2
#9 Cupcake Mock Up 7
#10 Christmas Cake with Reindeer Antlers Topper
#11 Cupcake Mock Up 2
#12 Cake with Gold Happy Birthday Topper
#13 Christmas Cake with Topper Merry Christmas
#14 Christmas Cake with Hohoho and Santas Hat Topper
#15 Cupcake Mock Up 4
#16 Cake with Birthday Topper
#17 Cascade Cake with Decor of Black Ribbon and Topper Happy Birthday
#18 Cupcake Mock Up 15