Bottle Label Mockup | 35+ Creative PSD, Vector Template for New Design Idea – Label plays an important role in product marketing. regardless of the product category, you would find products are being affixed with a suitable and eye-catching label that serves the required information or symbols about the product or item.
In this roundup, we have gathered 32+ most attractive Bottle Label PSD & vector templates for new design ideas from which you can take inspiration of and produce something of your own.
Also check,
UNLIMITED DOWNLOADS: 500,000+ Product Mockups & Design Assets
Get your Mockup customized by us at Fiverr.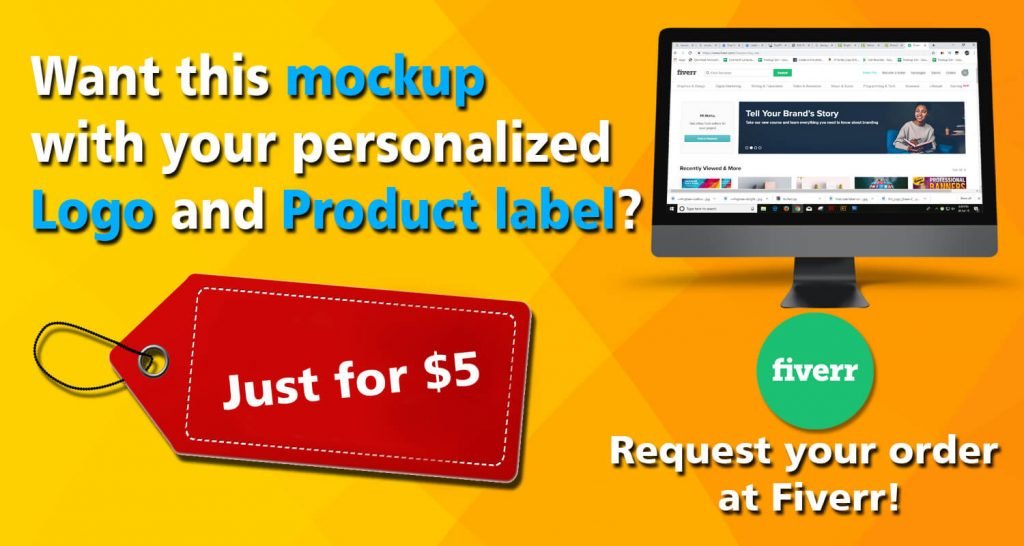 _______________________________________________________________________
Mockupden Exclusive Free Bottle Label Mockup PSD Files for our Visitors:

Updated New Inclusion on 25/06/2021
Free Wine Bottle Label Mockup PSD Template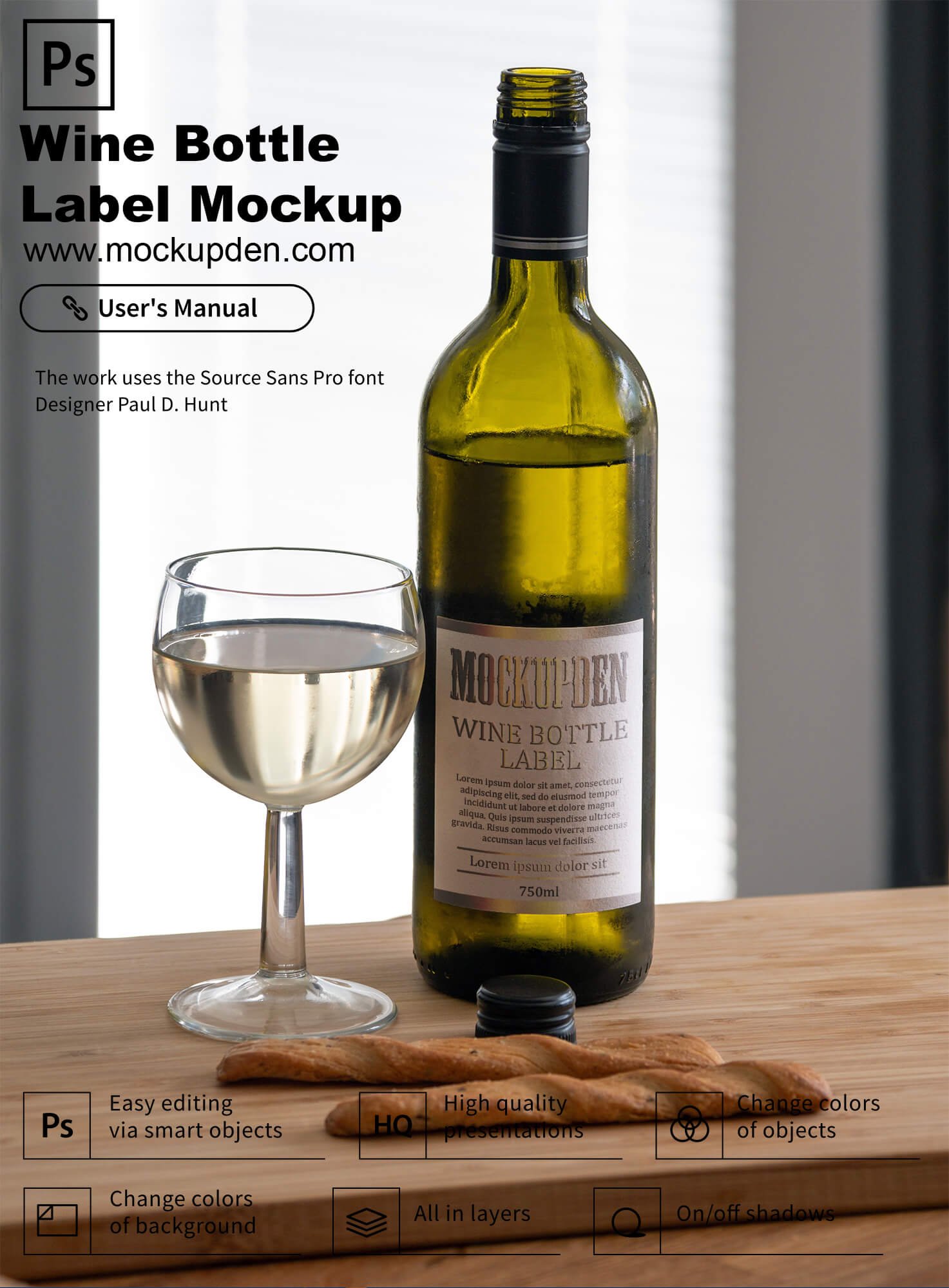 Free Simple Bottle Label Mockup PSD Template:
#01 –

Perfume Bottle Label Design Mockup
Listed here is an example of a realistic perfume bottle label design presentation. It's a glass  perfume bottle in a realistic outlook design that features you to add your own image, graphic, text and logo to it easily using smart option the means, by double tap on the picture, you can make changes to it and for all these, you need Adobe Photoshop.
#02 –

 Photo realistic Wine Bottle Label Design Mockup
This is a smartly designed wine bottle mockup with the option to add a label as well as an image to it. It's a photo realistic mockup in high-resolution with full black color outlook and a golden touch on it that gives a shining/glossy look to it.
#03 –

Black Glossy Bottle Label Design Mockup
Showcase here is an attractive black color wine bottle mockup ideal for bottle label presentation. It's a bottle mockup design with 7 different views and white color text writing section on it.
#04 –

Ketchup Bottle Label Design PSD

#04 –

White Ceramic Bottle Label Design PSD
#05 –

3 Metallic Plastic Bottle Mockup
#06 –

Perfume Bottle Label Design PSD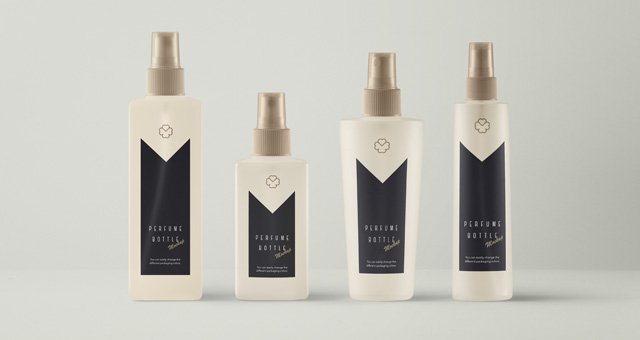 #07 –

Glass Bottle Label MockUp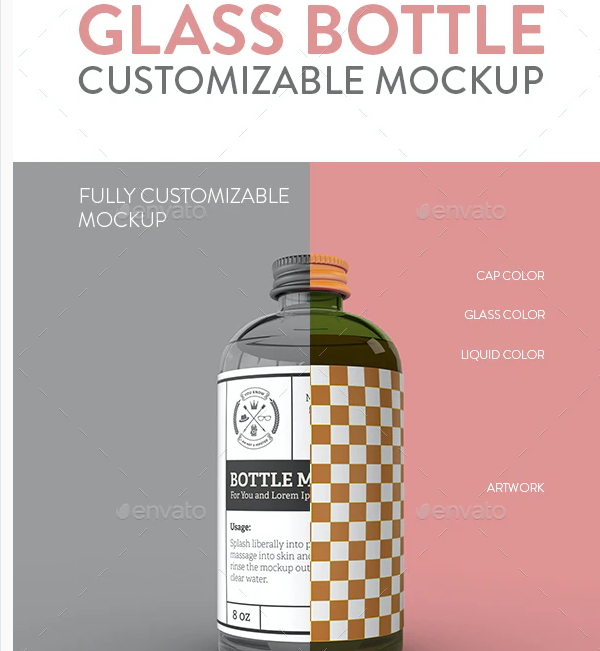 #08 –

Olive Oil And Vinegar Bottle Label Mockup
Log into the best bottle label design mockup from here. This mockup design gives you high-resolution image to present your bottle label design project.
#09 –

Bottle and Label Mockup
This is a perfume bottle mockup illustration ideal for bottle label design. In the above image, you can see a round shape glass perfume jar with pink label stick to it along with the pink color box kept in the back on a wooden floor. This mockup features black color lid with a shadow falling on the ground along wan its option to edit tag color, image, text and graphic through smart option.
#10 –

Soysauce Bottle Label Mock-up

#11 –

Vitamins Tablets Pills Bottle label Mock-Up
#12 –

Cold pressed Juice Bottle Mockup
#13 –

Realistic Juice Bottle Label Design Mockup
Showcase here is an orange color juice bottle label design mockup with fresh fruits kept beside. This is a creative mockup with clean background with customizable feature.
#14 –

Green Color Juice Bottle Label Design Template
#15 –

Multi-Color Realistic Juice Bottle Mockup
Get here
#16 – 

Small Size Juice Bottle Mockup
Get here
#17 –

Fresh Juice Bottle With Crown Cork Mockup
#18 –

Orange Juice Bottle Label Design PSD
#19 –

Creatsy Juice Bottle Label PSD
Buy Now
#20 –

Flip Top Juice Bottle Label Design Template
Buy Now
#21 –

Brown Color Wine Bottle Label Design Template

#22 –

Blue Bottle Label Design Template Design
#23 –

Red Wine Splash With Wine Bottle Label Design PSD

#24 –

Elegant Wine Bottle Label Design Design Template

#25 –

Wine Bottle Label Design With Red Lid PSD

#26 –

Multi-Color Wine Bottle Label Design Illustration

#27 –

Attractive Bottle Label Mockup Design PSD
#28 –

Three Bottle Label Mockup With Orange Label PSD
#29 –

2 Wine Bottle Label Mockup Design PSD
#30 –

Customizable Wine Bottle Label Mockup Design PSD
#31 –

Wine Bottle With Glass Mockup

#32 –

Engine Oil Bottle Label Mockup