Apron Mockup | 40+ Creative Apron PSD, Vector Design Template (Free & Premium): What is one of the common things you find in a restaurant, bar or in any coffee shop which is utilized for branding and as well as for hygienic purpose? No cookie for guessing, we all know it's Apron.
If you have got any project which is a restaurant, Bar, Coffee shop or exclusively for Apron design then take a look at this wonderful and diversified list of 40+ Apron PSD, Vector Design Templates.
UNLIMITED DOWNLOADS: 500,000+ Product Mockups & Design Assets
Given below are all amazing collections of Hat mockup designs and if you have chosen any one of this design for your product branding and want to customize it, then you can also contact us at Fiverr.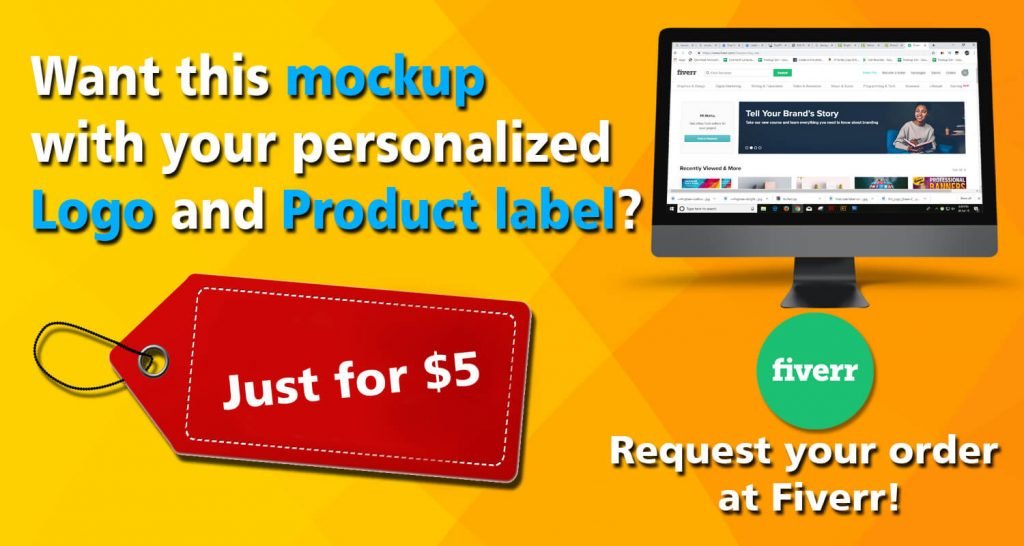 _______________________________________________________________________
Mockupden Exclusive Free Apron Mockup PSD Files for our Visitors:

Updated New Inclusion on 08/06/2021
Free Apron Mockup PSD Template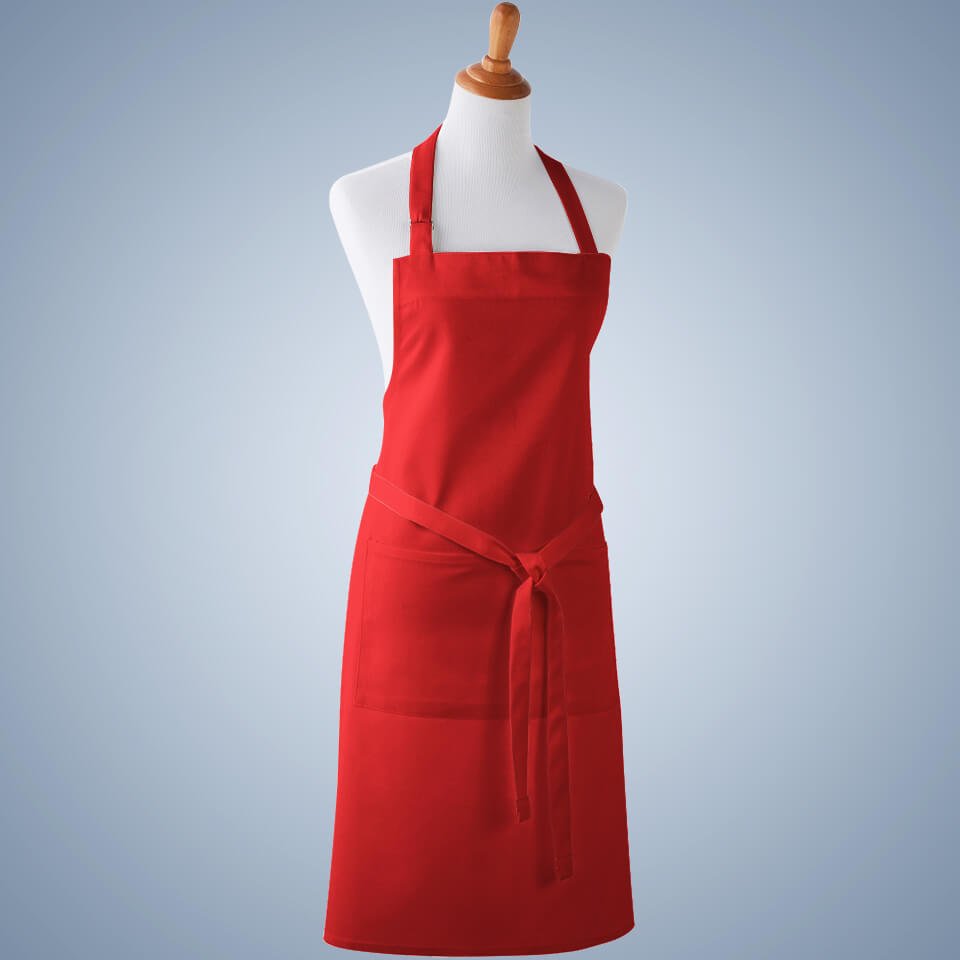 Person Wearing Apron Mockup PSD Template
Free Colorful Kitchen Apron Mockup PSD
Free White Apron Mockup PSD Template
Free Waist Apron Mockup PSD Template
#1. Apron With different Perspective View Mockup.
This editable apron mockup is divided in two parts, one half is in blue and green color while the other portion has been remained blank to decide your design and paste it on this apron which you can utilize to brand your company name or insert product logo in it.
#2. Apron Service Shop Mockup.
In this picture given below, a girl is serving some food at a restaurant. Use this mockup to show-off your presentation idea on restaurant theme project. This stock image comes in a very high-resolution at 6096px by 2909px and not only for Apron you can use this on any project related to Restaurant, Bar, Apron etc.
#3. Six Different Apron Vector.
In this mockup, we present six apron with different colors without any design printed on it. They just have a small pockets at the center of the apron. Customize the design of those apron by using editing tools and paste your company's name and design on the apron before providing to your clients.
#4. A Girl Pointing At Her Red Colored Apron PSD Mockup.
#5. Editable Apron Mockup.
#6. A Man Carrying Vegetables Wearing Apron PSD Mockup Template .
#7. 10 PSD File Of Apron Mockup.
Apron with different shapes and designs are placed in this mockup. This mockup has got a high-resolution of 4000*4000 px 300 dpi. These mockups can be used in your kitchens and by editing them they can be used in restaurants, cafe, and other places. The editing made simple as they have organized layers and the picture is in HD quality.
#8. Friendly Man Wearing A Brown Apron PSD Design Template.
A smiling man showing his beautiful apron in a cafe shop. The cafe is fully equipped with different items such as tissue boxes, bottles of spices, a big signboard with three lamps at the ceiling and many other things which required in any kitchens.
#9. Editable Apron Mockup PSD file.
This editable apron set has many different types of design and color which you will be able to see in the preview option. Make your own design or choose from the wide range given in this mockup and use it wherever you like.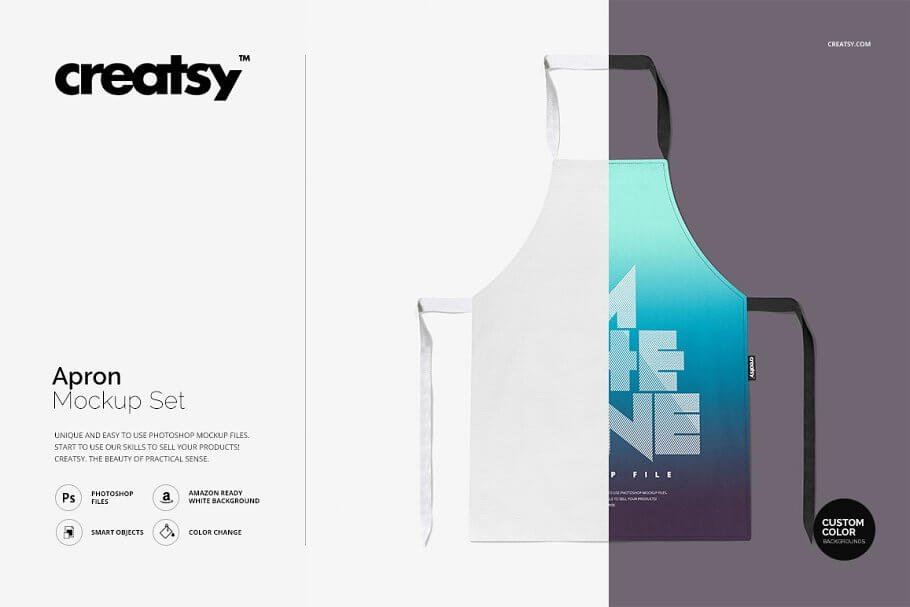 #10. A Young Girl Wearing A Brown Apron Mockup.
A beautiful woman wearing a standard colored apron in the blurry background image. She is standing near a wooden table with some utensils placed on the table. As you are able to make changes in this image by using Photoshop and replace the things placed on the table as per your need or requirement. High quality 3648px by 5472px image best for apron, cook or restaurant theme project.
#11. Realistic Cook Apron Vector.
Realistic design idea of a white cook apron with lettering is featured in this beautiful mock up. There are pockets where culinary utensils can be kept. A creative loop from brown leather has been added to form an isolated vector illustration to give it a stand out look.
#12. Three Person Enjoying Meal While Wearing Apron Design template.
In this image there are three people having food on a wooden table. They all are wearing apron of the same size and color. The apron has got denim blue color with a brownish handle at the top. By editing this mockup, you can use it as a poster of your restaurants to showcase your clients a peace and friendly environment of your restaurant.
#13. Half Waist Apron Mockup PSD File.
In this mockup there are two 2 PSD files of 4000*4000px 72dpi. You can pick your own apron size which is available in full and waist height with a pink ribbon holding the apron. Print your design on the pocket and place it anywhere on the apron to represent your restaurant in a well-defined manner.
#14. A Small Girl At Home Playing In Apron Mockup
#15. Realistic Hairdresser Apron Vector.
#16. A Man Wearing Apron Has Two Drinks In His Hand Mockup.
#17. Apron For Child Mockup.
Here we are listing a mockup that features a child apron shown on a mannequin. Without any worry give a professional look to your child's apron. This mockup is ready to use, just paste your art on the apron and add some color on the background.
#18. A Women Preparing Food In A Colorful Apron Template.
In this picture, a woman is preparing pizza wearing a multicolored apron. This photo is ideal to showcase your restaurant projects that requires food, women, apron and hand.
#19. 6 Different Half Waist Apron PSD.
#20. A Man And Woman Wearing Apron PSD.
#21. Black And White Apron On A Hanger Mockup.
#22. Realistic Apron For Mechanic Vector.
#23. A Man In A White Apron Cutting Meat mockup.
#24. Asian Women Wearing Apron Smiling In A Coffee Shop Mockup.
#25. Sushi Bar Cap And Apron PSD Mockup.
This high quality mockup presents a black colored apron and a cap. The apron and cap are placed with some sushi bar. Place your design on the apron and make it more attractive and brand it at the same time. In the preview option there are many color given for the apron, choose your color from there.
#26. Old Man Wearing A Apron In Coffee Mill Mockup.
#27. Realistic Apron In A Transparent Background Vector.
#28. Women Smiling Wearing an Apron With A Bottle Of Milk In Her Hand.
#29. A Woman Hiding Her Face With The Apron.
#30. A Young Girl In An Apron In a Flower Shop.
#31. Girl In An Apron Holding A Frying Pan.
#32. African Woman In A Flower Shop.
#33. Cheerful Man In An Apron PSD Template Design.
#34. A Man Putting Vegetables In the Bag Mockup.
#35. Female Waitress Holding Food In An Apron.
#36. Young waiter Wearing Apron Template.
#37. Bicycle Mechanic In Apron Template.
#38. A Young Man Preparing Coffee In An Apron
#39. Christmas Apron Mockup.
#40. Chief In Apron Holding Fresh Pies in His Hand.
#41. Realistic Green Apron mockup