Jersey Mockup | 40+ Free Fabulous Jersey PSD Templates for Your Design Portfolio: Jersey is the apparel made of wool or cotton is commonly worn by the players in the field as a part of the team uniform. It is the utmost form of branding and we can easily recognize the team just by looking at Jersey. You may have noticed that though the theme is almost the same but the design of jerseys are different from each other. So it is the sole responsibility of the designer to produce a unique design style whenever they are creating a new team jersey.
If you are a designer and trying to create a new clothing design from scratch that could be really a daunting task because of the so many design elements and aspects a jersey has. Thankfully, there are plenty of outstanding jersey mockups out there and we were able to compile 40+ fabulous Jersey PSD Templates which you can add in Your Design Portfolio and simply drop your customize design and see the live effect how the design is working.
UNLIMITED DOWNLOADS: 500,000+ Product Mockups & Design Assets
Moreover, you can also order us various mockup design customizations at Fiverr.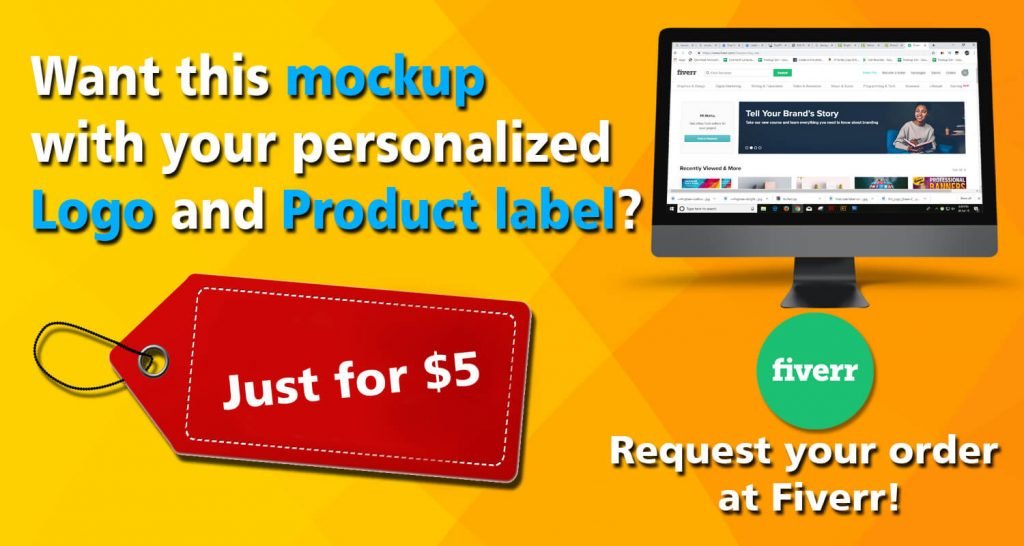 _______________________________________________________________________
Check Our New August 21, 2020, Inclusion | Mockupden Exclusive –
Free Hockey Jersey Mockup PSD Template
Free Baseball Jersey Mockup PSD Template
Free Men's Soccer Jersey Mockup PSD Template
Free Ice Hockey Jersey Mockup PSD Template
Free Neon Color Stripes Printed Jersey Mockup
#1. Editable Jersey PSD Mockup.
This mockup is prepared to showcase your design by simply editing its color, design etc. This file has 2 different views with a resolution of 2200*2000 px which only works with Photoshop version PS C4 or higher. The colors, designs including the materials, buttons are changeable through smart objects. You can also paste your team's logo or any advertisement on the jersey with Photoshop app.
#2. Different Colors Of Jersey Vector.
A Vector illustration which represents 4 jersey of a basketball team. There are 4 jersey of different numbers printed and colors with their pants are shown in the picture.
#3. Yellow And Blue Colored Jersey Vector.
In this premium vector, a jersey of Brazil soccer team is placed. Along with the jersey, there are a pant, shoes, and socks are also placed in a straight line in this mockup pack.
#4. Photorealistic Black Colored Jersey PSD Template.
This photorealistic T-shirt is in shiny black color and also placed on a black background. This t-shirt can also be used as a sports jersey which can be changed into different color according to your need. The graphics of this mockup is very high that will help you to make changes such as editing its color and design by using smart objects.
#5. Fully Editable Bike Jersey Mockup.
This mockup indicates a fully editable jersey where all the layers are well-organized. The picture showing a pink and white colored jersey which is editable in all aspects.
#6. Red And White Sports Jersey Vector. 
This vector file includes 10 PSD files with a resolution of 3000*2000 px which features Specially Designed Emblem and Numbers which you can utilize according to the project need. The background effect is transparent and has Gradient Mesh effect which complements the design type nicely and will help you to promote your team in a diligent manner.
#7. Basketball Kit Vector.
This freebie vector containing a full kit of basketball equipment. As shown in the picture below, there's a sleeveless jersey with a basketball, a pair of shoes with a bag is placed on a green background. These all types of equipment are shown in red colors which is the only thing which is changeable with adobe Photoshop illustration.
#8. A White Colored Baseball Jersey PSD Mockup.
This mockup scene consists of 5 psd files in 3000×2000 px 72 dpi including 2 displacement maps which have unique 3 angles that mainly feature regular jersey front buttoned up and opened, back. Using smart layers you can add, logo, change color, put a project complementing background, add tag, insert your own customize deisng and much more.
#9. 15 Different Jersey Of English Premier League Vector.
This vector containing the largest amount of jersey you would ever need. All the jersey shown in the picture is related to the English Premier League.
#10. Jersey 10 PSD Template.

#11. Realistic Hockey Jersey PSD Mockup.
#12. Soccer Jersey In A Transparent Background Vector.
#13. A Man Holding A Football Wearing A Blue Jersey Mockup.
In this picture a man showing passion for a sports called Soccer. He is wearing an editable blue jersey with white stripes and holding a duo colored ball in his hand. This picture can be used as an advertisement purpose to enhance the brand for any football club. You may paste your team's logo and other things on the jersey by using adobe illustration or Photoshop and place it on the banner or a hoarding as required.
#14. A Realistic Jersey Of Running Purpose PSD Template.
#15. Illustration Of Sports And Cycling Jersey Mockup.
To design your cycling jersey, here are some photo realistic high-resolution templates. The maps and background shown in this picture is changeable and the unique feature of this design template is short wrinkles around the neck which gives a realistic touch to this mockup. You can add multiple sponsors, logo and other design wherever you want.
#16. Premium Vector Of A Blue Colored Jersey Vector.
#17. A Jersey Mockup In The Stadium Background PSD.
#18. Editable Tank Jersey PSD Mockup.
#19. Premium Vector Of A Soccer Jersey PSD.
#20. Long Sleeve Bike Jersey PSD.
#21. 6 Different Colors Of Jersey Mockup PSD.
The jersey which is given in this mockup has 6 color-able parts. Along side the background, the body design is also changeable. The resolution of the high realistic soccer jersey is 3000*3000 px.
#22. A Soccer Player Showing His Jersey Mockup.
In the portrait mode, a man is shown in the ground wearing a blue colored jersey with black socks. He is ready to kick the ball which is under is foot. Use this mockup as you like.
#23. A Complete Set Of Basketball Jersey PSD Mockup.
#24. Red And White Colored Baseball Team Jersey PSD Mockup.
#25. A Premium Vector Of A Team Jersey.
#26. Long Cycling Jersey PSD Template.
This template containing a long cycling jersey which you can use in the different project as the design has editable elements such as smart objects and color pickers. This file containing 4 PSD files with a user manual. Some other features are:-
Changeable Background.
High resolution of 3500*2500 px.
Well organized layers.
All parts are changeable.

#27. Editable Sports Jersey PSD Mockup.
#28. A Girl In Jersey Standing Near A Wall.
#29. Full Basketball Men's Kit PSD Template.
#30. Running Jersey For Women PSD Mockup.
#31. An Editable Jersey With Clipboard Mockup.
#32. Men's Basketball Jersey PSD Template.
#33. Soccer Jersey With Key Chain Mockup.
#34. Football Jersey With Shoes Mockup.
#35. Designer Jersey Of A Soccer Team Vector.
#36. 4 Different Kinds Of Football Jersey PSD Template.
#37. Multicolored Spots Jersey Mockup.
#38. Ice Hockey Jersey With Helmet Mockup.
#39. Men's Sports Jersey Vector.
#40. Premium Vector Of A Tema Uniform.