Tissue Paper Mockup | 22+ Hygienic, Wrapping, Paper Towels PSD Templates – Tissue paper is the recycled paper pulp which is one of the most common items found in any household. There are a different application of tissue paper. You would discover modified tissue paper is used as Hygienic tissue paper, Facial tissues in the fashion industry, Paper towels in consumer product sector, Wrapping tissue Paper in the packaging industry, Toilet tissue roll up article in the household, Tissue paper as table napkins in the household as well as in hotel and restaurant industry, tissue paper as Acoustic disruptor and plenty of other significant use. 
Regardless of whatever market segment, you belong to; you might need an elegant tissue paper mockup to showcase your brand design. It will undoubtedly be a fantastic decision to showcase your designed artwork in a professional artistic manner with a pre-made mockup other than simple unprofessional approach with a final product. A well-carved mockup will create a realistic model of the conceived design idea with the structure of information that your prospective client can have the visualization of what they can expect in the final product. If they would like to have anything altered in the model design, they can pinpoint, and you can modify the design accordingly without any trouble.
Tissue Paper mockup Compilation
As always, we have made a categorical compilation, and you would be catered with 20+ Best free and Premium Tissue Paper mockup PSD templates. We have picked and included tissue paper design from all the segment that you can expect at least a couple of variation for each product. Use these tissue paper mockups to promote your brand product or help your clients to achieve their marketing or promotional needs. Modifications through the smart object is straightforward to perform. Make any changes to the logo, background, font, color, texture, shadow or any other design element conveniently using smart objects. For any customization need, contact us at Fiverr.
Please keep in mind in order to use any of these PSD Mockups you need Adobe Photoshop
UNLIMITED DOWNLOADS: 500,000+ Product Mockups & Design Assets
We also accept oders for various mockup customization at Fiverr.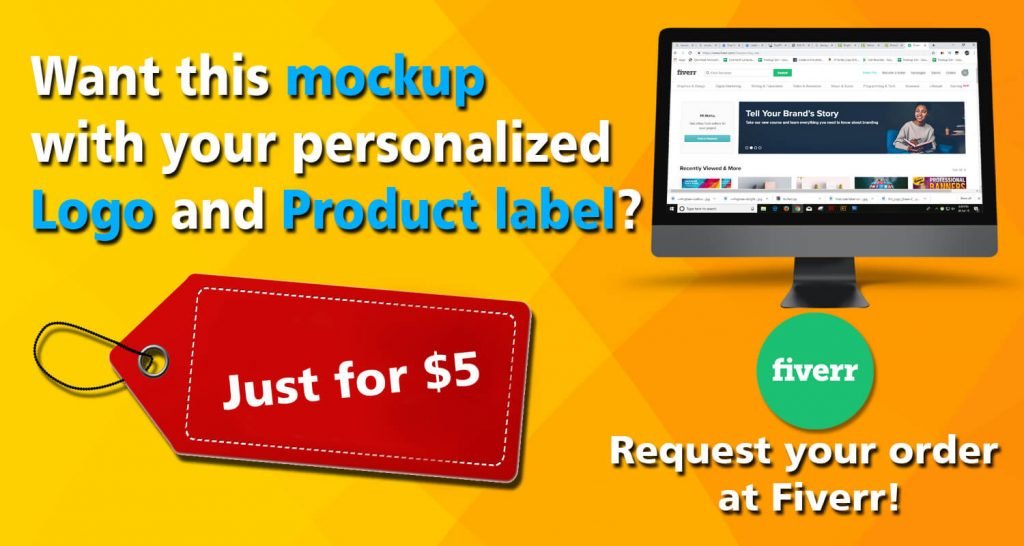 _______________________________________________________________________
Mockupden Exclusive Free Tissue Paper Mockup PSD Files for our Visitors:

Updated New Inclusion on 19/06/2021
#1.

Hygienic tissue paper:

Girl Blowing Her Nose With White Tissue
This is a simple white tissue paper mockup. This design template is featuring a woman blowing her nose with a tissue paper which perfectly reflects the leading product utility. It could easily be a perfect choice for the business who want to market their Hygienic tissue paper. There is no unique background, only a simple one color. But if you need to, you can use any related background scene like a doctor's chamber, a medical shop outlet to give a scene-specific perfection. Promoting any of the business as mentioned earlier using this design template for your client can be a deal-breaker.
Make sure to adjust the image size, changing the colour combination, inserting any particular effect, colour, texture and shadow adjustments are keep factors for project-specific modification.
#2.

Tissue paper With Medicines PSD Template
Displaying a small product picture alone for branding and marketing may not always be a prudent idea because it can not show the product application or utility. Failing to convey the product utility may not be able to convert prospected customer to a new customer. This is why adding repleted items or scenes is very important while creating a design template. If you wish to promote your tissue paper brand identity, this listed scene could be an alternative idea for you. This scene is populated a Tissue Paper Mockup box along with medical items like a pill pack, a small bottle, a medial liquid bottle, and a couple of spilt tissue paper scattered around. This freebie offers different shading option, named and organized smart layers, changing colour, shadow, font, logo, and texture make this free template a perfect pick for branding tissue paper campaign.
#3.

Smartly Designed Red Color Tissue Paper Illustration
When the design template is simple, it is straightforward to convey the main message. This high-quality stock photo of 5184px by 3456px dimension can be inserted to any PSD file format for excellent output. Once you have finished designing the main template, use it in any related background or client provided scene for a personalized presentation. Use it to create any perfect photo output where the product is the main focus. Tissue Paper Mockup box has default red colour but as it is kept is a separate layer, so changing the box colour to any other takes only a few clicks.
#4.

Tissue Box Kept On Black Surface Mockup
This Facial tissue (paper handkerchiefs) is a classic design template suitable for any paper box branding campaign. The scene displays a paper box with a paper handkerchief that could be used for wiping faces. Commercial tissue paper brand company can use this template to promote their brand. Using a smart layer, they can insert their product identity brand logo, insert complementing background picture and use it in any display banner or hoarding for an excellent branding exposure. Want to perform customization on this template? It is a straightforward procedure. Open the PSD file with compatible Photoshop version which is preferably CS3 or higher. You would find named layers on the right sight of the screen. Select the layer for an example select background, now perform the desired changes and save the document for updated effect.
#5.

Star Printed Tissue paper mockup
A creative packaging design, along with the actual product is always interesting and acceptable. Check out this fantastic Tissue Paper Mockup box packaging design which features a company branding logo on one side and product description on the other side of this rectangle flat box. A star-printed tissue is popping out of the tissue box showing a perfect and eye-catchy product demonstration that client can have a clear view of both tissue paper and product and rectangle flat box as packaging. This is a ready-made template in which you can experiment with the colour combination, logo placement, text, font etc. This pack has 4 .psd files @ 2400×2400px (72dpi) with 2 additional displace maps. Customize this file easily with your brand or product logo, and design is ready for print out.
#6.

Floral Print Paper Tissue Paper Mockup Box PSD Template
The packaging box is essential for any product. They help to convey the product message quite significantly with product branding and detail. A great packaging always displays sufficient product details on it that customer knows precisely what is inside the packaging. This closes up tissue box packaging is created with printed floral design on it in the smart layer. Use company brand name and logo, product details on the side part of the box that anyone can view the manufacturer name easily. Enriching this design temple could be done by performing any customization through smart layers. Need any help? Consult PSD customization help instruction file.
#7.

Purple tissue paper mockup

We have included another variant of Tissue Paper Mockup in this compilation list in the form of Mailing wrapping tissue paper mockup. This beautiful presentation showcases a female hand working with the packaging box in which a product is placed wrapped with packing tissue. Brown color packing box holds the product inside. The background is enriched with tree leaves, wrapping wear and small scissors. If you are wondering what customization you can perform in this template, then let me notify you can add custom fabric colour and change any design element. Drag your created design and drop into the PSD layer to see the modified effect. Do any other design customization as you wish through smart layers.
What we believe the background is perfect for this product, but there could always be a second opinion, and you can present that with a different background scene. Feel free to add text on the box packaging or the wrapping tissue paper, but product brand logo would be the ideal one to use on them.
#8.

Black tissue paper wrapping mockup

Designing is not always making things too complicated. Sometimes a simple design is enough for a beautiful presentation like our next inclusion in this list. This minimalist wrapping tissue paper mockup is presented with a transparent background, only showcasing the product. Company or product brand name is used as the only design element on the black product, which looks enough. Replace your company or client's product name, and you have a new customized product ready in seconds. You also get to play with all other design elements of this template thanks to smart layers.
#9

. Premium tissue paper mockup

We have made a separate post for wrapping tissue paper mockups where you can find 24 amazing design templates.
#10.

Realistic Tissue Paper Mockup

The power of PSD is in full swing in this classic mockup template pack. This pack consists of 2 different types of tissue box mockups on a clean white PNG background. Both boxes have the same picture resolution with different sizes and kept in separate layers. So if you need, you can customize any of them without even touching the other box. The first box which is held on the left has no print on it for a clean display, and one can insert anything on it to have an instant product view. The other box which is kept on the right side of the screen has a beautiful leaf print on it. If you do not like the style, change it to floral or anything else using smart layers.
For quick display, there are two small dummies place on the home screen with the final product picture. The main USP of this design template is you do not need to change anything and can use it as the final product. But if you want, you are free to select between 2 shapes of the box. Enlarge the size of reducing them. A high-quality print-ready picture will let you display product on RWD websites/ e-shops as well.
#11.

Tissue paper mockup with scissor

This beautiful creative mockup template features a tissue paper along with scissors and a black tissue paper format. Tissue paper has a lovely print on it. It is showcased on a yellow paper board on the background, and another part of the tissue paper is wholly left blank intentional. One can adjust the scissor size according to the picture frame by dragging it to the shorter portion via the smart layer. You can also completely get rid of the accessory item if you wish to or replace it with any other object. This premium theme comes with so many exciting features like one-click modification facility, changing the background color, picture, text, font, texture etc. If you have basic Photoshop knowledge, you are good to perform any alteration, or else you can always count us in to do it for you.
#12. Food table scene mockup with Table Tissue paper

This freebie is a gem with all classy premium features like object-oriented smart layers, background in a separate layer, and a couple of related items for beautification. You are useful to perform any changes you want through smart layers. The scene is populated with a customizable table tissue paper, a small spoon, a fork and table knife, and a couple of food items.
#13.

Blue tissue paper box mockup

#14

. Tissue Paper Mockup with box
#15.

Free Light Blue Color Square Tissue Paper Mockup Box photo
#16

. Tissue Paper Mockup for nose blowing
A simple, clean and classy medical use tissue paper is in the display. This mockup pack offers a beautiful scene where an older woman is blowing her nose with the help of tissue paper. Perfect execution of the product feature in the advertisement is what this design template is all about. There is also a nurse holding the tissue paper box, which is used as packaging. A perfect display of both marketed item in a single frame. What else? It is a fully editable file, and you will have complete control of what stays is the frame and whatnot. Add new scene, picture, product description, colour, unique character or whatever you like through smart layers.
#17.

Multiple Tissue Paper And Box Illustration
#18.

Free Clean Tissue Box Illustration
#19.

Tissue Black Surface Mockup
#20.

Realistic mockup for tissue paper

#21.

Hygienic Tissue Package Vector
#22.

Tissue Box | Paper | Cardboard Box Mock-Up