Shoe Mockup | Free New Trendy Shoe PSD Design Template for Inspiration- Shoes is a necessary product to protect ourselves from germs, dust, etc. and make our appearance far better. It is made up of leather, wood, canvas, rubber, plastic and other petrochemical product. Shoes are basically worn on the socks but nowadays people are wearing shoes without socks as well. There are different types of shoes for different occasions to match with the dress and functions you are going to attend. For official work, formal shoes usually in black and brown made with leathers are used and casual shoes like canvas, sneakers, etc are used for parties, functions, etc to give you a funky look. Sports and V-tex Shoes are used for sports and ankle and calf shoes are used during the time of hiking.
In this mockup collection, we have provided shoes for every occasion to full your needs. Change the essentials things like color, texture, background, etc. to make your perfect shoe mockup collection using smart objects. Or want us to do the modification? Place your request at Fiverr.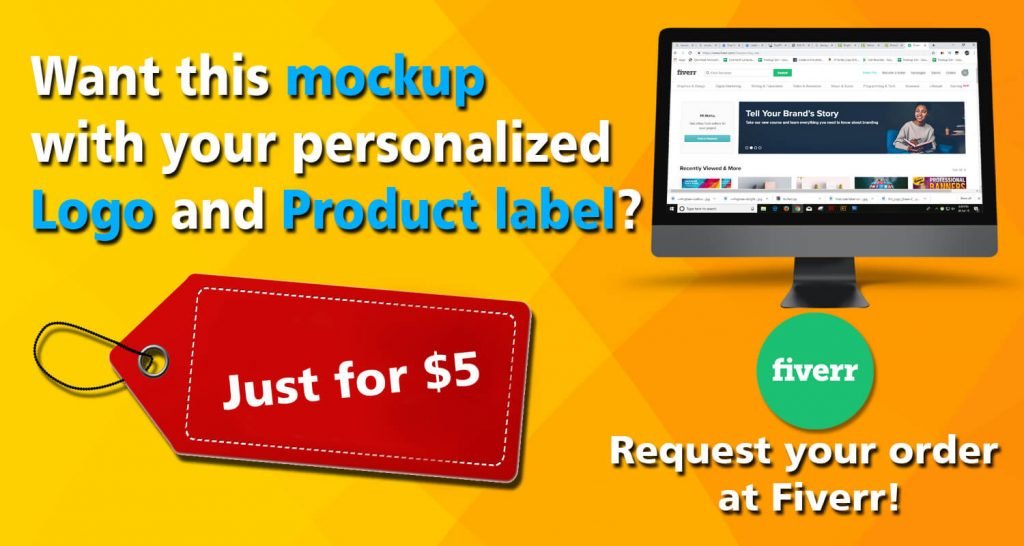 UNLIMITED DOWNLOADS: 500,000+ Product Mockups & Design Assets
Free Designer Heels Shoe Mockup | PSD Template
Free Brown Color Shoe Mockup | PSD Template
Free Shoe Mockup PSD Template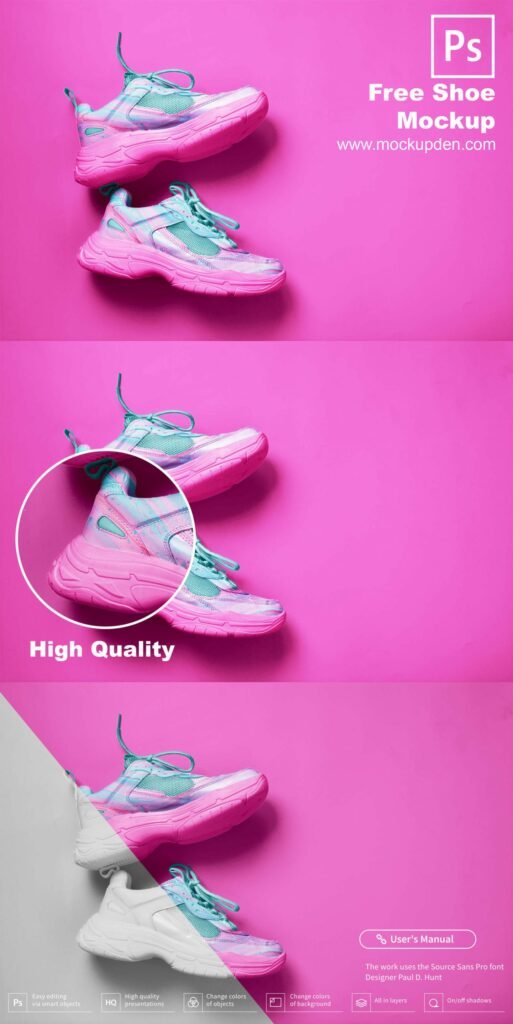 ______________________________________________________________________
#1.

Vans Amazing Shoe Mockup PSD
#2.

Sneakers Shoe Mockup PSD
#3.

Premium Shoe PSD Desing template
#4.

Sneakers Shoes PSD
#5. Girls High Heels Shoe PSD Design
#6.

Skate Shoe Graphic PSD
For the comfort and protection of legs this skate shoes is best. The outsold is plain for better skating experiences. The wimp are unically designed to make them look attractive. The lace is white and tongue is blue in color. Your logo will display on the tongue of the shoes.
#7.

Black and White Sneaker Mockup PSD
#8.

Ladies Loafer Shoe New PSD Design
This mockup is showing a side view of a lady's shoe. The flowers are drawn on the shoes in different color and shades. The little heel and the insoles are pink in color. This Mockup template can be obtainable in PSD, JPG format in the dimension of 2200 x 1400 pixels at 72 dpi(dot per inches)
#9.

Black and White Designing Shoe PSD
Black and white slip shoe are appearing in this mockup. A pair of shoes without lace in the yellow background looking very beautiful. The size of the file is 43 MB with the measurement size of 2200 x 1400 pixels.
#10. Women Long heel Shoe PSD
#11. Amazing Professional Shoes Mockup PSD
#12.

Ultra Wellington Boot Mockup PSD
#13. 
Photo realistic Sneakers Shoe Design Template in PSD
#14.

Elegant Shoe Template in PSD
#15.

Christmas Shoe PSD
#16. High Heels Ladies Shoe Mockup PSD File
#17. Different Designs Of Shoes Vector
Four different shoes are displaying in this mockup. Two are men shoes and other two are for the ladies with the unique design and texture. The man shoes are red and yellow and women shoes are green and red in color.
#18.

Leather Work Book Mockup PSD
#19.

Women Shoe With A Sale Tag PSD Mockup File
#20.

Editable Sneaker Shoe Mockup PSD
#21.

Casual Shoe PSD File Mockup
#22.

Sneakers Mockup PSD File
#23.

Shiny And Vintage Leather Male Shoe Mockup
#24.

Canvas Shoe Mockup
#25.

Editable Sports Nike Shoe Mockup
#26. Editable White Canvas Shoe Mockup
#27.

A Man Tying His Shoe Shoelaces Mockup
This mockup is displaying a man tying his shoes laces in the park. Man is wearing black shots, t-shirt and a digital watch in hand. It's a sports shoes displaying in this mockup in black and blue color. The outsold is black and mid sole is white in color with the ribbons touch in tongue of the shoe. This file is available in jpg format and customizable in the adobe Photoshop.
#28.

Red And Blue Sneaker Shoes Mockup PSD
#29.  PSD File Of Sneaker Shoes Mockup
#30.

A Girl Wearing Long Boots Mockup
#31.

Detailed Cowboy Boots Mockup File
#32.

Footwear For Male And Female Mockup
#33.

Shoes For Kids Mockup PSD
This mockup scene is featuring ten kids shoes are hanging on the rope with the help of cloth pin. There are different color of shoes in same size and format. The eyelet remains blank and the toe cap and outsole are made together in identical color. This mockup template can be accessible in both the PSD and JPG format. The file size is only 9.73MB with measurement of 4912 x 3264 pixels at 72 dpi. Modification can be done in adobe Photoshop.
#34.

A Man Picking Basketball In His Spots Shoe Mockup
#35.

Fitness Lifestyle In A Green Shoe Mockup
#36.

A Women's Leg Dangling Outsider The Car Mockup
#37.

Pink Colored Ballet Shoe Mockup
#38.

Leather Shoe On A Wooden Floor Mockup
Leather shoes are always the focal point for the fascinating looks. We are presenting two brown leather shoes on the wooden table. Shoes are brown with attached toe cap and vamp and welt are stripped. These shoes mainly used in offices and wedding places. The file is available in PSD format in 1024 x 682 pixels dimension. 
#39.

Little Canvas Shoe On A Wooden Table Mockup PSD File
#40.

Sports Shoe Placed On The Green Lawn
Introducing a brand new mockup of Shoes on the woods. These are the sports shoes in gray and black color body with the white outsole make them look very attractive. Four shoes are appearing in this template on the grassy ground. You can change the logo, gradients, color of your own. It dimension is 1024 x 682 pixels.