27+ Best Promotional Kiosk Mockup PSD Templates: Do you know what a kiosk mockup is? it is a prototype that is used to present the exterior portion of an exhibition, Street, mall, shopping complex, fast food center, and others. the mockups of these kiosk are customized and edited several furniture models, designing models, and given a new look. Creating the entire picture from scratch is difficult, this is why the kiosk mockup has been crafted.
The mockups are filled with items like posters, chairs, canopy, fridge, trash box, Tribune, and many other customizable items. You can easily change the color, or please the design of your own. Put any you have thought of, what has prepared prior by clicking on the smart object.
You can even crop the image to get a close-up. Different techniques can be used for formatting and getting a new picture out of the mockup. So without thinking about it, simply downloa layered kiosk PSD mockups.
Also, Check
UNLIMITED DOWNLOADS: 500,000+ Product Mockups & Design Assets
______________________________________________________________________
Mockupden Exclusive Free Kiosk Mockup PSD Files for our Visitors:

Updated New Inclusion on 10/05/2021
#1

Kiosk Mock-Up
#2 Information Kiosk Mockup
Free Digital Screen Kiosk Mockup Board PSD Template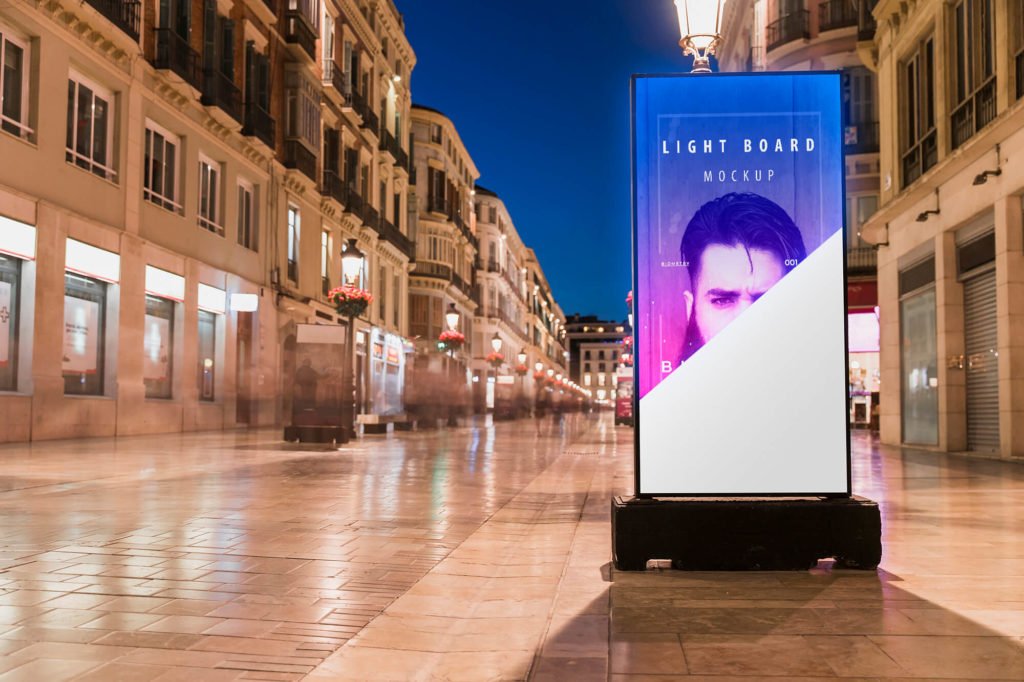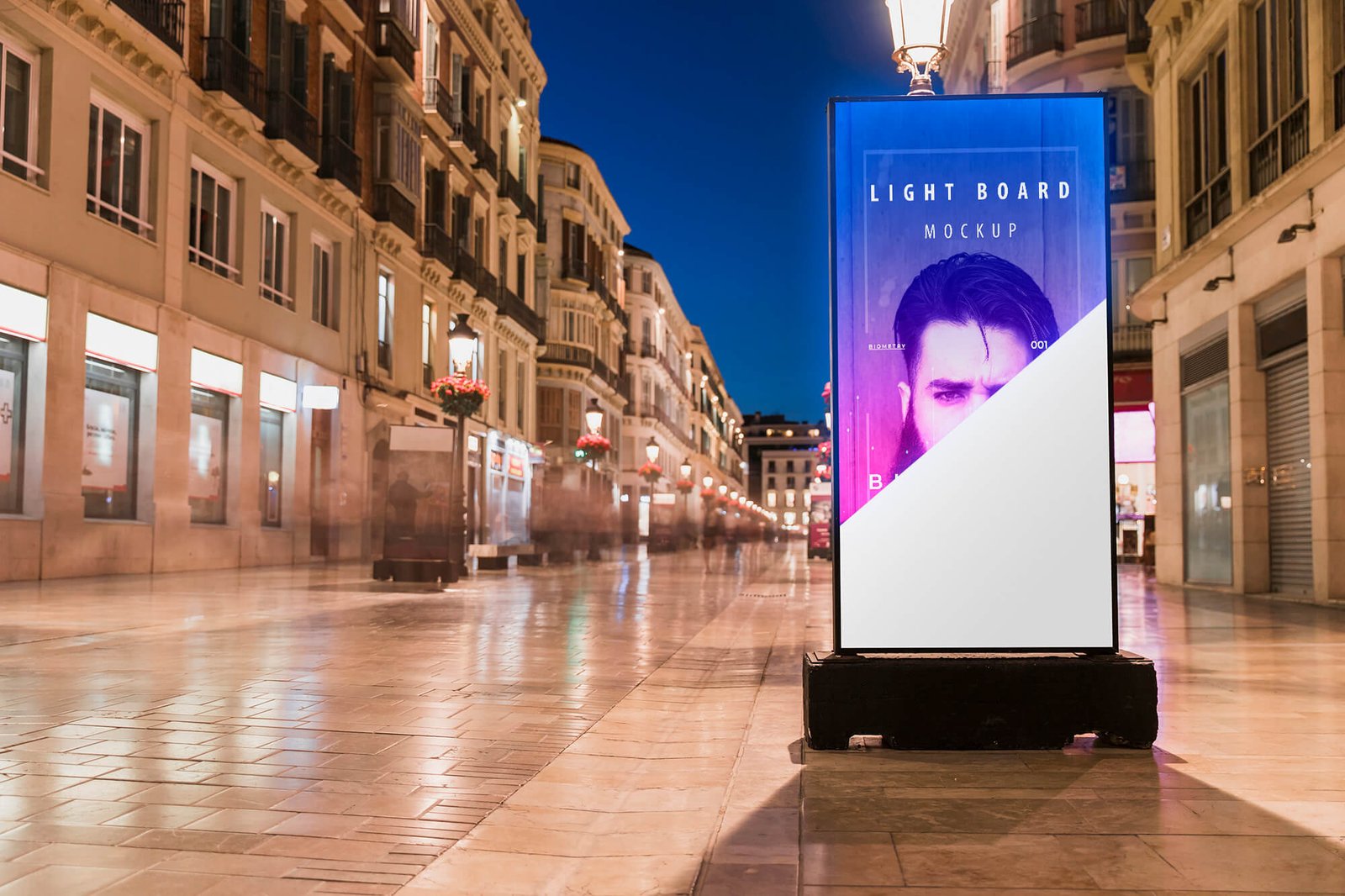 Roadside Outdoor Digital Signage mockup Billboard Free PSD Template
Digital Kiosk Screen Mockup Advertisement Free Template

Street Side Digital touchscreen information board  Mokcup Free PSD Template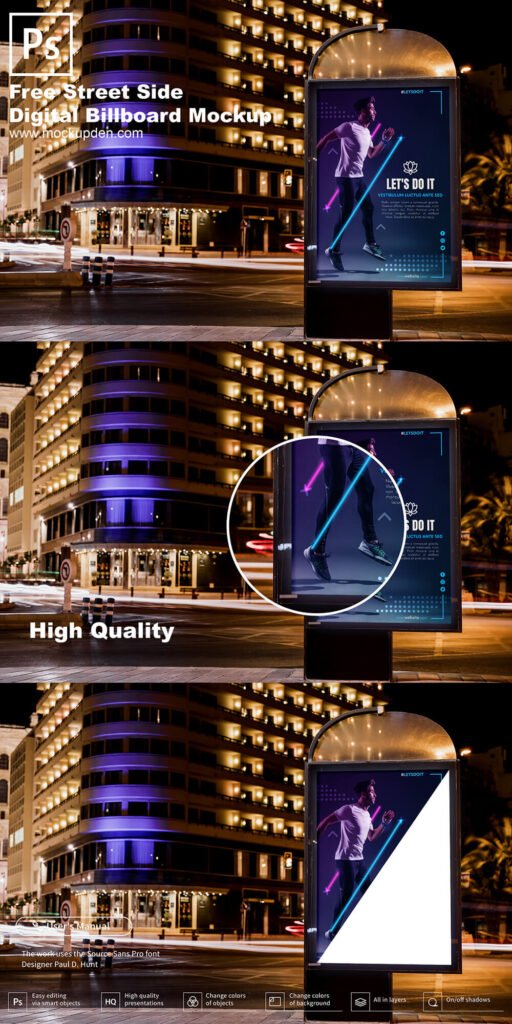 #3 Freestanding Kiosk Display Mockup
#4 Promo stand mockup set
#5

Info Kiosk Mock-Ups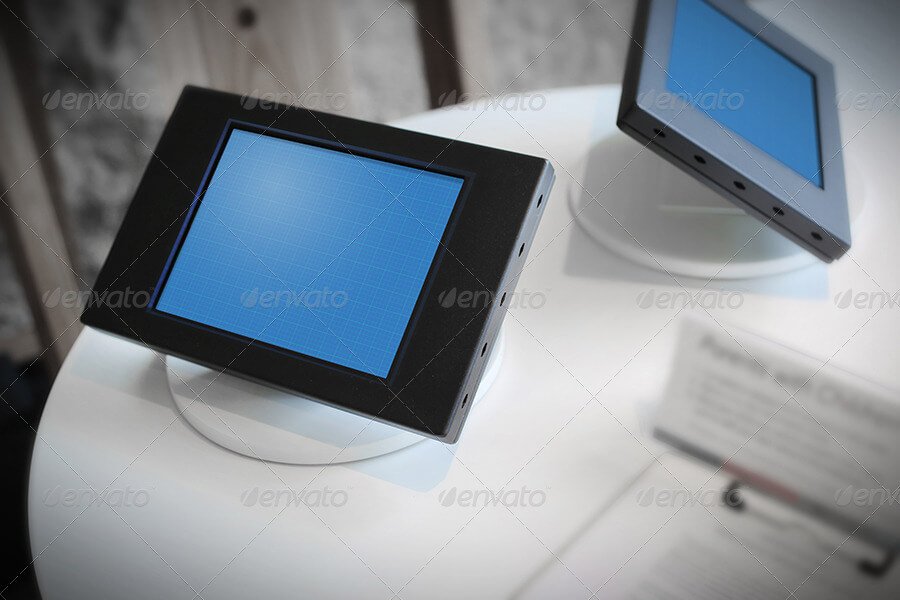 #6 Information Kiosk PSD Mockup
#7 Food Kiosk Mockup
#8

Realistic Set of Street Food Kiosk and Cart
#9 Envision Charlotte Kiosk Mockup
#10 Information Kiosk Mockup – Front View
#11 Kiosk Touch Screen Mockup
#12 Kiosk on the Street For billboard poster mockup
#13 LCD Touch Screen Kiosk Mockup – Half Side View
#14 5 Outdoor Kiosk Ad Screen MockUps 1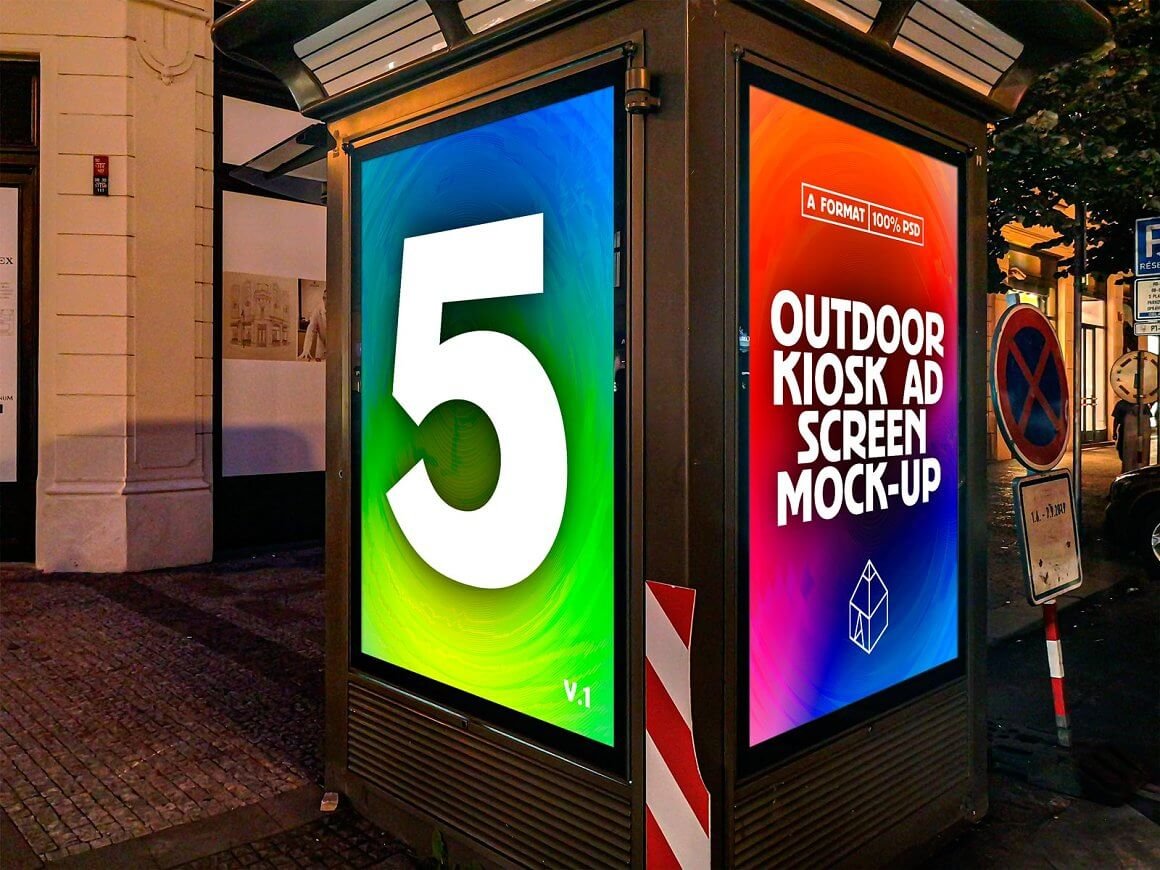 #15 Vertical Kiosk Design Mockup
#16 Freestanding Kiosk information board Mockup – Half Side View
#17 Digital Kiosk PSD Mockup – Half Side Vie
#18 Screen Kiosk For Lobby Mockup