Free Frame Mockup PSD | 61+ Creative Design Idea For Inspiration: A photo frame is an element in which a picture is placed to keep safe from any damages and enhance the picture's beauty. It may be different in shape, size, but it works for the same objective. Whenever you put a picture on the table or anywhere else, it becomes damp and colorless, but if you place them in a frame, it intensifies the look and protects it. You can use our free frame mockup to design inspirations, the interior design of the house or office, etc.
In this list, we have brought the best 61+ free frame mockup for you. All the mockups are presented in various scenes, so you don't have to go anywhere else. The mockups are in PSD format with a variety of working areas to make it more realistic. Customize it with the help of Adobe Photoshop or text us at Fiverr for doing the same.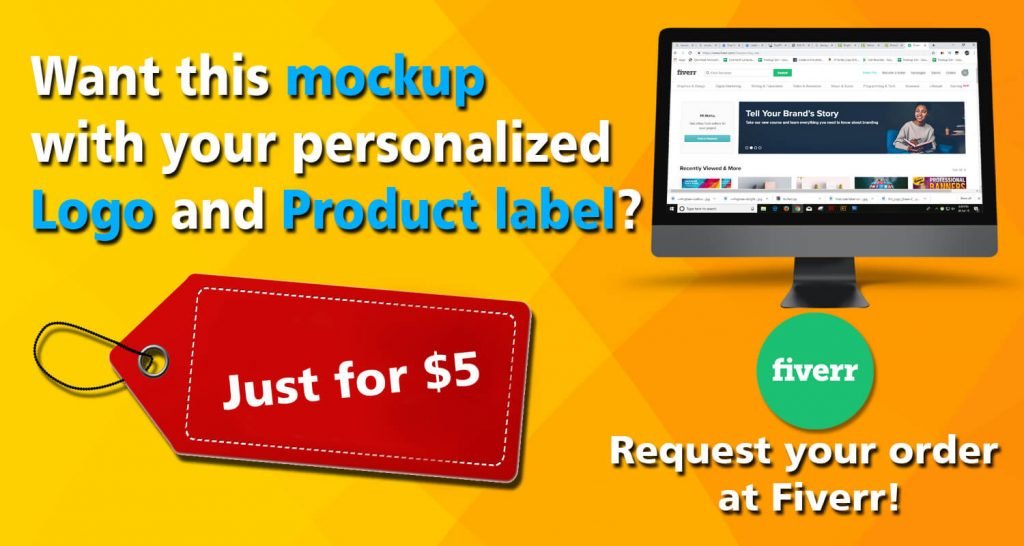 UNLIMITED DOWNLOADS: 500,000+ Product Mockups & Design Assets
______________________________________________________________________
Mockupden Exclusive Free Creative and Free Frame mockup PSD Files for our Visitors:

Updated New Inclusion on 16/06/2021
Small Wooden Free Frame Mockup PSD Template
Artistic Editable Borders Photo Free Frame Mockup PSD Template
Free Wooden White Photo Frame mockup PSD Template

Free Photo Frame Showcasing Mockup PSD Template
Free Beautiful Couple Photo Frame With Rose Bouquet Mockup PSD Template
Mockupden Exclusive Free Frame Mockup PSD designs
Free Frame Mockup PSD Design Template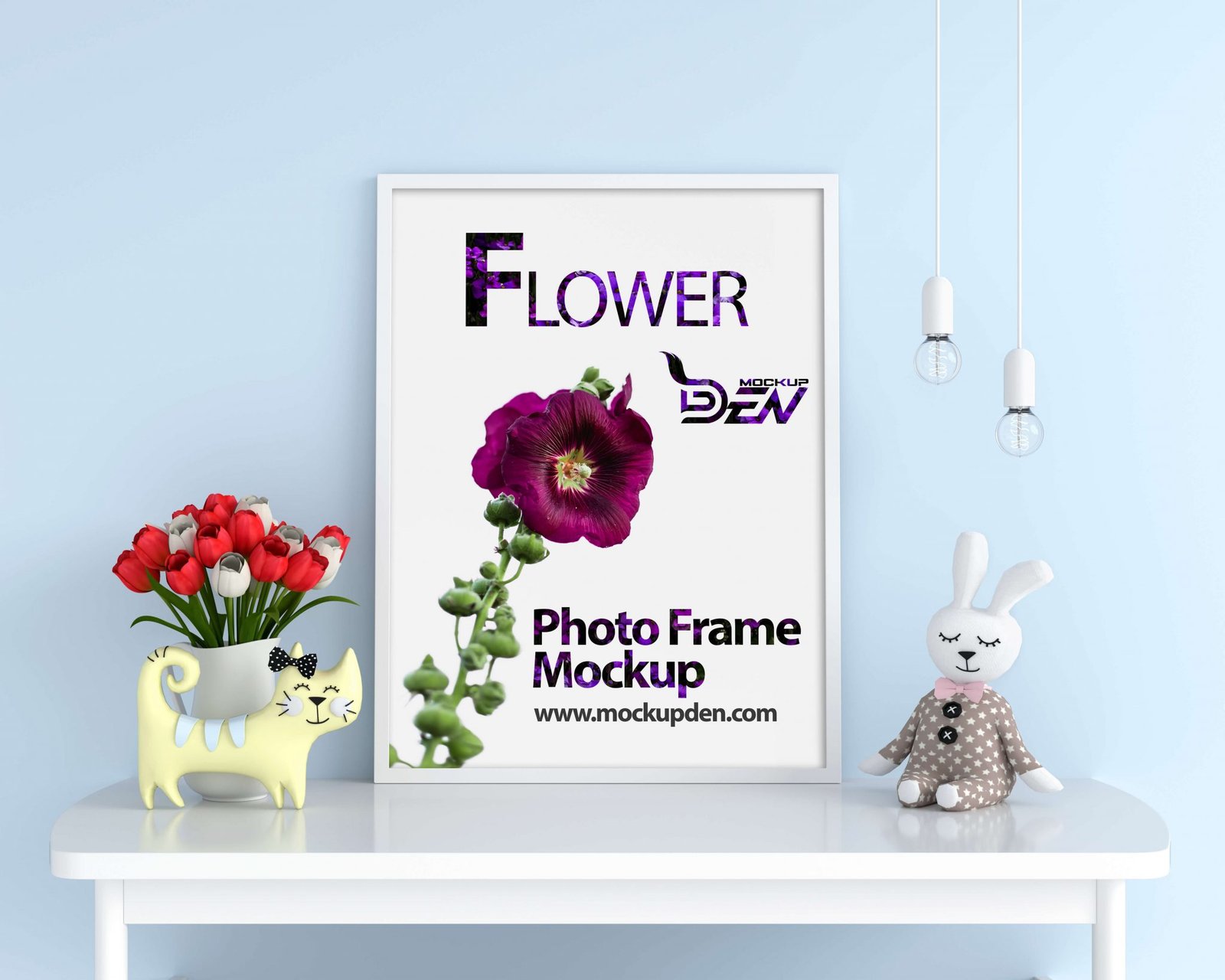 Kids Room Photo Free Frame Mockup PSD Template
#01

– Christmas Decoration Free Frame Mockup PSD
Here we are Showing a frame that will contain your Christmas greetings! A pair of hands is holding the frame on the table. There are some balls and small plants for decoration and to make the mockup more attractive. You can download the file of this mockup design and place your greeting text in the frame. One can also use this mockup file as a background image for the greeting card or invitation card. The background is well decorated with all those Christmas balls and Christmas trees on a white table.
#02

– Wooden Free Frame Mockup PSD
To showcase your picture frame design realistically, use this wooden frame, which has a perfect color combination for your selection. Inside this wooden frame, you can insert a picture of your's, or may of your siblings, maybe of parents or someone else. People willing to use this mockup design may choose from the three different color combinations. The mockup is made in well organized and separated layers to alter whatever you seek by using the CS6 version of Photoshop software. You can extract the file in the PSD format.
#03

– Picture Frame on a wall with bubble lights Mockup
The mockup is based on a real-life scene with all those lights hung around and right in the middle featuring a frame or a canvas sort of structure. You can insert any picture here or also write some text to make it more attractive and usable. Use any editing software to remove the used demo picture. In this way, you can advertise your ideas in a very realistic way.
#04

– Multiple Free Frame Mockup PSD
#05

– Black background Back to School Free Frame Mockup PSD Design

#06

– Variable Design Free Frame Mockup PSD
#07

– Beautiful Floral Composition With Frame In Middle Mockup
#08

– Hanging Poster Frame Mockup
#09

– Cracked Square Frame Mockup
To show your photo frame design realistically, use this square frame mockup for your favorite photo to display. This frame is made with rustic wood placed on the black wooden table. An image of a girl burning cracker is displayed in the frame. You can insert the required image or picture by using the Photoshop software. You can extract the square frame mockup design, and then you can apply the required changes.
#10

– 3 similar Frame Mockup
#11

– Birthday Concept Frame Mockup
If you are eager about your friend's birthday celebration, you can use this frame mockup to send greetings. This frame will contain your birthday wishes. Showing all the essential elements required for the decoration is available in this mockup like candles, candy, sparkle, etc. placed on a yellow background. The background color is made of bright colors to grab the maximum attention. Insert the greetings message by using the Photoshop software and then print this ready-to-use file. Or you can also directly send him/her the image after inserting the required changes you have done.
#12

– Aluminium Poster Frame Mockup PSD
#13

 – Floral decoration of frame Mockup
#14

– Wonderful varieties Frame Mockup
#15

– Orange Flowers and Leaves Wooden Frame Mockup
This wooden frame is decorated with the support of roses, and it's leaves. You can insert the name of the groom and bride and also change the date of the wedding. The entire mockup design is editable; this means you can customize the mockup file according to your choice. And to insert changes, you need the support of Adobe Photoshop software.
#16

 – Various Gravity Realistic Photo Frames Mockup PSD
#17

 – Photo frames hung on wall Mockup
#18

 – Photo Realistic Frame Mockup
#19

 – Photo frames for your living room wall Mockup
#20

– Free High Quality Frame Mockup
#21

– Shelf Frames Mockup
#22

– 5 Black Border Frame Mockup
#23

– Gallery wall with rectangular frames and LED Lights Mockup PSD
This mockup shows a representation of a three blank poster frame where you can insert different images. To add some extra effect, LED lights are used. If you like this mockup design to show your brilliant ideas at your store or office, extract the mockup file at once.
#24

– Plane White Border Frame Mockup
#25

– Elegant Frame and Light Bulb Mockup
#26

 – Frame Mockup with Lamp
#27

– Frame with leaf and plants PSD Mockup
#28

– Fame for Father's Day Mockup
This father's day frame mockup will hold your greetings, which you want to send. Download the file and insert your greetings message that you want to convey with the assistance of Adobe Photoshop. You can write the texts with the Photoshop software. Drag the text that you wrote in the frame in blue.
#29

– Frame for Mother's Day Mockup
#30

– Wide Poster Frame Mockup
#31

 – Wooden textured Frame Mockup
#32

– Modern Photo Frame PSD Mockup
#33

– Aqua background Black frame Mockup
#34

– Single Poster Frame Mockup PSD
#35

– Valentine's greetings with frames Mockup
#36

– Art Work Frame PSD Mockup
#37

 – Clustered Flat frames Mockup
#38

 – Picture Frame PSD Mockup
#39

– Wall Photo Frames Mockup
#40

– Ornamental Frame Mockup PSD
#41

– Photorealistic Frame Mockup PSD
#42

– Wonderful Photo Frame Mockup
#43

– Big and Small Poster Frame PSD Mockup
#44

– Big frame with spotlights PSD Mockup
#45

– Rustic Wood Frame Free Mockup PSD
#46

– Carnival mockup design Mockup
#47

– Summer concept with Wooden frames Mockup
#48

– Blank frame hanging on Artistic wall Mockup
#49

– Multiple frames on wall and plants Mockup
#50

– Wooden frame with flowers Mockup
#51

– Simple White Poster Frame Mockup
#52

– Autumn Look with frame PSD Mockup
#53

– Elegant Silver Frame Mockup
#54

– Birthday concept with frame Mockup PSD
#55

– Photo Realistic Frame Mockup
#56

– Realistic Free Frame Mockup PSD
#57

– Wooden Free Frame Mockup PSD
#58

– Stylish Free Frame Mockup PSD
#59

– Naturalistic Free Frame Mockup PSD
#60

– Generator Frame Edition Mockup
#61 –

Elegant picture frames, mockups hanging on the wall Premium Psd