40+ Best Free Envelope Mockup For Design Inspiration– Envelope is a packaging item mainly used for holding or carrying thin and flat objects like a letter, greeting cards, business cards, flyers, and many more. It is made up of smooth and thin paper usually in many different shapes and designs. Sending letters is an old traditional form that is very effective to build relations between family members, customers, etc. Use our envelope mockup to make an outstanding impression on your clients.
In this list post, we have brought a hand-made collection of remarkable and stunning envelope mockup. The mockups are in split layers and folders, so you can subtly modify using smart objects. Alter the color, background, texture, formats, shadow effect, replace elements, etc. We are also providing the modification service, simply place an order at Fiverr.
Also, Check
UNLIMITED DOWNLOADS: 500,000+ Product Mockups & Design Assets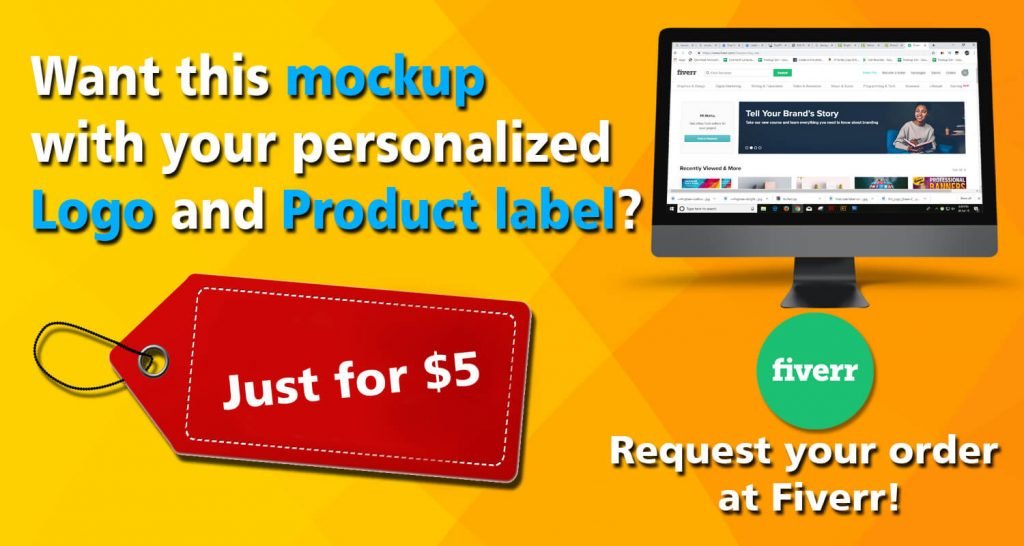 _______________________________________________________________________
Mockupden Exclusive Free Envelope Mockup PSD Files for our Visitors:

Updated New Inclusion on 07/06/2021
Free String Envelope Mockup PSD Template
Invitation Card With Free Envelope Mockup PSD Template
Free Envelope Mockup in White theme PSD Template
Free Envelope Mockup Fully customizable | PSD Design Template
Smart Square Shape Free Envelope Mockup | PSD Template
#01

– Clean Brown Free Envelope Mockup Scene Illustration
Classic brown envelope is utilized for the Christmas, happy new year, Easter, Halloween invitation etc. This scene is presented with wooden log leaf branch kept on the white blank marble floor. Envelop is square in shape with white letter paper on it. This template is available in PSD format and of 5000 x 3750 pixels measurement at 300 dpi(Dots Per Inch).
#02

– Company Logo Print Envelope Mockup
Displaying a complete logo print envelope with a very attractive look for your brand promotion. Blue bold line is on both upper and lower side, above it, a green line passes through in the bottom portion. Your company name and logo will show on the top. A transparent plastic cover is attached to view some informative portion inside the envelope. The remaining portion is left white and the bottom line will show your website address, contact number and other details.
#03

– Corporate Theme Free Envelope Mockup And Stationery PSD Scene
This desktop scene mockup is showing two boxes (one is open and another is closed), plant, clipboard, calculator, tape, package, notepad, pen, stamp and mobile. The brown rustic envelop is rectangular with white letter which is one of the main components of this scene. These all items are on the homely blue floor background which makes this scene extremely attractive.
#04

– Bi-Color Printed Envelope And Card Template Design
Lovely mockup of a greeting card with envelope. This card can be used for stationery, invitation or greeting card designs. Envelope is of white color with some design inside and letter card is of yellow in color. A pencil comes with eraser help to write your wishes on the letter. It is a psd files of 2500×1800 pixels in 300 dpi.
#05

– Envelope And Ink Pen On Blue Floor Mockup
This Mockup is showing a brown rough envelope with a letter and an ink pen. The background is plain blue color and some shadow is formed on these items. Each file measures 4885 x 3325 pixels at 240 dpi with smart layers.
#06

– Editable Wedding Free Envelope Mockup PSD Design
#07

– Branding Scene with Free Envelope Mockup Illustration
A realistic presentation mockup displaying a calculator, mobile, stamp pad, notepad, pen, big open box, cactus plant and an envelope. A logo design of "Loremi Ipsum" is displaying on these items and some box image on the paper hanged on the clipboard. The items are put on the simple blue floor with the wooden walls in the surrounding atmosphere.
#08

– Father's Day Card And Envelope Mockup
#09

– Colorful Printed Envelope And Card Mockup
Displaying a postcard and envelope mockup with some unique design. It is a colorful envelope design with different shape like circle, square, triangle, cylinder etc. drawn on it with different color. The envelope available in 6 PSD layered with 15 different background textures. It is also present in PNG and JPG format with the dimension of 4000 x 3000 pixels.
#10

– Floral Print Free Envelope Mockup
The front-view mockup is showing two beautiful floral envelope with the dimension of 3300 x 2200 pixels. There are two envelope of different color which are placed in a green scene, one is of light yellow and other is light brown made up of very thin paper. The floral design is made both on the envelope and the letter which makes it very attractive. It is present in PDS file which will let you modify with smart object.
#11

– Photo realistic Envelope Design PSD Template
Showing a photo realistic envelope used for packaging product. It's made of thin plastic layer. In the middle of the envelope your company name will display and the other portion will show your prefered design, color, logo etc. PSD and PDF is available with the dimension of 2000 x 2000 pixels. 
#12

– Vertical Shape White Envelope Mockup PSD
Absolutely layered PSD file mockup displaying a white vertical business envelope with cappuccino in white cup, two tip-top pen of green and red color along with some thumb pin. The size of this mockup is 3000 x 2250 pixels at 300 dpi with high-resolution. Your Content can be displayed in the middle and the scene features red bold border emerging from the right down of the envelope.
#13

– Realistic Letterhead And Envelope Design Mockup
Showing a realistic Letterhead and Envelope Design Mockup for you brand design. The outer color is the brown and inner is light green with your brand name presented on both side. You can change the color and place logo of your own. It is available in PSD format and of 2500 x 1667 pixels at 300 dpi size.
#14

– Hazy Print Envelope And Card Mockup
Two high-resolution envelope mockup are showing in this scene. The vertical envelope is white and horizontal envelope is gray with inner portion green in color. Dimensions is 7000 x 7000 pixels at 300 dpi and 3500 x 2300 pixels at 300 dpi. Layered PSD with smart objects.
#15

– Colorful CD Cassatt Envelope Mockup
A completely layered mockup featured with the CD cassette or DVD allows you to quickly display your company name and logo. Envelope is square and DVD is circle in shape, put inside the envelope. It is available in 2400×1786 pixels with layered PSD format.
#16

– Identity Card Envelope Design Mockup
Beautiful envelope for the invitation for the birthday, wedding, and other events is what this desing template is featuring. The envelope is made of brown rough paper and shiny blue letter card. It is placed on a white colored wooden background with some leaves scattered which makes it very attractive.
#17

– Corporate Identity Scene Illustration
A high detailed corporate identity mockup comes with complete stationery items like A4 sheet, A4 folder, envelope, business card, CD cover, two pencil, eraser, clip, etc. This is created and contributed by Vitaly Stepanenko. This mockup is based on high-resolution photography for the corporate design presentation. The PSD layer is presented in 5670×3840 pixels dimension and editable in Photoshop Version: CS4.
#18

– Clean White Color Envelope Mockup
Mockup showing an open and a close white square envelope. This envelope is made of thin plain paper that can be used for e-mail, postage and many other business purposes. The measurement is 3000 x 3000 pixels at 240 dpi of this envelope.
#19

– Printed Packaging Tape And Envelope PSD Template Design
This free sample mockup introducing a tape with envelope for presenting your brand name, patterns, logo and designs. You may choose any color of the envelope and design on the tape roll, put them together and cater them the way you want in this diversified template. It's a high-resolution thin layered PSD format and can be easily edited in Adobe Photoshop.
#20

– Envelope And Card Print On Wooden Table
A top view of the business envelope card to impress your customers and friends. It is placed on a wooden table with a laptop, coffee, spectacles, notepad, pen, plant and paperclip. The envelope is red and card is gray with the company logo and design is in display. It's a High-resolution PSD format mockup with the size of 4200×2800 pixels. Customize it with the help of smart object.
#21

– Multiple Floral Print Gift Card On Envelope Mockup PSD Template
This is a very simple and clean mockup made for invitations like marriage, birthday, etc. Envelope is gray in color and flower image is inside it, while card is light pink and flower image is on the front. Design comes in 1500×1200 pixels dimension in both the PSD, JPG format. You can customize the color and design in Adobe Photoshop.
#22

– Envelope On Black Matt Background Mockup PSD Design
Mockup showing a high-resolution white envelope on the matt black background. Your design and brand name will be showing in front of the envelope and card. The dimensions are 4500 x 3000 pixels and can easily formatted in Photoshop.
#23

– Designing Frame Gift Certificate On Envelope Mockup
An elegant scene showing designing gift card certificate with an envelope. It is placed on a gray floor with a flower. This is a simple envelope with some unique design on the border of the card and inside of the envelope. You can change the design or the color of this envelope. Dimension is 4200×3000 pixels and make the changes in adobe Photoshop.
#24

– Cream Color Printed Envelope Mockup
Beautiful mockup for invitation retro branding envelope. It is placed on the wooden table with A4 size paper. On the front your company name and in the back your logo will display. The letter is also of cream color on which your subject regarding the matter will be written. The is subtly formatted in adobe Photoshop. It is present in PSD format and the download link is in the below.
#25

– Multiple Envelope On Floor Mockup
Multiple envelope shows on a floor mockup featured with 9 different color envelope. The envelope is placed on the floor with two scissors, a black pen and a steel scale. It has the dimension of 6000×4000 pixels with 300 dpi (Dot Per inch). You can change the every part of the envelope and cards with the help of adobe Photoshop.
#26

– Two Envelope On transparent Background Mockup
A small set of two post card made for both the personal and commercial use. Both the envelope is of light brown color with the different color at the top (folded paper). Your design should be placed at the middle of the envelope. This high quality mockup obtained 3500 x 2300 pixels resolution for the commercial licence and  600 x 394 pixels resolution for the personal licence.
#27 – Christmas Card And Envelope On Wooden Table Mockup
A free sample of christmas mockup showing envelope and letterhead. These items are on the wooden table made with thin white paper. Its border is of simple design, your logo and other features are on the front. You can write a letter to santa regarding gifts, showing gratitude etc. In the letter, images of santa and snowman are inserted in the bottom.
#28

– Small Brown Greeting Card Template
#29

– Elegant Deep Blue Color Envelope Mockup
#30

– Black Envelope and White Creative Card Template Mockup
#31

– Blank Business Envelope Mockup PSD
#32

– Pocket Invitation Card Envelope Template
#33

– Wedding Envelope And Card Template
This mockup shows wedding card and envelope. The card and the envelope is on the rustic wooden table. The wedding card shows the bride and bridegroom name on the front with the wedding date, place etc. This mockup is present in 16 PSD file format with 15 background texture. It is measuring 4000×3000 pixels at 150 dpi and can be modifed in the Adobe Photoshop. If you want to download this template, click in the link below.
#34

– Blank Business Card Template
#35

– Stamp Print Post Card Envelope Mockup
Stamp Print post card envelope is a common use for commercial and personal purposes. This type of envelope has been utilized from long time. It's a simple white thin paper on which stamp is stick on it and mention the person name, event whom you want to post. Its measurment is 3.75 x 6.5 inches.
#36

– Colorful Floral Print Envelope Template
#37

– Slim Free Envelope Mockup Design
#38

– Customizable Free Envelope Mockup Template Design In Corporate Scene
#39

– Postcard With Envelope Mockup
#40

– Photorealistic White Free Envelope Mockup/ DL