13+ Delicious Cheese Mockup PSD Templates | FREE & Premium: Filming a commercial for your cheese brand can get you through a long hectic process of work. We can understand the situation you go through in your head if the reaction is invisible. The responsibility when it is upon you, it becomes next to impossible for the same individual to plan an advertisement banner for their cheese brand. Framing an advertisement for the cheese brand is not as easy as it seems. To stand out from the competitors and offer something new to the customers, it requires long hours of dedication and input. But time doesn't allow people to frame it their own, so they hire some professional designer for it. Today, professional designers charge quite an amount of money. Therefore, it does nothing but adds up more liability. But what if we tell you there is another way out, on opting which you can save up your fund and equally make a good advertisement banner for your cheese brand in a few minutes.
Yes, you heard it exactly right; it is possible to craft a design for your cheese brand in a few minutes. You no longer have to remain in the chair for hours and hours and invest your effort and time in designing. With these mockup designs, you can build whatever design of your cheese brand you want. Neither do you need to invest a lump sum nor take the stress to your nerves? Therefore, without spilling any more time, we would like to come to the point. The digital way out of this issue we were talking of is the cheese mockup. The cheese mockup is the Digital tool you can use to create an advertisement design. These mockups are a pre-structured designer in a format created by some professional designers to help people like you struggling to find the accurate design to display their brand.
Therefore, when in such a situation of a dearth of time and out of Ideas, you can any time opt for the cheese mockups. We can make sure that they will never disappoint you in any way. But since we were here on our website, we can assume that you must believe in such a situation and want to get out through it. So without delaying any further, quickly get your hands on his mockup designs, we have on our website and use them to find the appropriate style to symbolize your brand.
Also, Check
UNLIMITED DOWNLOADS: 500,000+ Product Mockups & Design Assets
_______________________________________________________________________
Mockupden Exclusive Free Cheese mockup PSD Files for our Visitors:

Updated New Inclusion on 15/1/2021
#1 Top view of notebook with pen and variety of Cheese Mockup PSD
#2

Yogurt & Cottage Cheese Mockup Set
#3 Promotion banner with realistic potato chips and piece of cheese Free Vector
#4 Cream Cheese Packaging
#5 Top view of mock-up assortment of locally grown cheese with grapes Free Psd
#6

Cheese Mockup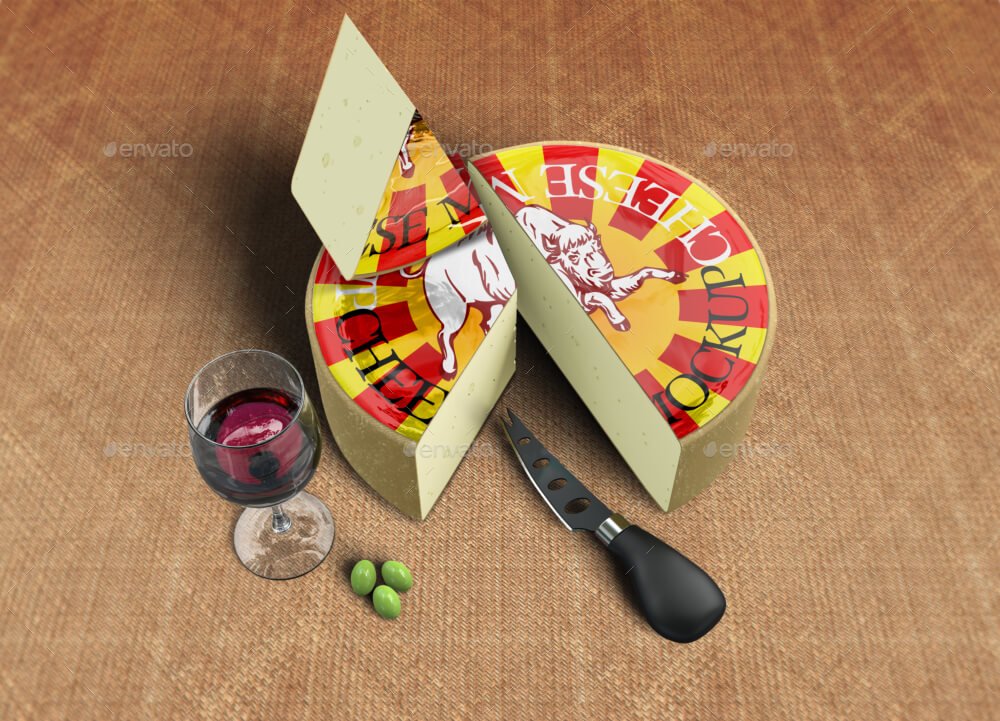 #7 Flat lay of assortment of locally grown cheese Free Psd
#8

Cottage Cheese Plastic Tub Mockup
#9 Top view of assortment of locally grown cheese mock-up Free Psd
#10 Cheese and wine circle shape Free Psd
#11 Top view of notepad with assortment of locally grown cheese mock-up Free Psd
#12 Top view of locally grown cheese with frame mock-up Free Psd
#13 Flat lay of notepad with cheese Free Psd
#14 Top view of notepad with cheese and walnuts Free Psd