Towel Mockup | 30+ Most Creative Towel PSD and Vector Templates – When it comes to drying or wiping our body or a surface there is almost no better alternative than Towel. There are different kinds of towel which are being used in a household like Kitchen towel, bath towel, hand towel etc. They vary in size though the shape remains almost the same i.e rectangular. Towels are basically made of absorbent fabric but you would also find paper towels that are being used in commercial or office bathrooms and also in some households for cleaning and drying tasks. Well, if you are a designer working on household product design or exclusively on towel design, then take a look at these 30+ most creative Towel PSD and vector templates.
These PSD templates present different presentation perspectives which will hopefully cover all your presentation needs. We have also listed different varieties of designs for both fabric and paper towel that you have sufficient alternatives to choose from. Pick the design template you think will best fit for your project, use the smart layers to edit necessary design elements and present your creative design project in front of your client to awe them.
Also, Check – 
UNLIMITED DOWNLOADS: 500,000+ Product Mockups & Design Assets
We also customize mockups at Fiverr. If you want to get your designs customized by us, feel free to contact us at Fiverr.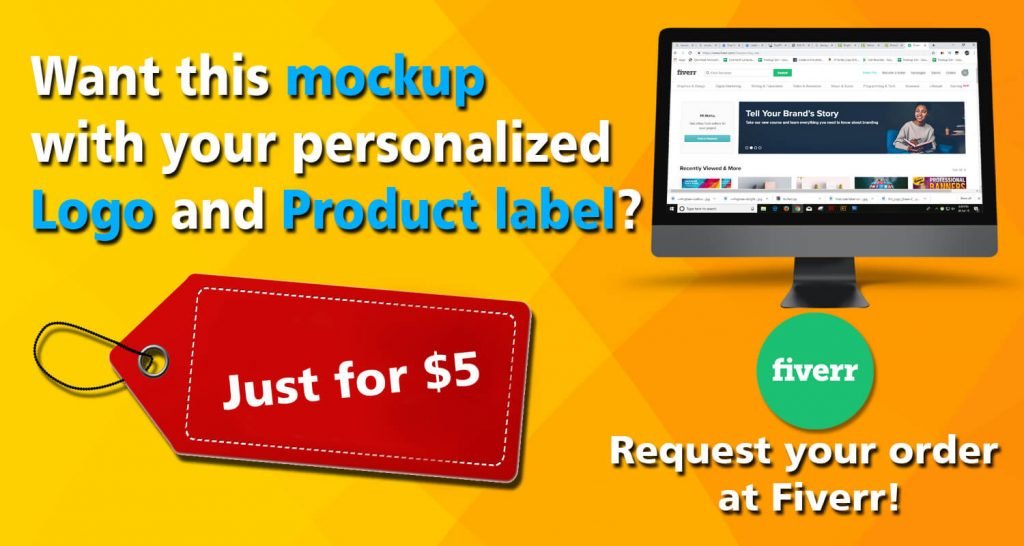 _______________________________________________________________________
Mockupden Exclusive Free Towel Mockup PSD Files for our Visitors:

Updated New Inclusion on 14/07/2020
Free Paper Towel Mockup PSD Template
Free Hanging Hand Towel Mockup PSD Template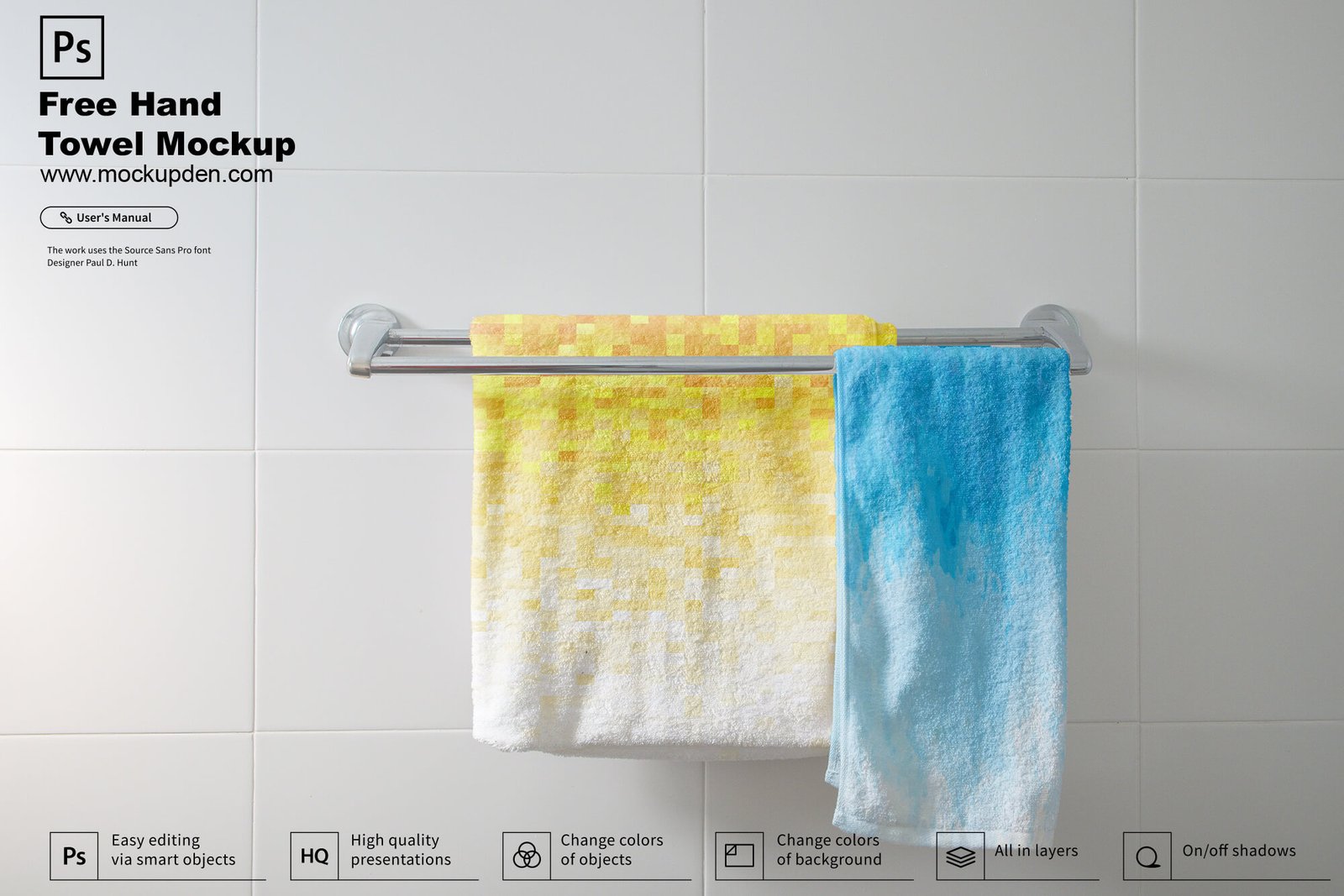 Free Hand Towel Mockup PSD Template
Free Tea Towel Mockup PSD Template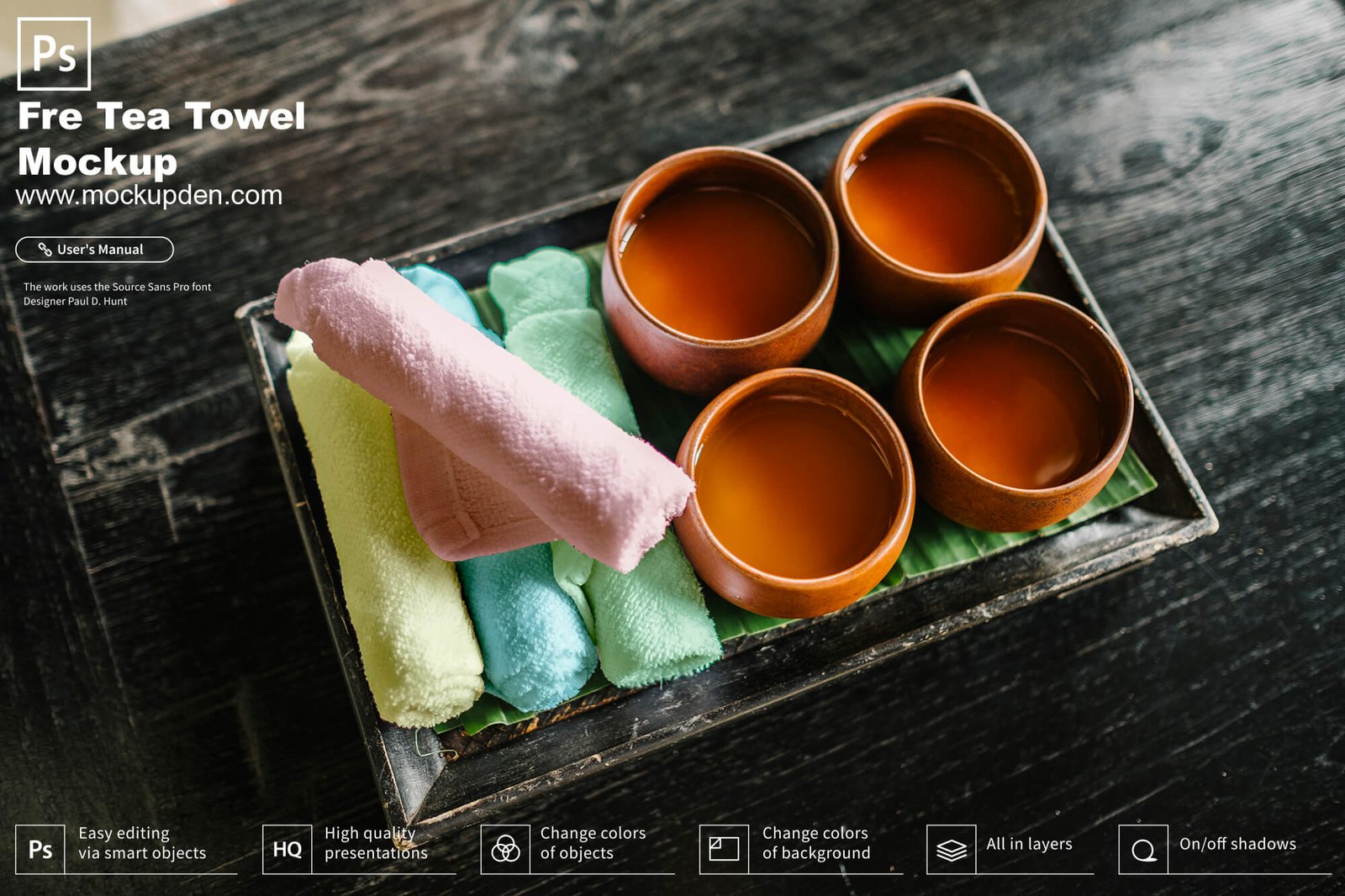 Free Beach Towel Mockup PSD Template
#01 – Three White Spa Towel With Pink Orchid
In this first template we have showcased a white color Spa towel mockup design with blurred pink color orchid present in the background. This is a free mockup with three white color towel are stacked on a white floor which can be easily changed if you want and moreover, this towel fits best for any salon or parlor.
#02 – Hanging Bathroom Towel With Nice Background
This is a deep grey color isometric design bathroom towel on a transparent background. It's a premium quality towel hanged on a round hanging bar which features chess box design background representing transparency with shadow and organized layered that also features to change the background layer and more than this, you can also add your own graphic to this mockup easily using option that has been enabled on this mockup set.
#03 – White Towel PSD on White Background
#04 – Big Sized Flower Printed Towel Mockup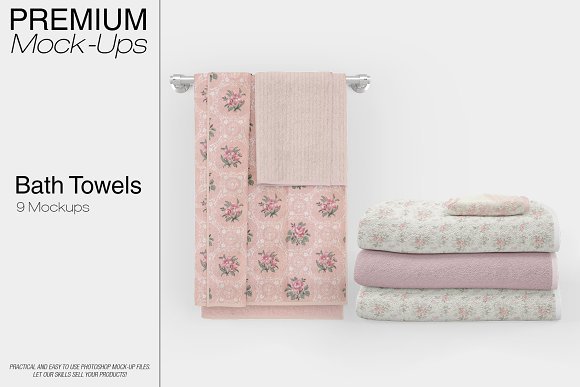 #05 – Beach Background Towel PSD Template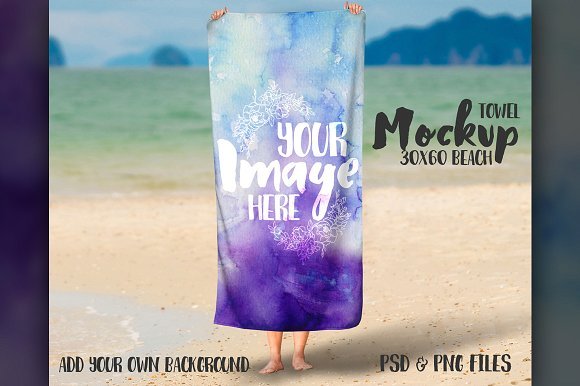 #06 – Towel Mockup On Beach Sand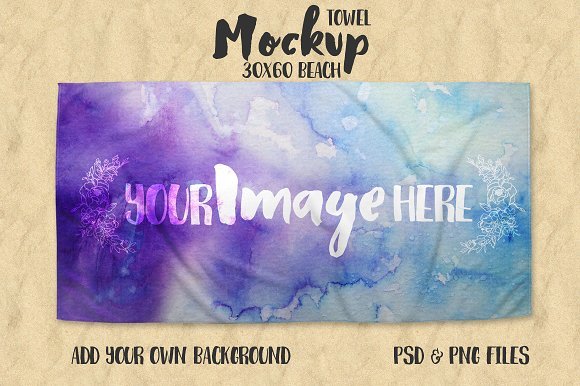 #07 – Kitchen Towel & Tablecloth With Dinner set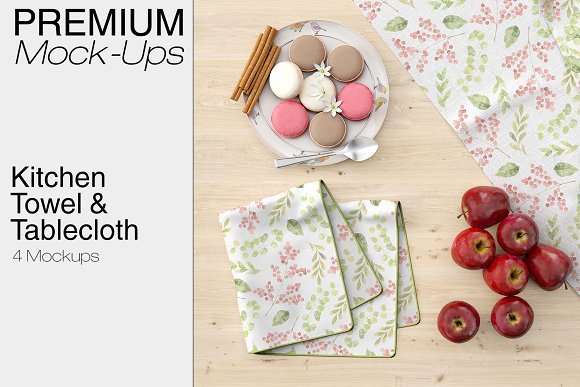 #08 – Rolled Up Clean Poolside Towel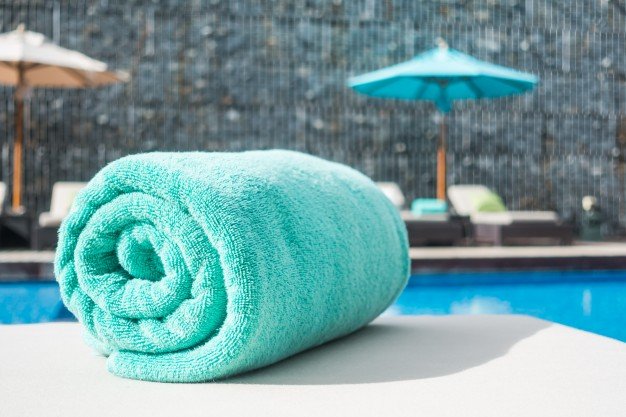 #09 – Bath Towel On Table With Changeable Background
#10 – White Towel Set For Bathroom
#11 – Realistic effect Bath Towels Mockup
#12 – Light Wood Background Denny's Towel PSD
#13 – Free Vector Different Colour Folded Towels
#14 – Five Set Of Bath Towels Mockup
#15 – Gym Towel PSD Design Template With Protein Shake Bottle
#16 – Small And Big Size Printed Towel PSD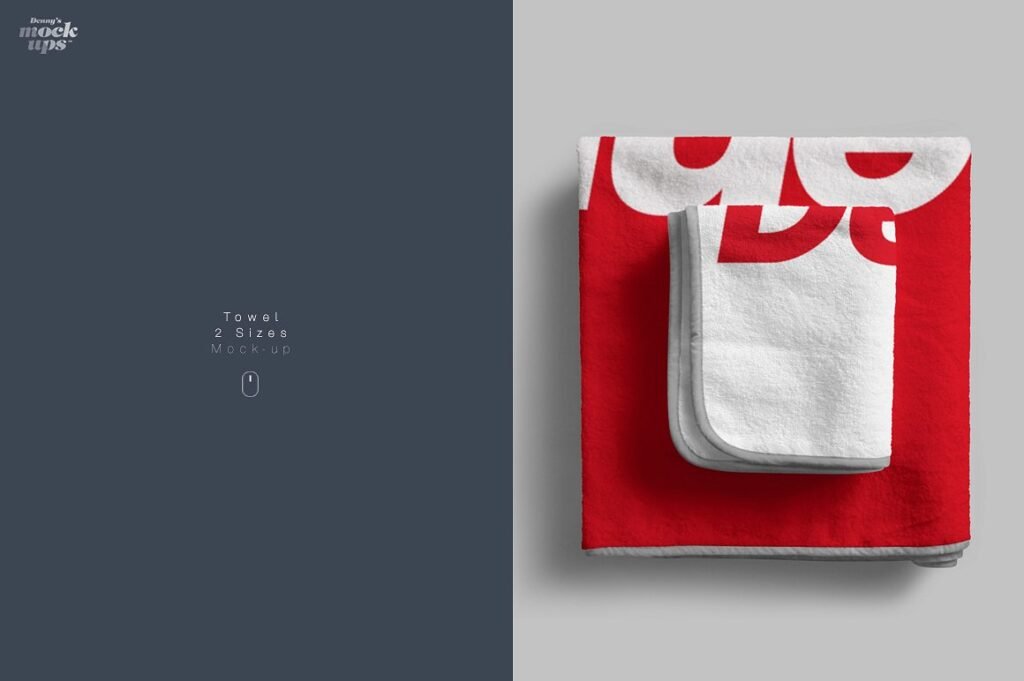 #17 – Creatsy Modern Bathroom Towel PSD
#18 – Free Attractive Hand Towel Design template in PSD Format
#19 – Free Three Piece Towel PSD
#20 – Dotted Print Towel Bundle Mockup
#21 – Complete Beach Towel Mock Ups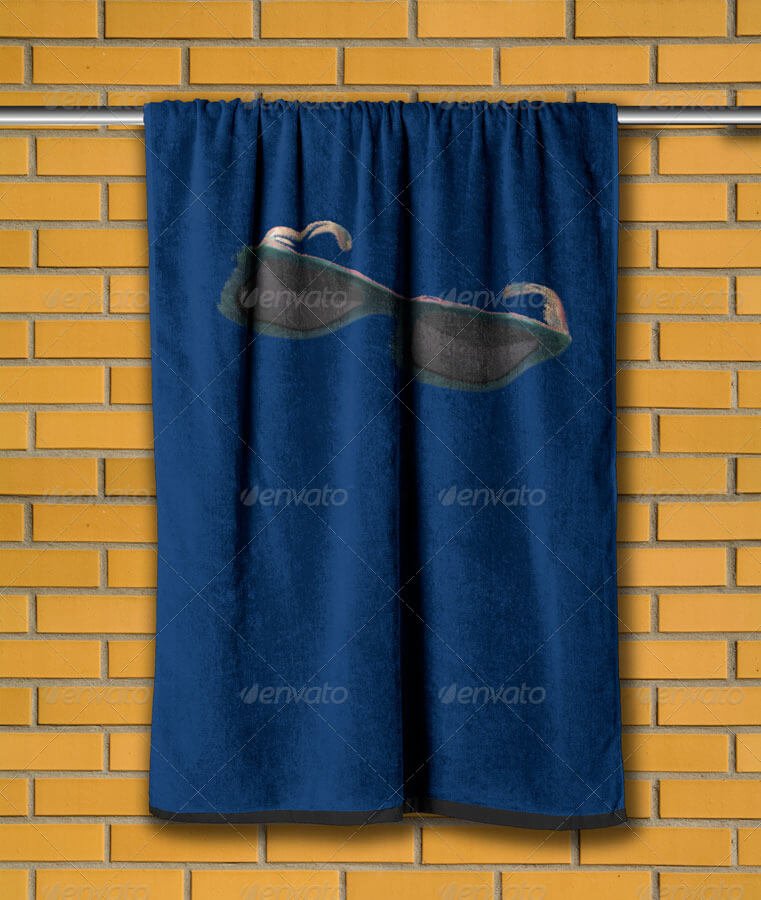 #22 – Abstract background White Towel PSD Design
#23 – Simple Orange Colour Bath Towel Mockup
#24 – Editable Beach Towel Mockup With A Girl
#25 – Towel Set With Slate
#26 – Towels In Grey Colour PSD
#27 –

Sunscreen Sunblock Tube Towel Mockup
#28 –

Flour Sack Towel Mockup
#29 –

Terry Towels Mockup
#30 –

Towel Mock-up