Tea Towel Mockup | 10+ Most Creative Tea Towel Design Presentation – A towel is a piece of fabric clothing utilized for drying or wiping off any wet body usually after bathing or showering through rubbing. Towels are used for different work such as bath towels, hand towels, beach towels, kitchen towels, etc. Paper towels, tissue paper is often used for commercial purposes in hotels, restaurants, hospitals, office bathrooms, etc.
Also, Check – 
In order to assist you, we have selected the top 10 best tea towel mockup templates for your presentation and to create an impact on the potential clients to get a positive response. You can grab your favorite towel design from here and if required, then you can also personalize the designs by putting it on Adobe Photoshop. Either, if you want that we symbolize this design as per your wish, then you can contact us at Fiverr by tapping on the banner below.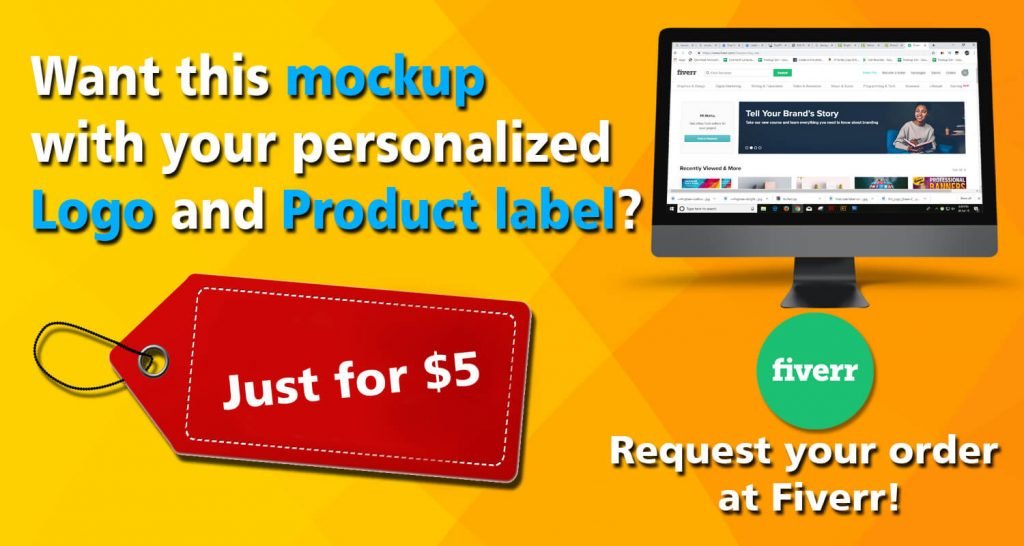 UNLIMITED DOWNLOADS: 500,000+ Product Mockups & Design Assets
_______________________________________________________________________
#1.

Tea Towel On Rustic Background Mockup
Showing a tea towel in a rusting cupboard background for brand awareness. A folded white towel is hanged on the cupboard with some plant in the pot. Your branding will be displayed in the middle of the white towel. This file is high-resolution in JPGE format in 10.61 MB size at 300 dpi. This mockup can be smartly customized in Adobe Photoshop.
#2.

Fruits On Tea Table PSD Template
Thinking about fitness and health, this mockup will help you to make a presentation regarding the topic. A towel is displaying which is placed in a white marble with cutting cuff. The towel body is gray in color-separated by some simple and dotted light yellow line. A bowl of black grapes, strawberry and some fruits are also felt on the towel and floor. The file is available in the JPG format with a dimension of 6000 x 4000 pixels at the optimization of 300 dpi.
#3.

Icons Printed Seamless Pattern Towel Mockup
Icons printed tea towels are presented in this mockup template used for different works. The towel is made like hand-drawn design which can be used for different industries like posters, calendars, art print, packaging, textile, fabric, etc. The design like olive oil bottle, pesto bottle, spoon, pot, are drawn on the towel. This is a vector file, so it can change whatever your requirement will be for the presentation.
#4.

Red Tea Towel Mockup Design
#5.

Sketch Printed Tea Towel Mockup Design
This sketch printed mockup featured 5 towels of different images placed on the rustic wood and white marble background. The first two towels have a chicken image on it, the third towel contains a wooden spoon, whisk, rolling pin, silverware. A cow, pig, sheep, and two hens are printed on the third table and the last towel is printed with a very beautiful octopus. The file can be attainable in JPG, PNG, PSD format for easy customization in the adobe Photoshop and place your brand name anywhere on the towel. The resolution of this mockup is 3000 x 2000 pixels optimized at 300 dpi made in the size of 154.93 MB. 
#6.

Pomegranate On Tea Towel Mockup Design
This styled mockup is so clean and features for a splendid farmhouse. The tea towel is white in color made with the green box for stunning looks. Displaying a pomegranate fruit which is placed on a tea towel on top of a wooden table. The file is obtainable in JPG format with a dimension of 3648 x 5472 pixels in 17.74 MB size. 
#7.

Plants Printed Tea Towel Mockup
This is a photo-realistic mockup template made for the enhancement of your social media accounts. It can be used by entrepreneurs, designers, bloggers, web developers, freelancers, e-commerce store owners, social media and marketing managers.  The tea towel is printed with some beautiful plant which differ in shapes and sizes. You can place your own image and change the color, texture, background, etc. The file size is 143.57 MB present in JPG format.
#8.

Three Color Rounded Corner Towel Mockup
The rounded corner hand towel is designed to showcase your logo and get a positive response from clients. Displaying three tea towels placed on one above others with different color combination. Your brand name, website address, contact information will be display on the top right of the towel. The towels are in green and brown colors made with the identical colors of the border, while the white towel is made with a green border. The file is attainable in 3 PSD format with a resolution of 3500(w) × 2300(h) pixels at 300 dpi. You can also change the color of the towel border, shadows, effects and the background with the assistance of adobe Photoshop.
#9.

Tea Towel On Wooden Board Mockup
If you want to impress your customers, then this tea towel mockup will help you to achieve the target by creating an amazing presentation. A towel is placed on the wooden cutting board in natural light for grabbing attention. The towel is made with fine fabric that comes in gray color and white Cluff. The dimension of this JPG file is 4298 x 2865 pixels at 300 dpi.
#10.

Pasteries Cup And Towel Mockup
This tea towel will be perfect for the brand awareness of any type of food company. Displaying a cupcake and tea towel on the white marble floor. The file is made with a dimension of 4000 x 6000 pixels in the landscape format and can be used for both personal and commercial purposes.