Playing Cards Mockup Free 36+ Diversified PSD, Vector design Template: There are so many people who just love to play cards. You would not find a single casino in the world without card games and the variety of games it offers with unique characteristics makes the card even more enticing to try your hands on. The popularity of card games even bought the introduction of an online gaming presence where you can play with other human opponents. There are plenty of tournament of card games online and offline with a hefty amount of prize money. Well, for the presentation of casino or online portal advertisement or branding, Playing card mockups are irreplaceable and they are the ultimate design equipment you can use to test your campaign before you finalize the final design.
To help you our with your Playing Cards branding or advertisement design campaign we have listed 30+ diversified Playing Cards Mockup Free design template which you can take help of to give your design idea a new dimension. Listed mockups are free with the highest possible resolution for a design template with diversified presentation scenarios and background. These mockups could be easily suitable for Casino branding or advertisement, for illustration, for background use, and also for presentation. Use the alternative design template to blend with your own design idea to check the outcome before finalizing the design template.
Also, Check
UNLIMITED DOWNLOADS: 500,000+ Product Mockups & Design Assets
You can get your mockup customized by us at Fiverr.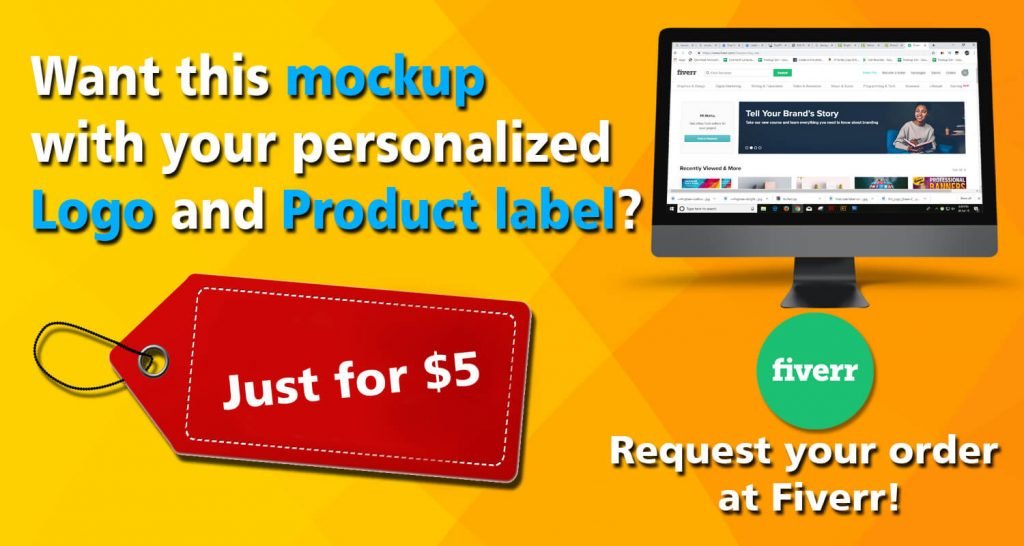 _______________________________________________________________________
Mockupden Exclusive Free Playing Cards Mockup PSD Files for our Visitors:

Updated New Inclusion on 16/11/2021
Free Playing Cards Mockup PSD Template
Free Falling Playing Cards Mockup PSD Template: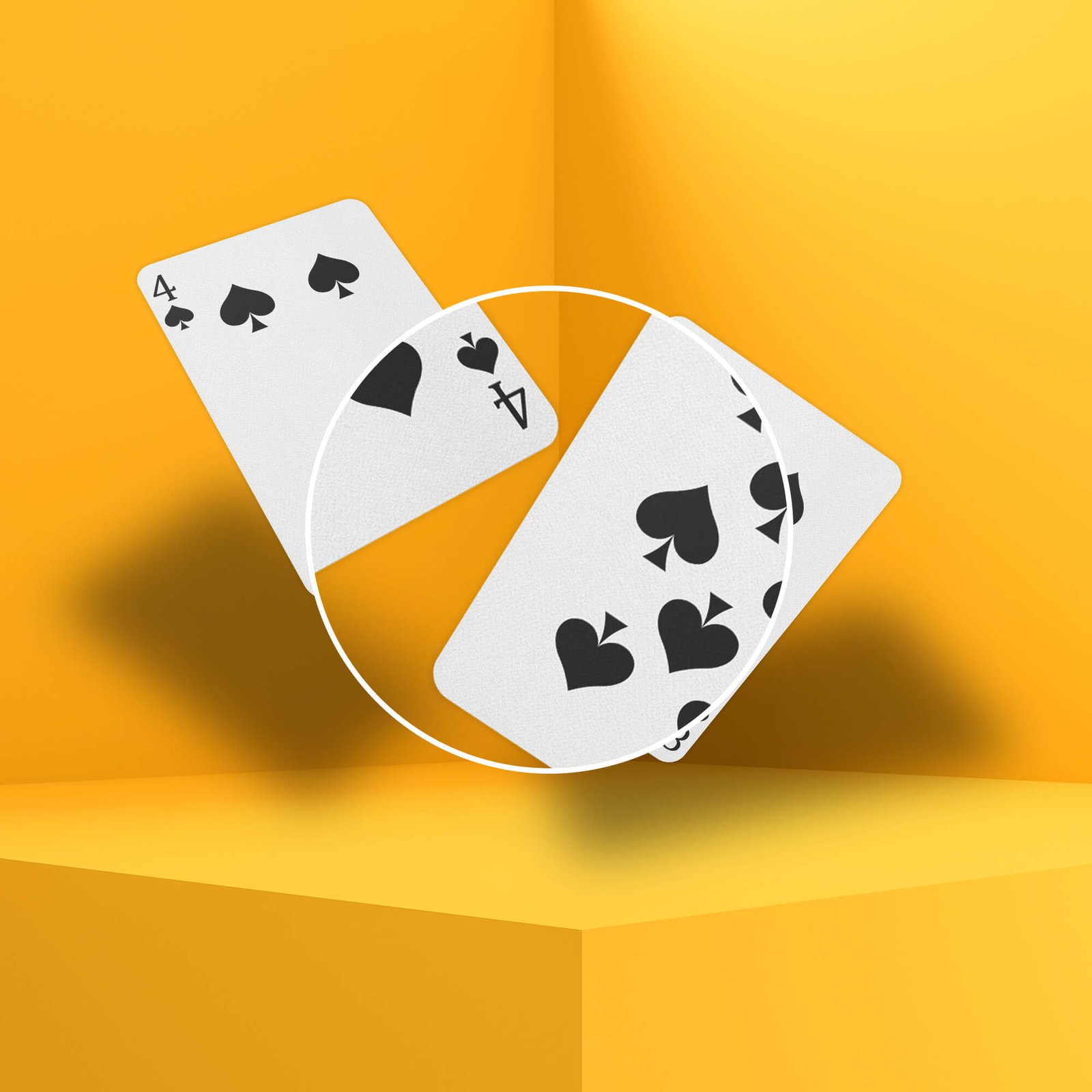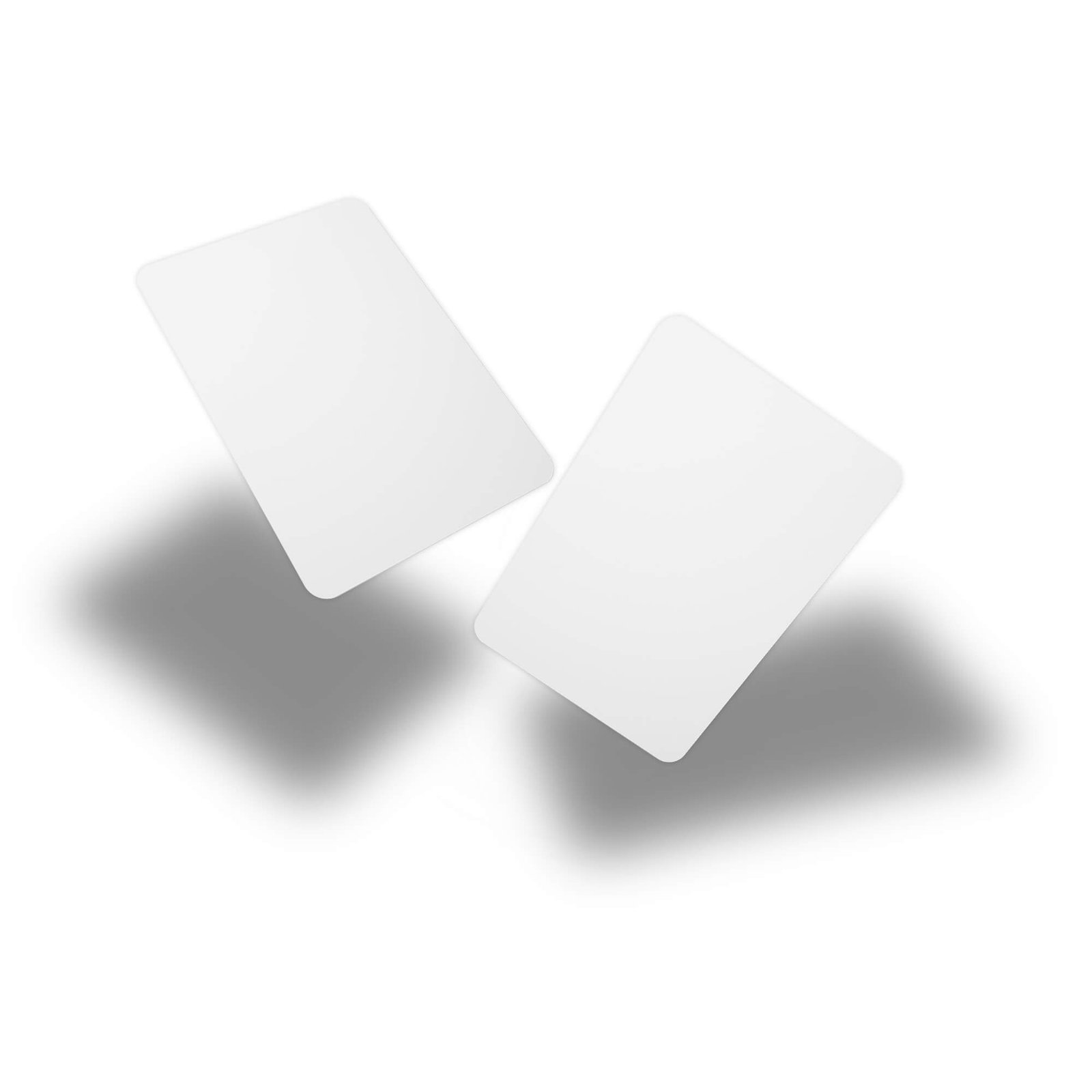 Free Playing Card Box Mockup PSD Template:
#1.

Playing Card And Casino Chips Stack Photo Illustration

#2.

Playing Table On Green Table with Playing Cards Mockup Free

This top view clean and beautiful mockup showcasing 2 aces on a green casino table background with couple of dice and playing chips on it. Perfect design template that could be used in any casino advertisement campaign.
#3.

Vector File Illustration Of Playing Card Mockup

#4.

Black Background Playing Card Illustration With Ludo Dice Beside

#5.

Free Casino Four Card Illustration

#6.

Playing Cards Mockup Free On Red Table With Black Background

#7.

Vector File Illustration Of Playing Card With Heart Shape Background

#8.

Poker Chips And PLaying Card Mockup Illustration

#9.

Player With Card On Hand Free Photo

#10.

Ace Playing Card Vector File Illustration

#11.

Sketch Of A Joker Card Illustration
#12.

Joker Print Playing Card Vector File Illustration

#13.

Playing Cards Mockup Free With Three Different Set of Casino Chips

#14.

Black Playing Card And Poker Chips Illustration

#15.

Model With Playing Card On Hand Free Photo

#16.

Simple Poker Chips And Card Illustration

#17.

Four Playing Card Illustration

#18.

Half Cut photo of Business Man With Playing Card

#19.

Crop Hand With Playing Card On Hand

#20.

Light Blue background Playing Card Mockup

#21.

Playing Card On Sap Green Background Premium Photo

#22.

Playing Card Illustration With Red Realistic Background

#23.

Playing Card Scattered On Ground And On Hand

#24.

Magician With Playing Card Illustration

#25.

Boy With Playing Card On Green Table

#26.

3D Playing Card Illustration

#27.

Pokers Card Vector File Illustration

#28.

Four Old Playing Card Illustration

#29.

Blackjack Playing Card With Dice On It

#30.

Three Playing Card Green Background

#31.

Backside of Playing Cards
#32.

Playing Cards Game Asset
#33.

Playing Cards Mock-Up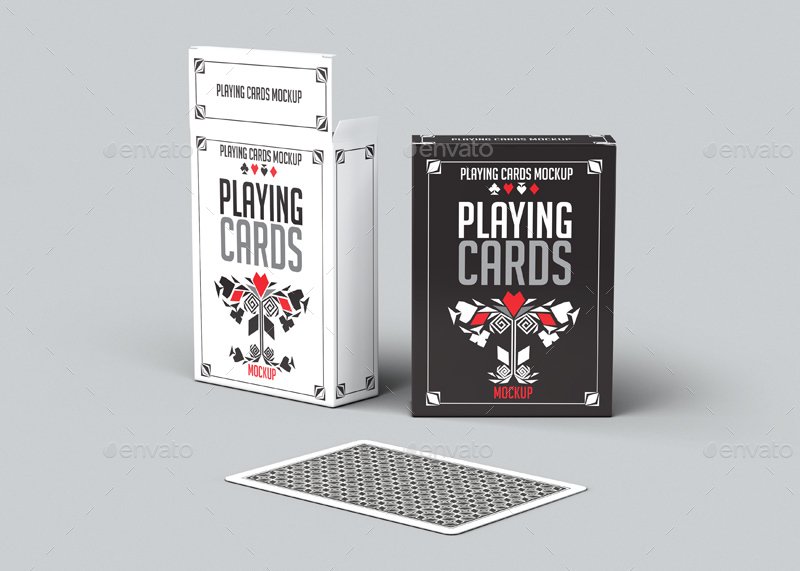 #34.

Playing Cards Mock-up V2
#35.

Playing Cards Mock-Up
#36.

Playing Card Mock-up