25+ Stunning MacBook Mockup for Astounding Presentation (2020 New Design Templates)– A MacBook is a laptop manufactured by the popular apple brand. The other product which is marketed and manufactured by apple are iPad, iMac, iPhone, air pods, watch series, etc. To complete a MacBook screen to display, a keyboard to type and touching pad for pointing along with the software is required as a primary tool. Sometimes external mouse, keyboard, speakers, printer are also used. You can use this mockup for the app presentation, website presentation, UI design, theme designing, etc. Download any of the mockups you like in a single click and improve your artwork through smart objects.
Also, Check – 
We have a collection of the best premium MacBook mockup which are fully customizable i.e. you can change the color, word format, background, images, and others with the help of Adobe photoshop. If you feel any difficulties in customization you can freely contact us at Fiverr.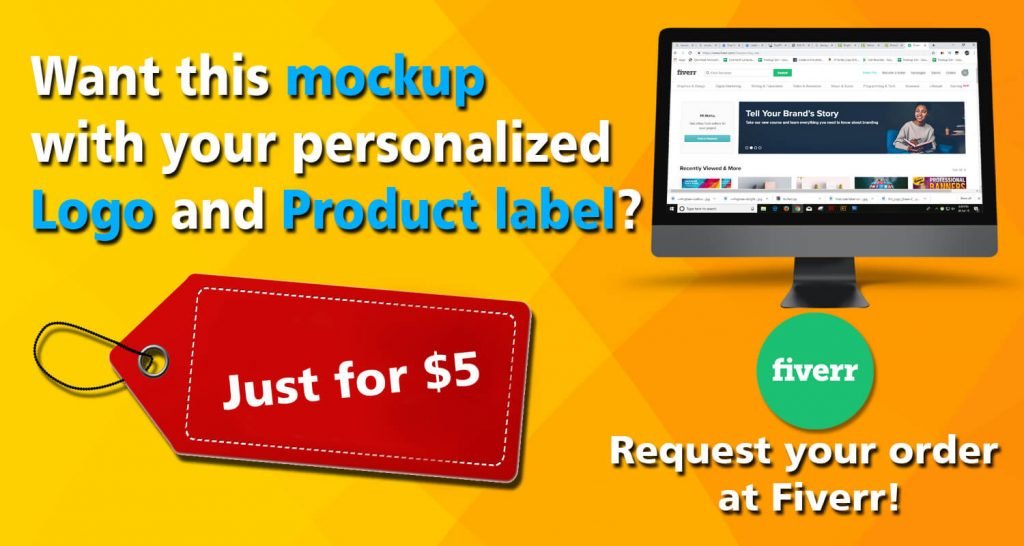 UNLIMITED DOWNLOADS: 500,000+ Product Mockups & Design Assets
_______________________________________________________________________
Mockupden Exclusive Free MacBook Mockup PSD Files for our Visitors:

Updated New Inclusion on 26/08/2020
Free Desk Macbook Mockup PSD Template
#1. 

Lofty Style Macbook Mockup
To showcase your design in the most realistic manner, this lofty Macbook mockup fits best for you. It features a Macbook and iPhone devices in a black and white display for a unique appearance for the presentation. The Macbook is open showing a website on the screen made in black keyboard and screen tag with gray palm rest assembly placed on the screen. The other things which are on the table are a tree pot, a small statue and an iPhone. The mockup contains 11 PSD files for your presentation to select from to get a positive response from your customers. For customization, just click on the download button and import in adobe Photoshop of the minimum version of CS4 or Higher made with the dimension of 7261 x 4843 pixels at the optimization of 240 dpi. 
#2.

Macbook Scene Creator Mockup
This is a neat and clean mockup featuring a Macbook, iPad and 2 iPhone X to show your introduction in an elegant way. It can be used for the app presentation, website presentation and UI designing comes with the 12 PSD files, 11 shadow overlay options, and 6 basic colors to impress your clients. You can change the color and choose an image or use your own image according to the presentation requirement in adobe Photoshop. The file created in the PSD, JPG formats with a dimension of 4000 x 2666 pixels in 598.49 MB size.  
#3.

 Flexible Stationary Macbook Mockup Template
An amazing stationery mockup template to present your design which comes with all the essential elements. The mockup is displaying a Macbook & iPhone, A4 Paper, envelope, business card, memo book, CD cover, pencils, and paper clips with all the modification power in your hand. Simply drag and drop any item into scene creator, move, rotate and scale them as you seek with the assistance via smart object. It contains 4 PSD White and  4 PSD Black file with replaceable background, reflection, and shadow. This file is available in both the PSD and PDF format ensured with the dimension of 4000 x 2800 pixels at 300 dpi. 
#4.

 A Man Typing on MacBook Mockup
A man typing on his MacBook pro at the office table displaying from the top view in the effects like sun flare, vignette, noise, etc is the scene of this amazing mockup. A MacBook, iPhone, a cup of coffee, plant and sellotape are placed on the table. The file contains 4 PSD powerful organized layers with 10 color correction effects and a reflection on the surrounding effect for utilization. This mockup is based on the real photos made with the resolution of 6000 x 4000 pixels in JPG, PSD, and PDF formats. You can improve the color, background, pictures, etc. via smart objects.
#5.

 MacBook Mockup
To display your project in a magnificent way, this mockup template will work best for you. Displaying 3 excellent open MacBook placed vertically on the white background. The MacBooks designs come in different colors and sizes available in PSD format to showcase your work in style. The resolution of this layered mockup is 3000 x 2000 pixels at 300 dpi in 105.16 MB size and can subtly be edited in the adobe photoshop. 
#6.

Complete Package MacBook PSD Template
This is a complete package of an excellent workspace mockup to show a presentation to your customers. A MacBook, mouse, pen and some books are placed on the table along with a plant on the left side and a chair on the front in a living room. The entire scene can be used for web design, theme design, and UI design. The MacBook is displaying a website on the monitor with a black colored keyboard, plastic care, and white color touch bar. In this mockup, you will discover 5 PSD files that you can superimpose your image on Imac and MacBook. The resolution of this mockup is 5000 x 3333 pixels in 491.46 MB sizes.
#7.

 21 PSD Scene Macbook Pro Template
If you are a business owner or designer and you want to impress your client, this photorealistic mockup template will definitely do a trick. A man is typing in MacBook kept on his thigh in one image and a woman is typing in MacBook kept on the table in another are displaying in this mockup. In the archive, you will find 21 Unique mockups MacBook Pro with different perspectives & close-ups. It is a high-resolution mockup build in the dimension of 5000 x 3333 pixels at 240 dpi and can be customized adobe photoshop.
#8.

Macbook Kept Infront Of Shutter PSD Template
#9.

Macbook On Table With Notepad Beside Template
#10.

Clean Macbook Template Scene With Lamp Beside
#11.

Diagonal View Of Laptop Mockup
#12.

Multiple PSD Scene Of Macbook Pro
#13.

Man Working On Macbook PSD Design
#14.

Clean White Macbook Mockup Scene
#15.

Macbook Air Mockup In 5 Different Scenes
#16.

Entertaining Wallpaper Set Macbook And Mobile Template
#17.

Soft Color Macbook Mockup
#18.

Smart Macbook Mockup And Mobile Template Design
#19.

Free Macbook Pro Mockup With Workplace Scene
#20.

Two Macbook On Table Mockup
#21.

Smart Design Two Macbook Mockup Pro Template
#22.

Attractive Light Blue Color Macbook Mockup With 7 Scenes
#23.

16 PSD File Macbook Mockup Pro Design
#24.

Galaxy Wallpaper Set Macbook PSD Design
#25.

Macbook Pro Template With Blurred Background
#26.

Macbook On A Work Table With Lamp Beside
#27.

Macbook With Coffee Cup And Phone Beside Mockup