Free ID Card Mockup | 20+ Best Identity Card Holder PSD Templates: An identity card is the piece of personal document which is used for proving identification. It is often used as in standard credit card size made of hard paper and covered with lamination for protection. There are different types of identity cards which basically belong to two major categories; Formal identity card and informal identity card. Identity cards issued by the government in most cases compulsory but some could be non-compulsory as well and they are considered as the formal ID card. Whereas ID cards issued by the private body like companies issue ID cards for their employees, Schools issue id cards for their students are considered as an informal identity card.
Depending on the type of identity card may have some different specific information but in general, they all carry the basic information like name of the person, designation, a unique card or identity number, A photo, etc.
As a designer, you may have to come across a project which has a specific demand for either formal or informal identity card types. If you process a good amount of dummy identity card design template, you can showcase or present your design idea from many different perspectives. So having more than one mockup template in your arsenal will always help you to provide backup design ideas to your client so if not one the other may impress them. This is why we suggest our readers to take a look at these creative 20+ Free ID Card Mockup PSD template and add them in their portfolio.
Basic features of Identity card mockup templates
We always make sure to add a template in our compilation that they possess the customization feature that anyone can modify these files for their personal or commercial use depending on the template license agreement. This particular compilation is populated with PSD templates that have several named smart objects for layer-specific customization. If you have the basic PSD operation knowledge you can easily make any changes in any design element or you can always count us as your designer. Find all our design offers at Fiverr.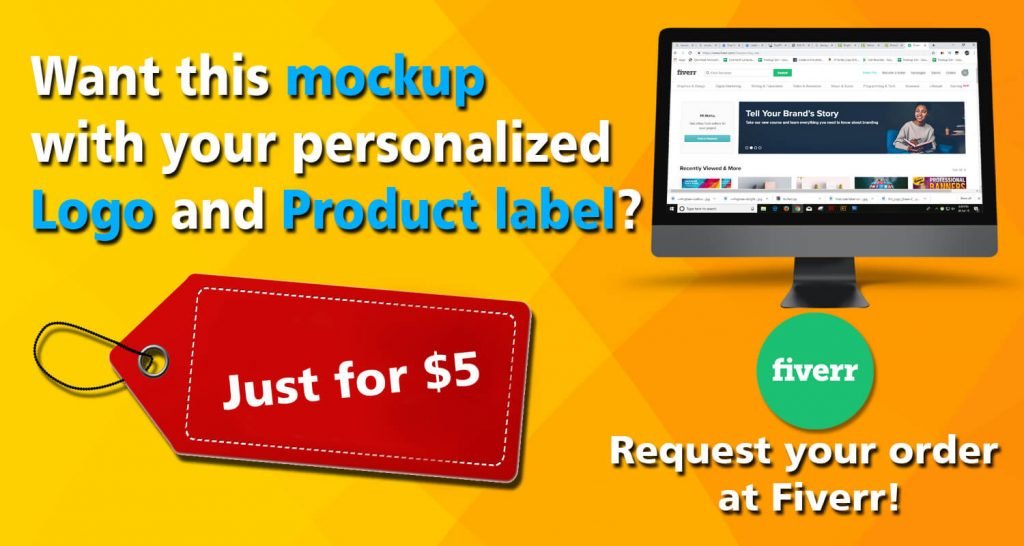 UNLIMITED DOWNLOADS: 500,000+ Product Mockups & Design Assets
Mockupden Exclusive Free ID Card Mockup PSD Files for our Visitors:

Updated New Inclusion on 07/04/2021
Free ID Card Mockup PSD Template
Free Office ID Card Mockup PSD Template
Free ID Card Mockup On an Office Table PSD Template
Free Card Holder Mockup PSD Template:
#1 ID Card With Holder Mockup PSD
A photorealistic classic freebie is the first up in our compilation. This creative design template showcases a free PSD identity card holder template with multiple smart editable layers for effortless customization. This close-up scene is displaying an ID card holder with an ID card inside along with a holding strip attached on the top of the ID card. Matching ID card color with the holding strip displays the perfect combination. But not necessarily you have to use the same color combination. If you wish to change the ID design inside and test other color combination then it would definitely be a prudent act to test that with ID strip as well.
After inserting the new design test the compatibility with the identity card cover and ID strip. If needed change the cover color to something deep other than default plastic off white color. Do not hesitate to change the strip color as well to see the altered effect.
#2 2 PSD Identity Card Mockup
This creative design pack offers two different ID card PSD template. Both have the same design structure. Design is creative featuring a curvy line effect on the edges in two different colors. A small circle is placed on the top middle of the identity card for designated position inclusion of the ID cardholder. Just below that a small passport size photo placement area is designated for photo identity.
The mockup template has two different working areas which will give you the opportunity to insert two different designs and display diversify design styles in a single template window. Default yellow and blue colors are open for change along with all other design objects like texture, photo, font, etc. Id Card is populated with cardholder name, ID card number, issue date and address. Edit each filed and populated it with your own data. You can also add your own field into the text area such as employee number, batch or section details etc.
#3 Blank ID Card Mockup PSD
If you have an identity card design project and you would like to have a blank template that you can directly insert your design into it for the ready-made print-ready presentation then this template could be your escape. This id card design template is like an open book, completely black that you can do it whatever you want. Insert new design, apply any color, change the background, use it any different background scene, add texture, shadow, in short, do whatever you like.
#4 Blue Employee ID Card Design In vector Format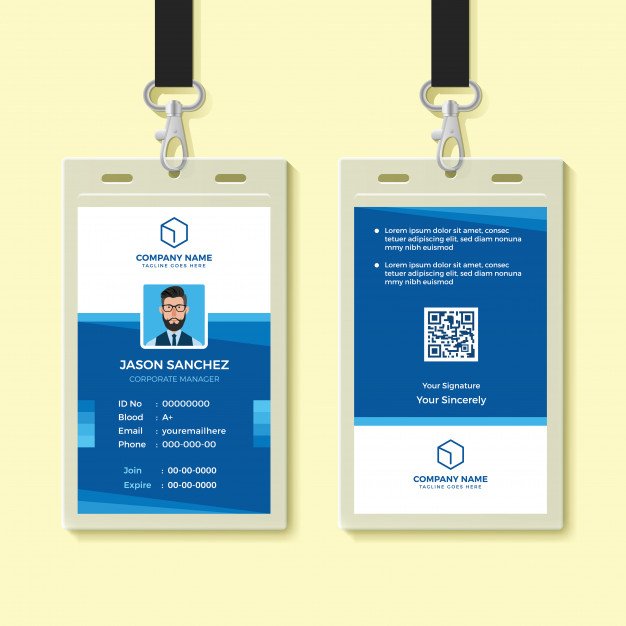 Design templates included in this list are predominantly PSD in nature but for some variation, we have added a creative vector design template in it. This design pack has two different presentations. One is showcasing the front side of an id card whereas the other one displaying the backside of a company id card. Sophisticated design with all regular id card labels is beautifully aligned in this Vector template.
The front part is populated with the company name and logo on the top middle portion of this rectangular id card. Just below the company logo, a passport size photograph could be affixed for photo verification. Name is followed by the photo id and it is written in beautiful bold font along with the designation of the cardholder. There are other important labels such as ID card no, Blood group, email address, issue and expiry date can also be visible. Change those data and populate them according to the cardholder's detail for a printout version of the final copy.
The unique feature of this vector template is the backside design where some details are printed in the form of special mention. Company QR code is also there for scan verification followed by the card holder signature at the bottom of the card.
#5 Modern Creative ID Card Design Mockup
#6 Lanyard Name Tag Badge Mockup
Famous Creative Market designer 'webandcat" has truly created a Lanyard name tag badge masterpiece. This creative brilliance will definitely amaze you with its graphic beauty and presentation style. 7 different closeup perspective of every element of this name tag badge has made this design template stand out from the rest. These closeups categorically display the characteristics and features of this product which you can utilize in your client's demonstration. You can use them in a slide show format and verbally convey your design idea beautifully to your clients.
PSD layer parts are beautifully segmented and you have the full control to play with every design element of this template. For example, the design has a red background and you can use any other color or color combination as per your choice. Added features like photorealistic effect, shadow and texture inclusion, changing the type and color of the card thread are also there. Just make sure after finalizing the design, you use high-quality paper to print the final design for a more prominent and effective presentation.
#7 Press ID Card Mockup PSD
Mohammad Rony shared with us a fantastic corporate ID card holder in Behance. This masterpiece is one of the most famous cardholder design templates on Behance with whopping 24,896 views and 1,146 likes. Helpful video instruction is also added to the main description that anyone with little to no Photoshop knowledge can easily customize this ID card Holder design template.
This cardholder design is simple featuring the card holder's name on it along with the designation. Basically, this card is built for news company and id card is issued to its reported but you can change it to any other format according to the company or business nature. There is sufficient black space in the cardholder template for any related information inclusion.
#8 Mockup Corporate Identity featuring Identity card holder mockup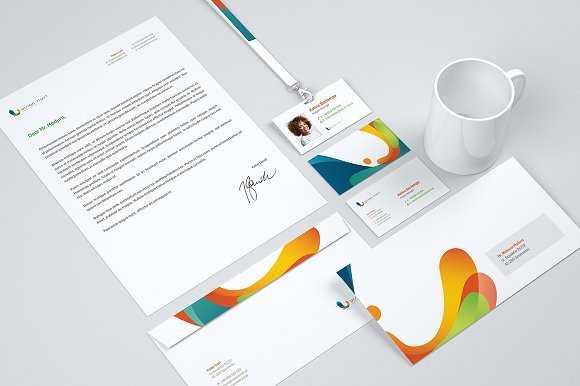 Branding helps a business to create goodwill in the market segment they are working. All the branding tools are considered as a strong marketing instrument and in this mockup scene, you will find all necessary stationery branding designs. The scene is populated with an A4 letter paper, an envelope and envelop cover, front and back cover business card, a coffee mug and our featured identity card holder mockup. This corporate identity mockup looks very sophisticated and can be a strong marketing instrument for establishing a company brand.
One thing can be noticed here, there are different color combination are used for each items and they all featured different design as well. So you get 5-6 different design idea in a single pack and you can opt in for any particular design style and use that in other items for a complete brand package. Needless to say all the listed items are kept in separate layers that you can get rid of any item you want or do the desired customization.
#9

Realistic ID Card Mockup PSD
#10 High-Quality Graphic ID Card mockup
Are you looking for a fluorescent-colored Identity card design template for your personal or commercial use? This can be very useful if you need something which has a closeup fluorescent view. This id card design template is created in Photoshop PSD with different named layers. The minimalist card is covered with a plastic card holder. Included details are very simple like card holder name and designation along with id number, that's it!
#11 Identification Card in a male Hand Mockup

A product presentation always looks more realistic whenever you use a human in it, even a part of the human body is enough to make the design look acceptable. This particular design template is featuring a human hand holding an id card template in his hand against different backgrounds. The added effect makes the design template stand out. There is always another hidden benefit. You can always think of a different style and it's like a complete alternative presentation idea.
Editing can be easy in this smart layer PSD template as all design elements are kept separately in different layers. Apart from a predefined color background this pack also has a PNG background so you can simply take the main design and put that into a completely different design scenario. Changing color combination, using any other background, adding or deleting any layers, including other scenes, adding texture and shadow everything can be done using layers.
#12 Green and White ID Card Mockup PSD
An identity card is a very important security document for a big company who has a large number of employees. Id card now has more than just names and designation printed on them. Company QR code, special notes, issued and expiry dates are very useful information to cross-check whether the card is genuine or fake.
This corporate identity card design template has a holding thread as well which comes in green complementing color. Insert company logo on top left corner of the id card. If you do not have any specific logo template, you can use company name as logo. Use middle portion to add card holder's picture and post designation. Identity card number, join and expiry date of the card could also be entered in the respective given fields.
#13 Photo Realistic ID Card Mockup PSD
#14 Smart Work ID Card Mockup PSD
#15 Kids ID Card Mockup PSD
#16 Branding scene featuring ID Card Mockup PSD
This branding scene could be one stop solution for all office stationery items presentation needs. Mockup scene is featuring an A4 paper, an envelope, two stack of business card, a letter head, a cup of tea and an id card holder. This standard stationery mockup has all the item listed on separate layer that you can get rid of any item you think might be a redundancy for your project. As this is a dedicated id card template post so we would definitely suggest our readers to at least customize the id card with related items like inserting your created design in the card template and make other necessary changes which are required for personalized branding.
#17 Id Badge Mockup PSD
#18 Red Hanger ID card Mockup PSD.PNG
#19 Editable Hanging ID Card Mockup PSD
#20 Photoshop Design ID Card Mockup PSD.PNG
#21 Green Editable ID Card PSD Mockup
#22 Smart Plastic Cover ID Card Mockup