37+ Embroidered Logo Mockup For Personalized Branding PSD Templates: Presenting your logo on a fabric platform looks creative and out of the box. You might be wanting to create a new look in your logo design, to do so, download the embroidered logo mockup. Provided are the soft fabric with embossed, burlap, and other embroidered effects that would be helpful for your presentation.
Using the smart object layer present in this embroidered logo mockup over the embroidered platform and present your logo beautifully. In each mockup, you will find a realistic environment, high definition image quality, and organized layers. In the majority of the logo mockup design, you will find these similar features. Some additional properties are also added in the mockup when it is a premium version. so if you download the premium version embroidered PSD layered logo mockup, you too will be able to use the extended features.
besides everything, we can ensure that once you use the embroidered logo mockup you will find it convenient. many users have downloaded the embroidered logo mockup from our website. we are sure that they are satisfied with the download they have made on their choice.
Also, Check
UNLIMITED DOWNLOADS: 500,000+ Product Mockups & Design Assets
_______________________________________________________________________
Mockupden Exclusive Free Embroidered logo mockup PSD Files for our Visitors:

Updated New Inclusion on 06/05/2021
Free Embroidered Logo Mockup Vol 2 PSD Template:
Free Embroidered Logo Mockup PSD Template
Free Embroidered Logo Mockup PSD Template:
Embroidery Logo Display Mockup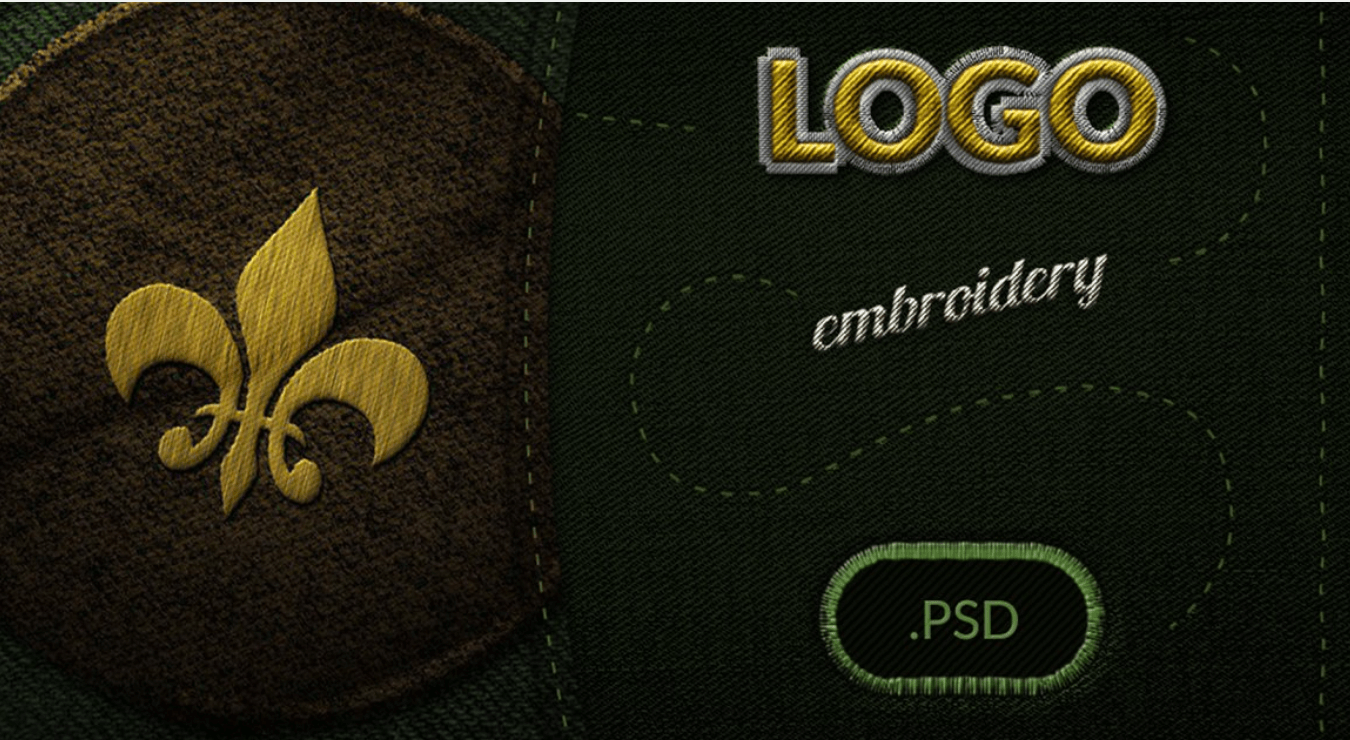 #1 Impressive Fabric Logo Mockups
#2 Baseball Cap – Embroidered Logo Mockup
#3 Logo Mockup Hoodie Embroidered
#4 Logo Mockup
#5

Embroidered Effect Logo MockUp
#6 Logo Mockup Embroidered branding logo mockup For Hoodie
#7 Logo Mockup
#8 Embroided Fabric Logo Mockup
#9 Logo Mockup Luxury Embroidered
#10 Logo Mockup
#11 Fabric Logo Mockup
#12

Embroidered Logo Badge Photoshop Action
#13 3 x Stiched Logo Mockups
#14 Silk Embroidery Effect Photoshop Action
#15 Embroidery Mockup with Embroidery Photoshop Action
#16 Embroidered Canvas Label on Blue Pants