20+ Best Free CD Cover Mockup PSD Template: CD is a circular disk which used for the storage of up to 700 MB of data or 80 minutes of audio. The data are stored on the disc and read by the laser optical drive. The CD always comes with a square-shaped cover for protecting the data and increase the life of the CD. The design printed on DC and its cover depend on its content. We have made a variety of CDs to choose from as per your needs. 
We have handpicked for you the best CD cover template mockup to showcase your design and artwork on it. You can change the color, design, logo, background, insert an image with the help adobe Photoshop. Simply download the cd mockup you like the most, export in the Adobe Photoshop, make the changes you want for your presentation, and save it. If you need any advice or help, feel free to contact us at Fiverr.
UNLIMITED DOWNLOADS: 500,000+ Product Mockups & Design Assets
______________________________________________________________________
Mockupden Exclusive Free glasses mockup PSD Files for our Visitors:

Updated New Inclusion on 04/03/2021
Free Digipak CD Mockup PSD Template:
Free Music CD Case Mockup PSD Template: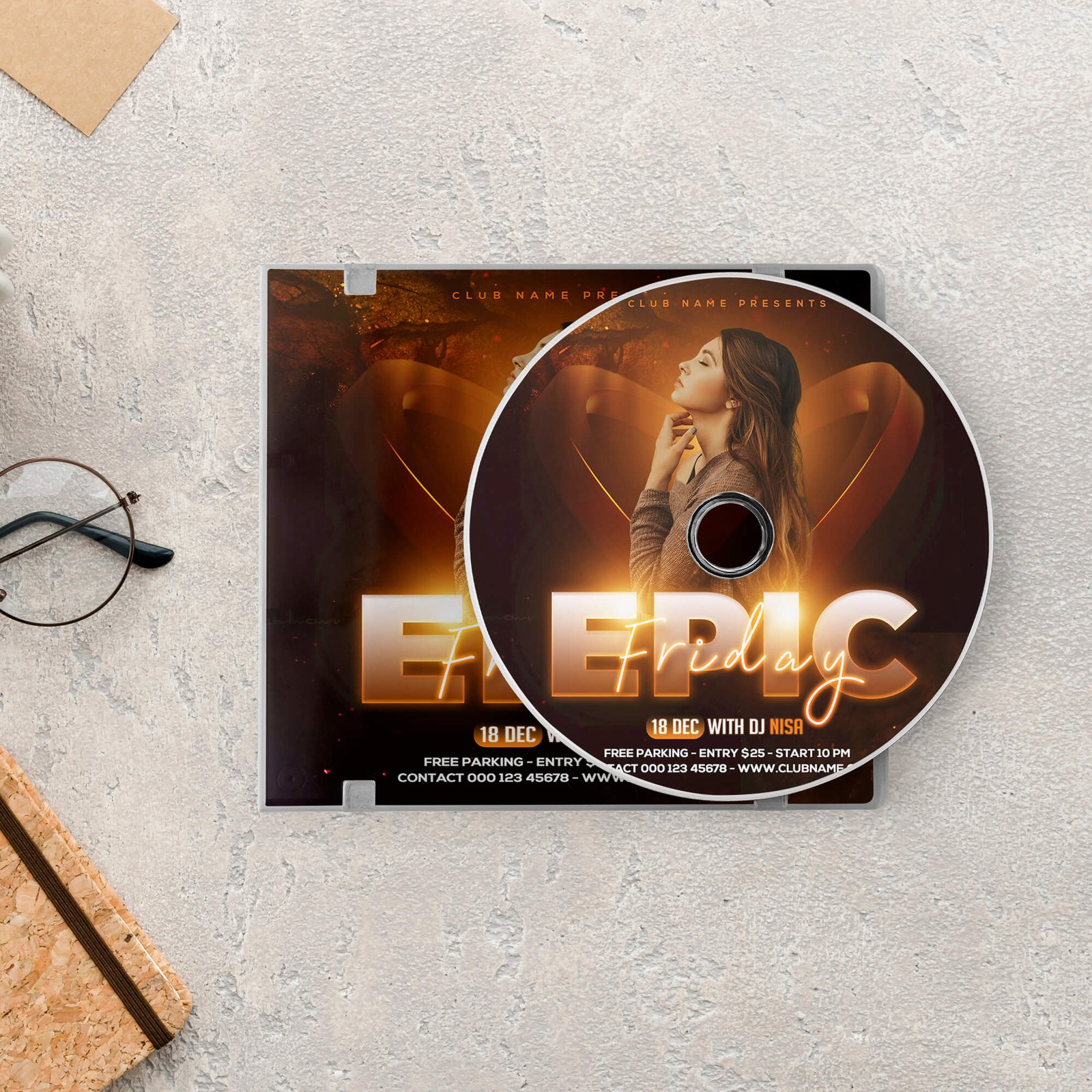 Free CD Case Mockup PSD Template: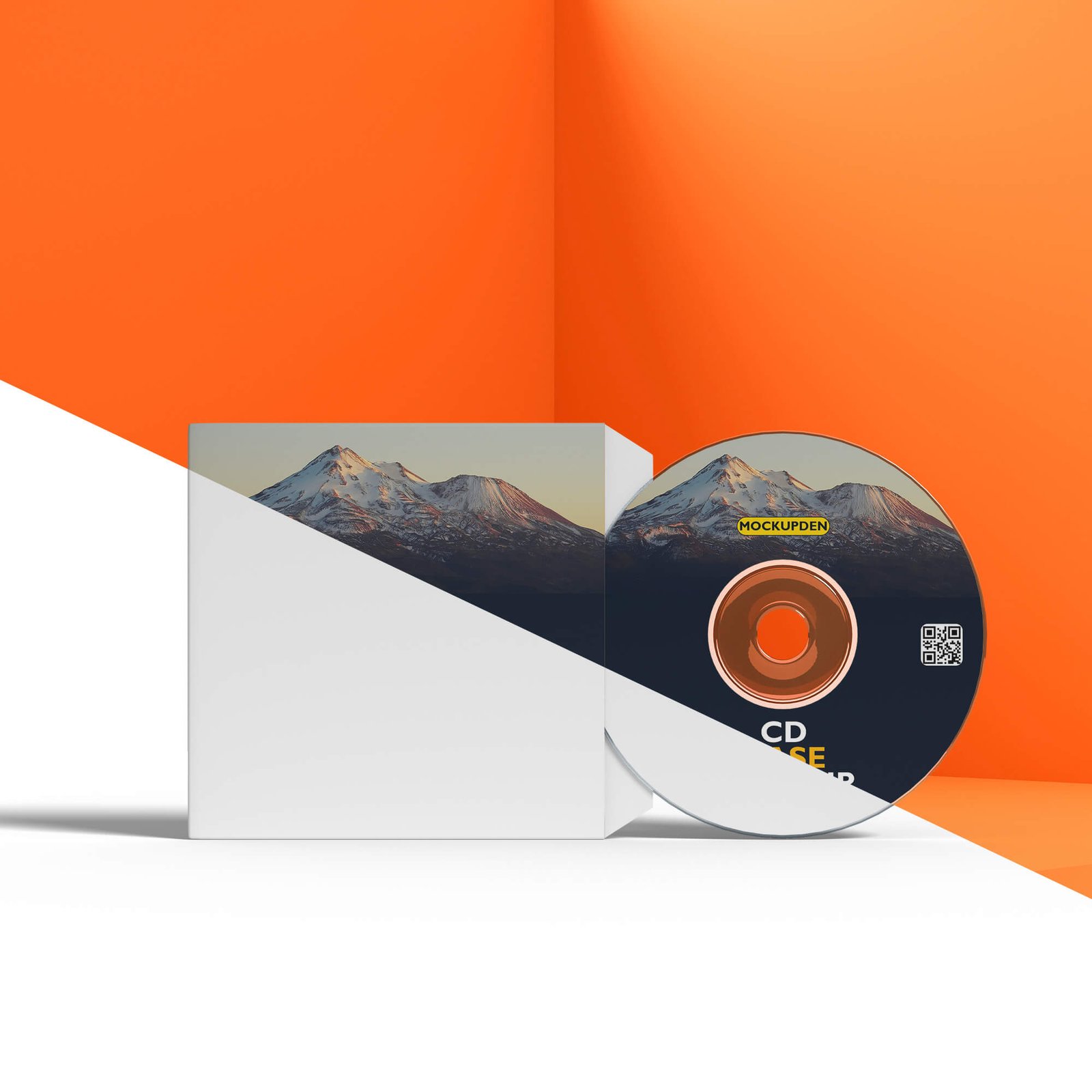 Free jewel case mockup PSD Template: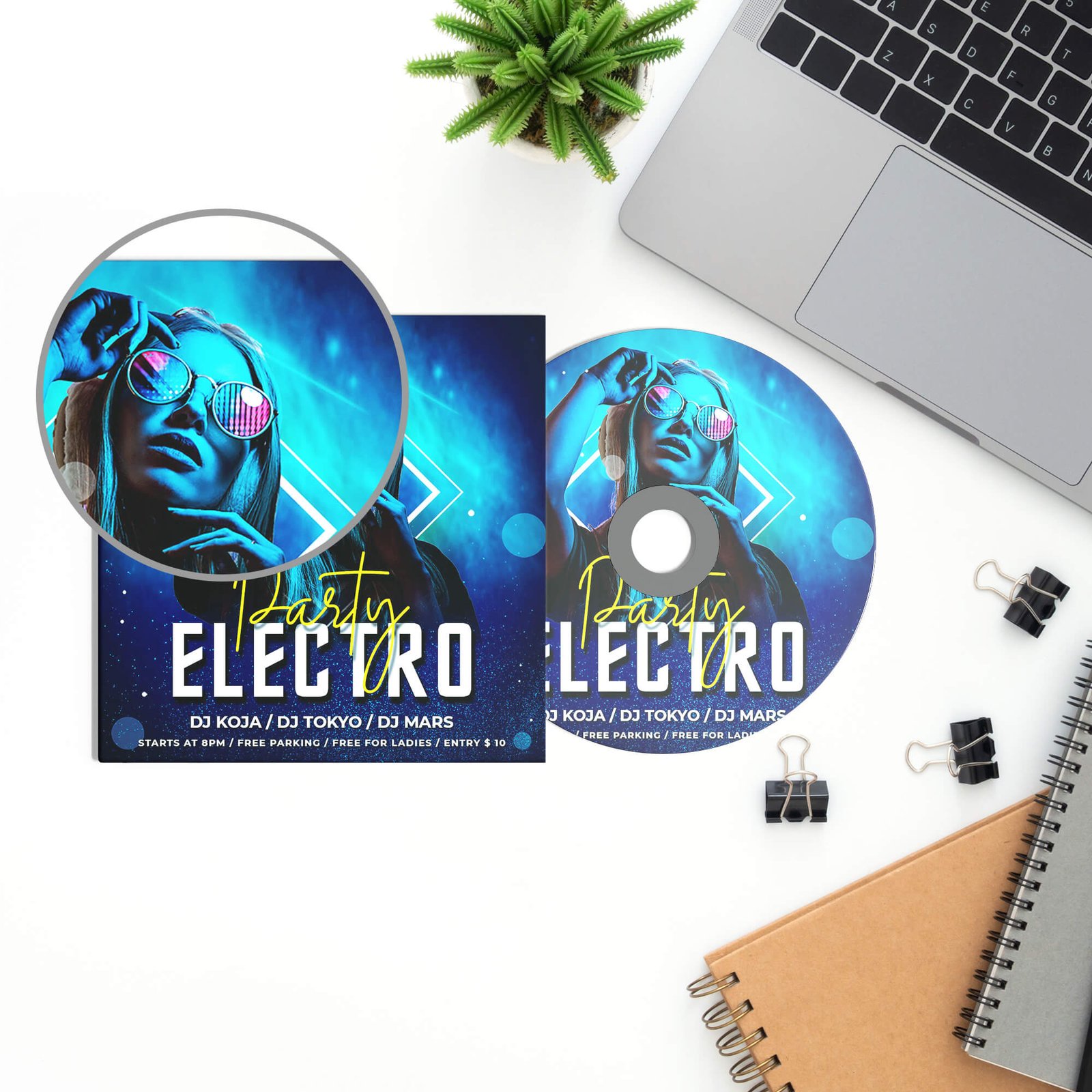 Free CD Booklet Mockup Vol 2 PSD Template:
Free CD Booklet Mockup PSD Template: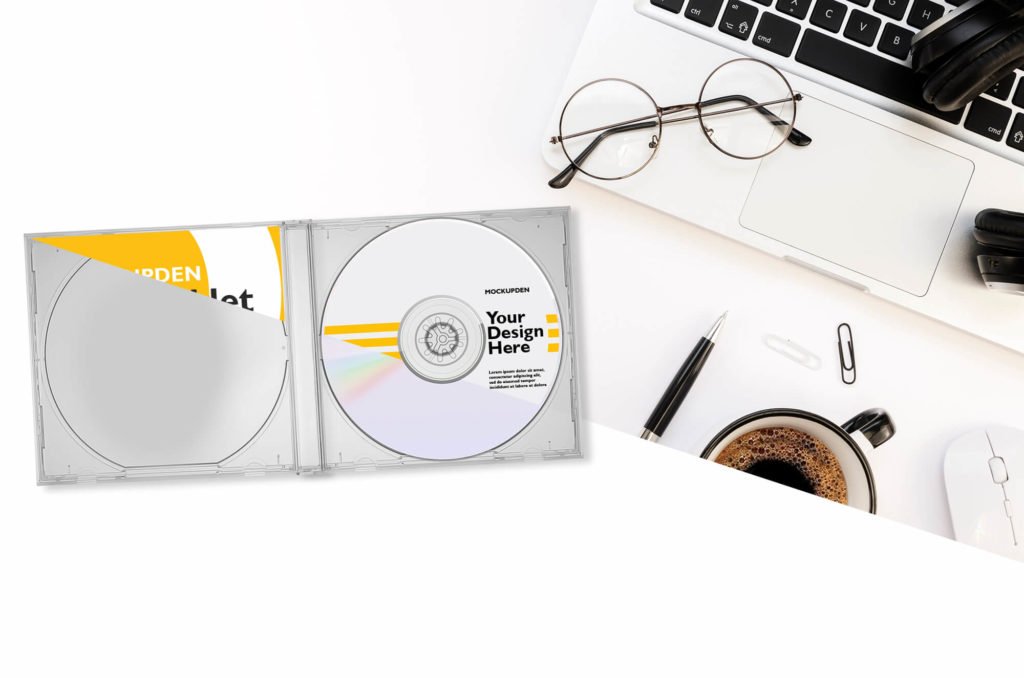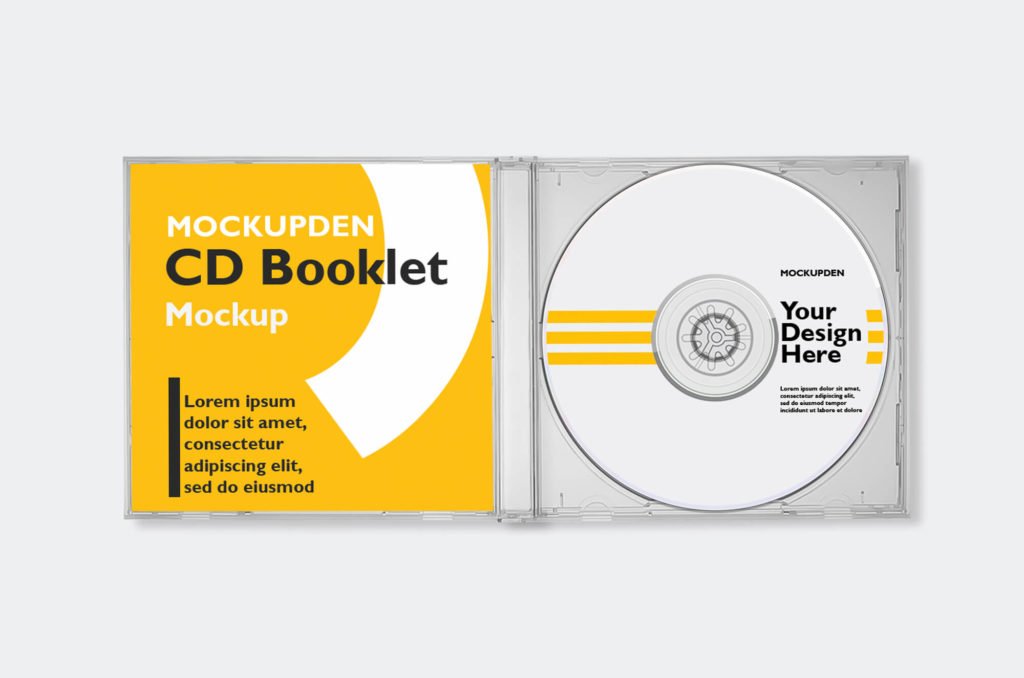 Free CD Case Mockup PSD Template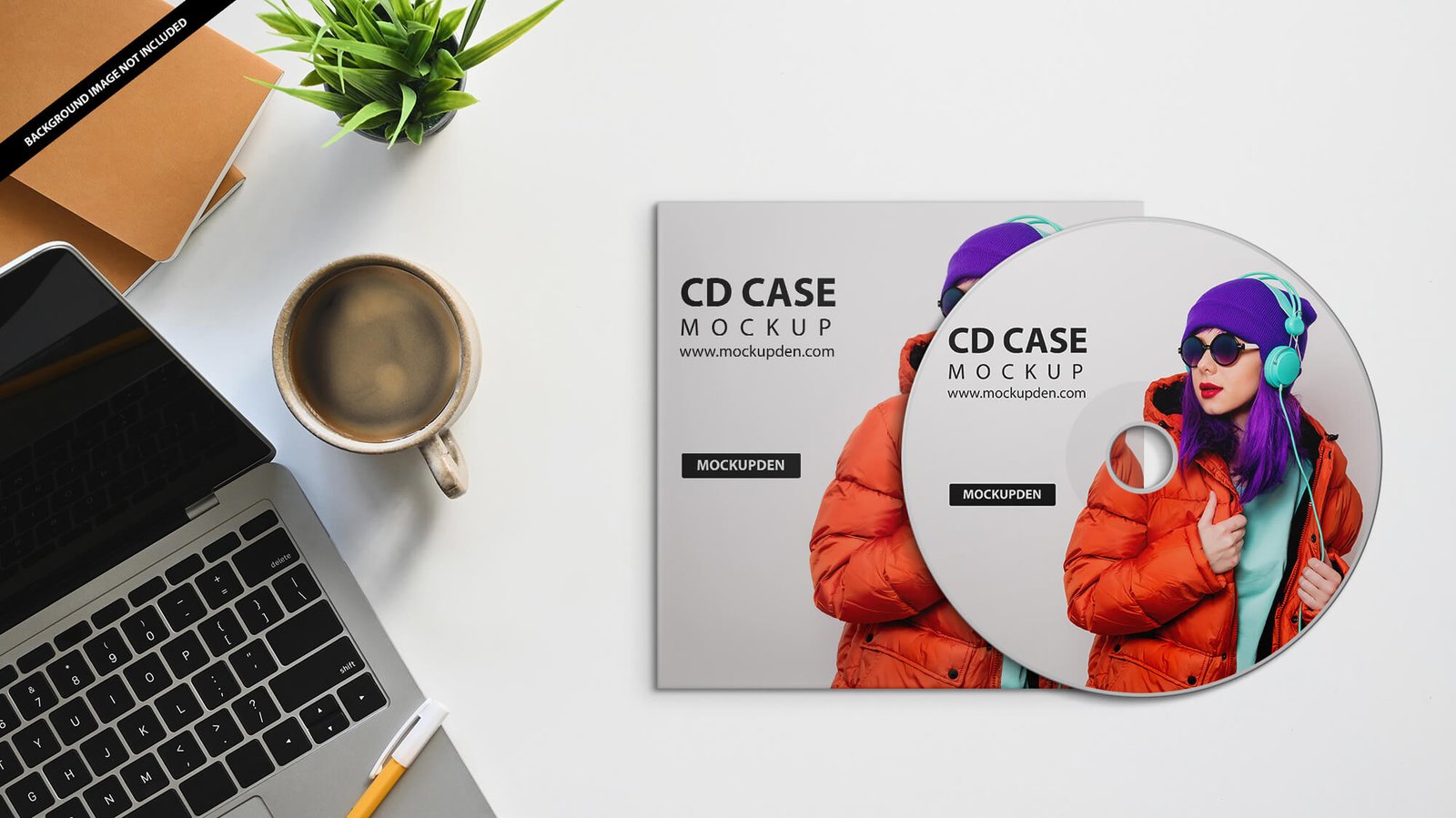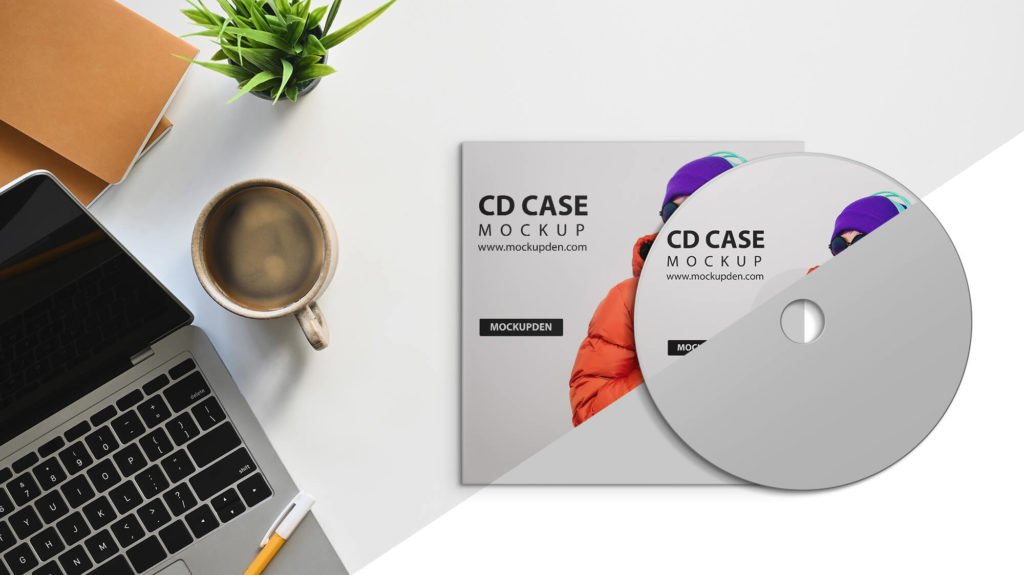 Free DVD Disc Case Template Mockup PSD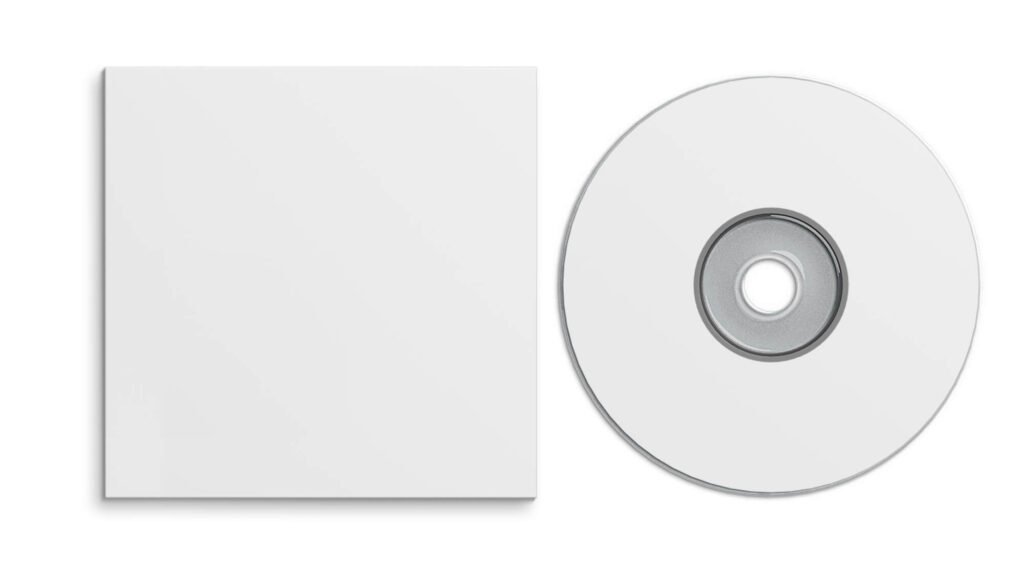 #01 –

Digipack Free CD Cover Mockup PSD
#02 –

CD Hard Cover Mockups PSD
#03 –

Free PSD CD Disk Mockup

#04 –

Song CD Cover Mockup PSD

Displaying a CD and cover which is placed on the saffron background, half portion of the CD is colored white and the other half made with a picture of a beautiful lady. The cover PSD is black in square shape in which CD is kept. The resolution of for the personal use is 600 x 394 pixels and 3500 x 2300 pixels for the commercial use. You can change the color, image, background, label design, shadow and glow effect using Adobe Photoshop.
#05 –

Red CD Cover Mockup PSD

#06 –

Customizable CD Cover Mockup PSD

#07 –

Beach View DVD Cover Mockup PSD

#08 –

Black and White Color CD Color Mockup

#09 –

Good Graphic Design CD Cover Mockup PSD
Intending to differentiate your product from the masses, use our 6 CD cover design template mockup for the demonstration of your product. This mockup can be used for displaying your corporate branding, audio books and album cover designs on these 6 CD cover mockups. In this kit you will get 6 CD cover designs which are kept in the different positions on the green background. The mockup is made in well organised layer so that you can alter the shadows, effects and the background using Adobe Photoshop. The working area of this mockup is 3500(w) × 2300(h) pixels present in the RGB color and landscape orientations.
#10 –

Vintage Record Cover Mockup PSD

To showcase your album presentation, use this vinyl record PSD mockups. Rework on the design and background color of both CD and cover as per you need. You can also rework on the Reflection, shadow and light to make it more better than before. Place your own image for the branding for you music album, movies, branding. etc. The file is obtainable in the PSD format and downloadable in the 18.1 MB size. This a high resolution mockup of 2400×1700 pixels at the 300 dpi and modification can be done in the minimum version of CS4 Adobe Photoshop.
#11 –

Water Color Printed CD Cover Vector File Illustration

#12 –

Hip Hop Music CD Cover Mockup PSD

#13 –

Cartoon DVD Cover Mockup PSD

#14 –

CD Case Cover Mockup
#15 –

Ultra Realistic Design CD Cover Mockup PSD

If you are looking for a complete presentation of a CD cover, we have made this  bundle of mockups for you. In this mockup a big and small CD cover, a cup of tea, an iPhone and a mobile batch are kept on the wooden background. A small child is licking an ice cream image is displayed on all the items presented in this mockup. To make the presentation with this mockup, replace the image and insert your image in the Adobe Photoshop. It is a PSD file made in the dimension of 2500*1750 pixels at 300 dpi.
#16 –

CD Cover Beside Flower Mockup PSD

This is a clean and simple representation of a CD cover featuring a blank white cover and CD. The Cd and It's cover is placed in the green wooded colored table along with the a white flower to give a realistic presentation of your CD cover. Insert your own design on the cover and CD for the promotion of your brand. Download the file, transfer it into the Adobe Photoshop, drag and drop your design and save it. Your presentation is ready in PSD format in the landscape orientation.
#17 –

Event CD Cover Mockup PSD

#18 –

Artistic CD Design Mockup PSD