Candy Mockup | 40+Creative Presentation friendly Free candy Bar PSD & Vector Templates: It is simply quite hard to find a kid who doesn't love candy. Candy is love for any kid. Whenever kids see a new candy hit the market, they just simply want to try that. Like any other food product, the packaging is quite important for candy or candy bars as well. Because it is one of the deciding factors to attract customers' attention through visualization. So being a designer you should make sure to produce a candy bar packaging design that is attractive enough to draw new customers' attention at the very first glance.
Candy comes is may format and shape which translate to different packaging style as well. If you are one of the candy manufacturers or designer who got the project of candy bar packaging design, can surely consult our compilation of 40+ most creative and presentation friendly Free candy bar PSD & vector template for design inspiration. These candy mockups are customization friendly with several smart layers for objective alteration. Using Photoshop or Adobe Illustrator one can easily personalize any listed design template by changing the product logo and description.
Also, Check
UNLIMITED DOWNLOADS: 500,000+ Product Mockups & Design Assets
You can get your mockup customized by us at Fiverr.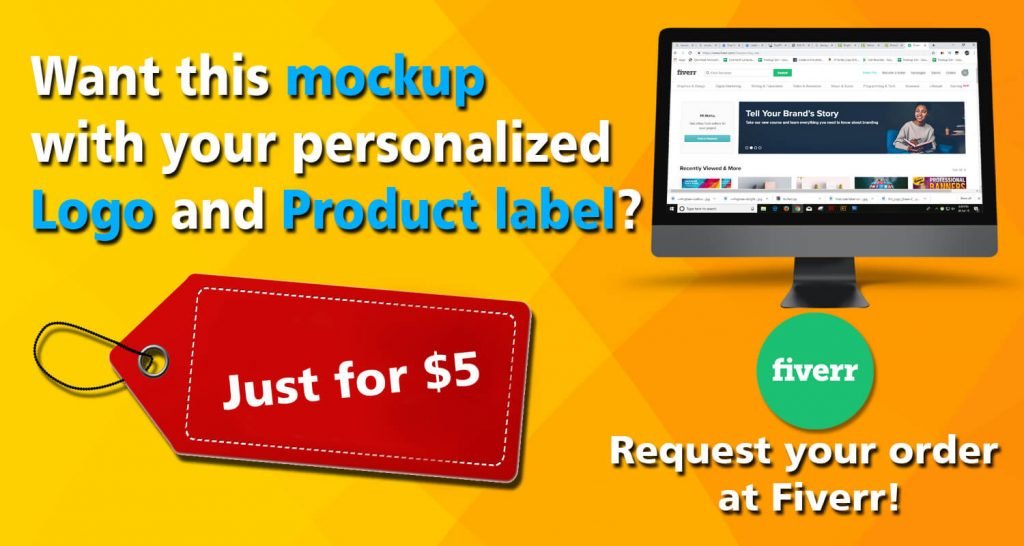 _______________________________________________________________________
Mockupden Exclusive Free Candy mockup PSD Files for our Visitors:

Updated New Inclusion on 23/05/2021
Free Candy Mockup PSD Template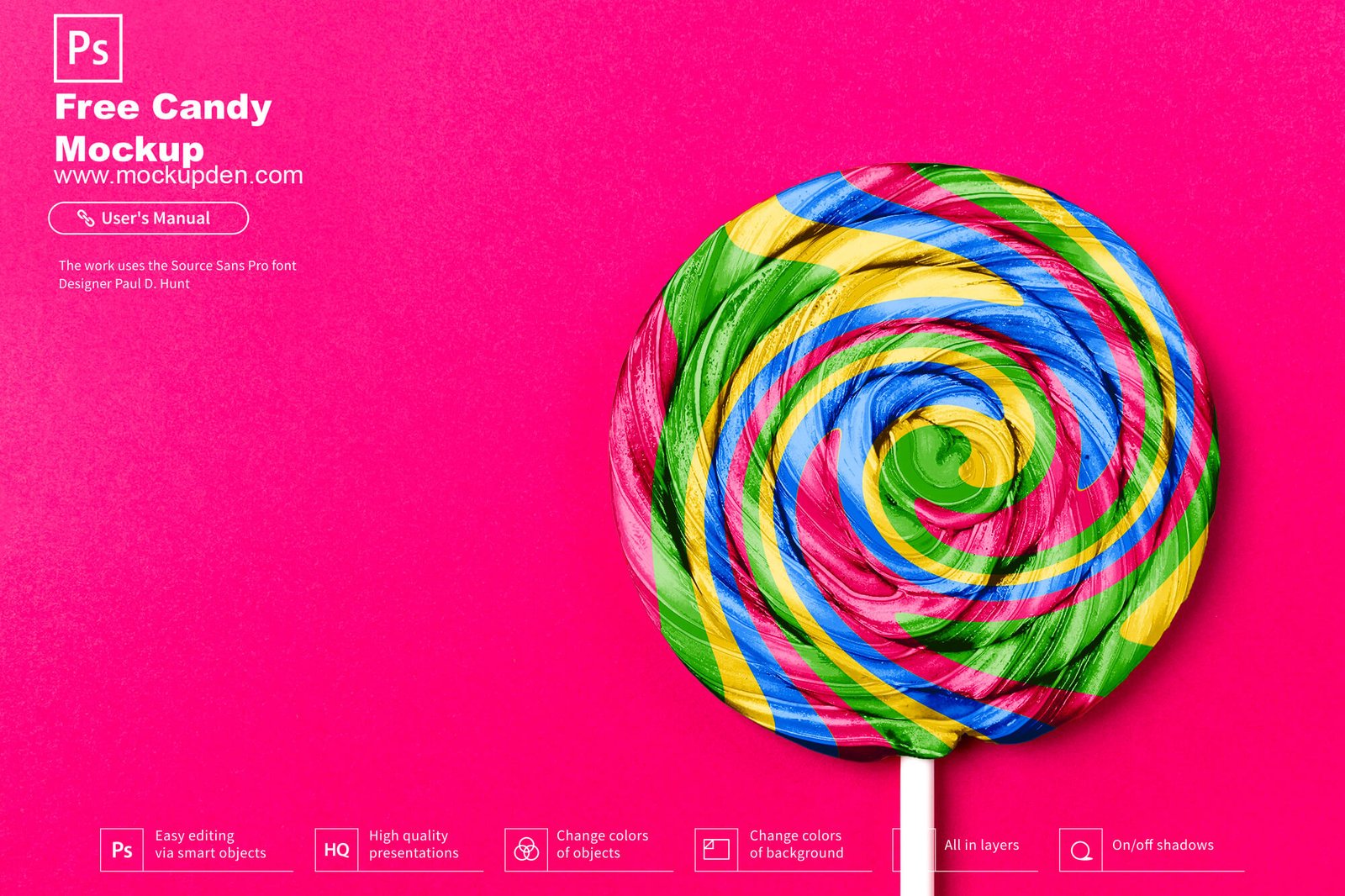 Free Candy Wrapper Mockup PSD Template
Free Candy Jar Mockup PSD Template
#1.

Candy Bar Mockup.
This simple hand holding candy bar packaging mockup showcases a man holding candy bar in his hand in a close up view. Background is blurred for better product focus which can be changed by inserting any product related background picture.
#2.

Colorful Candies Collection Vector.

#3.

Three Candy Packaging Mockup.

#4.

Twist Wrap Candy Mockup

#5. Transparent Candy Bags With Ribbon Mockup.

#6.

Lollypop Logo, Stickers Vector.

#7. Sprinkle Coated Sugar Candy Mockup.

#8.

Colorful Candies with Chocolate Eggs Mockup.

#9. Cotton Candy Vector.

#10. Candy Cover Mockup.

#11.

Red And White Peppermint Candy Mockup.

#12. Colorful Jelly Candies Mockup.

#13. Cupcakes And Candy Mockup.

#14.

Angelic And Demonic Candy Box Mockup.

#15. Colorful Candies In A Wooden Basket.
#16. Stack Of French Candies Mockup.
#17. Corn Shaped Candies Mockup.

#18. Round LolliPop Candy PSD

#19. Berries And Candies Pomelo In A Wooden Bowl.

#20.

Halloween Candy Vector.

#21. Multicolored Heart Shaped Mockup.

#22. Candy Shop Vector.

#23. Color Jelly And Candy Design template in PSD

#24. Egg Shaped Candies Mockup.

#25.

Round Shaped Candies Mockup.

#26. Chocolate Candies Mockup.

#27. A Bowl Containing Candies.

#28. Colorful Candies In A Jar Mockup.
#29. candies In A Green Colored Container Mockup.

#30.

3D Abstract Alien Candies Mockup.

#31. Christmas Candies In A Wooden Box Mockup.
#32. Green Colored Halloween Candy PSD

#33. Candy Canes In A Transparent Jar Mockup.
#34. Chocolate Candy In A White Box Mockup.

#35.

Chocolate Sweet And Candy Vector

#36. Ginger Candies In A Spoon Mockup.
#37. Heart Shaped Candies And Berries Mockup.
#38. Multicolored Sprinkles Candy PSD Template
#39. Kiwi Fruit Candy Vector.
#40. Yellow Wrapper Candy PSD