30+ Free Gift Voucher Mockup PSD & Vector Templates: Gift card/gift certificate or Gift vouchers are always in demand especially in the festive season. This prepaid & predefined store value money card is one of the most used alternatives of cash purchase for a particular store or a particular service offered by any business. Other than that, there is simply no suitable alternative of a Gift voucher or gift certificate when we try to present our loved ones with a certain amount of money which they can utilize to purchase something from a designated store or brand other than giving hard cash. Not only for individuals, Gift vouchers also play a significant role for business by providing outstanding marketing and branding exposure. The statistic has shown, when used in a promotional campaign, gift vouchers helped the business grow immensely and also helped in establishing a strong business brand!
A designer has a great role to play in this whole process. Gift card/gift certificate or Gift vouchers design has to be absolutely outstanding and exquisite that not only it provides value to the customers but also attracts people in terms of visual appearance or exposure. Customers should feel great while handing voucher cards to others. An ordinary card design can actually spoil the whole idea or process and this is where the designer has to be very careful while designing a gift voucher template.
Gift Voucher Mockup PSD templates can be useful instruments while designing a gift voucher template for your customers. One can simply insert the store or business information in these pre-made design templates and have a preview of how the actual card is going to look like and even they can use these for customer presentation. We have made a compilation of 30+ Free Gift Voucher Mockup PSD & Vector Templates with different presentation perspectives which can be utilized by designers or small businesses.
Are you looking for a customized Gift Voucher Mockup PSD to use in your business or service? We can design that for you. Contact as in Fiverr for click on the below banner for more information.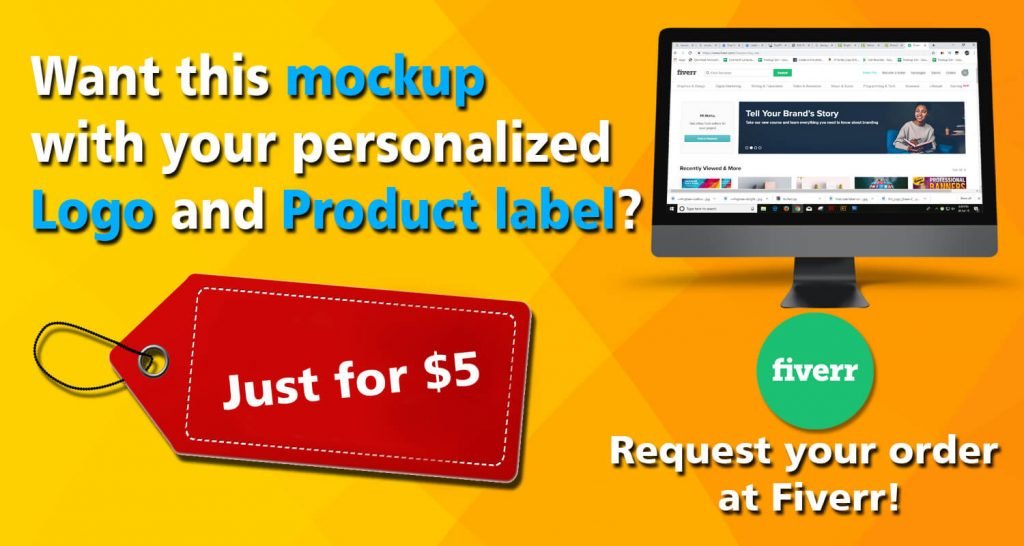 UNLIMITED DOWNLOADS: 500,000+ Product Mockups & Design Assets
_______________________________________________________________________
Mockupden Exclusive Free Gift Voucher PSD Files for our Visitors:

Updated New Inclusion on 12/03/2020
Free Voucher Mockup PSD Template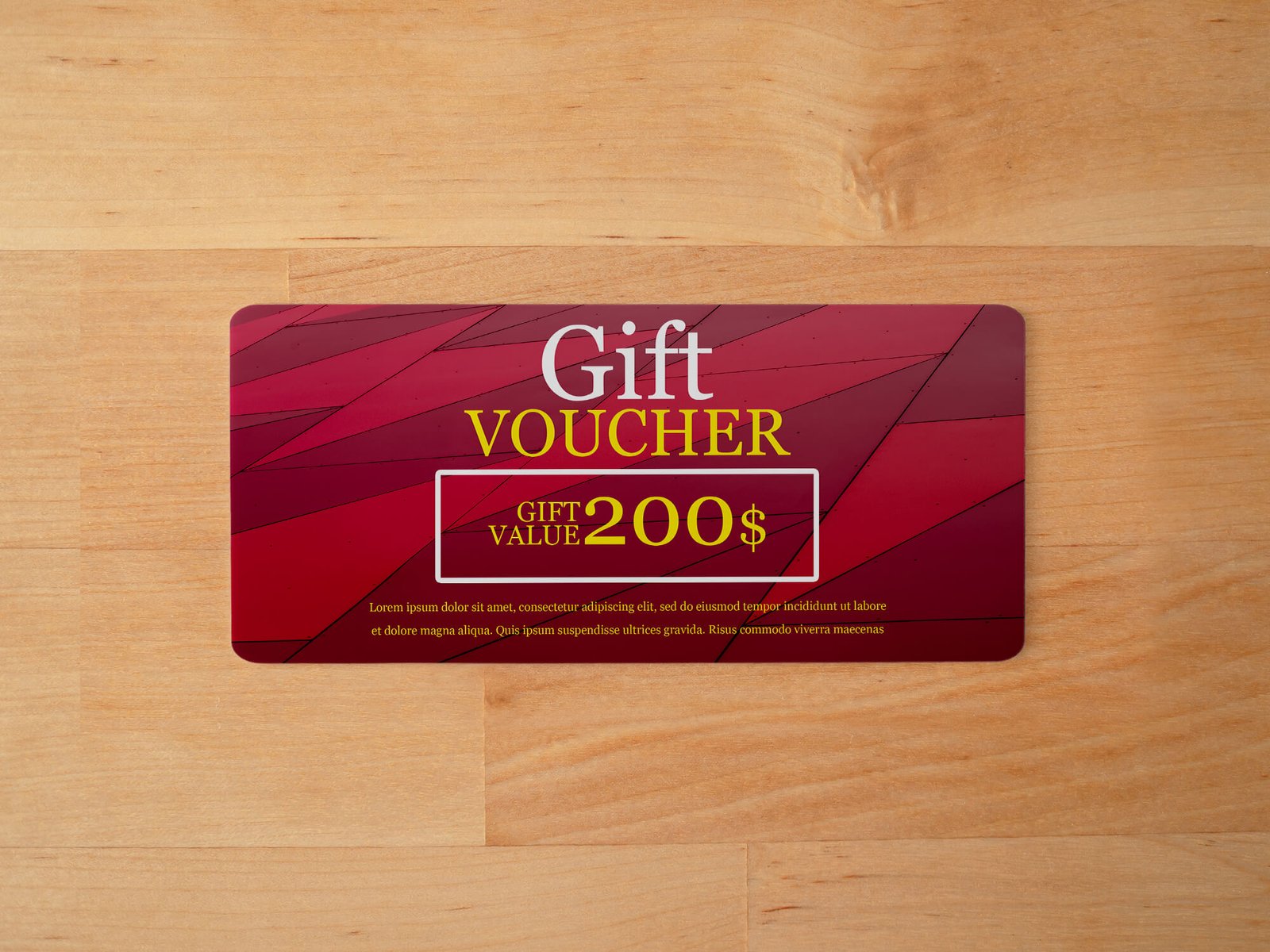 Free Coupon Card Mockup PSD Template
#01 –

Gift Card Voucher PSD Format
#02 –

Bi Color Gift Voucher PSD File



#03 –

Flower Design Gift Voucher Template



#04 –

Realistic gift voucher with red decorative Card Vector Format
#05 –

Gift Voucher For Christmas Mockup PSD



#06 –

Clean Gift Voucher PSD Format Template



#07 –

Gift coupons in flat design Vector Format
#08 –

Realistic Gift Voucher Customizable PSD Format Image



#09 –

Christmas Gift Voucher PSD Illustration



#10 –

Gift Card Voucher With Blue Ribbon Vector
#11 –

Fashion $ 200 Gift Card Mockup PSD



#12 –

Amazing Gift Voucher Card Mockup PSD



#13 –

Blue Color Gift Card Mockup PSD



#14 –

Ultra Realistic Gift Voucher PSD Mockup



#15 –

Multi Color Gift Card Mockup PSD



#16 –

50% off Gift Voucher Mockup PSD



#17 –

Editable Gift Voucher PSD Design Template



#18 –

Photo editable Gift Voucher Mockup PSD
#19 –

Discount Vouchers With a Red Bow Mockup
#20

White discount banners with a red bow Vector Customizable File Illustration
#21 –

Luxurious gift voucher with golden bow Vector Format
#22 –

Photo Realistic Gift Card Mockup PSD



#23 –

Gift cards with Purple Ribbon Vector File Illustration
#24 –

Elegant Gift Card Mockup PSD



#25 –

Stylish Gift Voucher Mockup Editable PSD



#26 –
50% Gift Voucher Mockup
 Design Template In PSD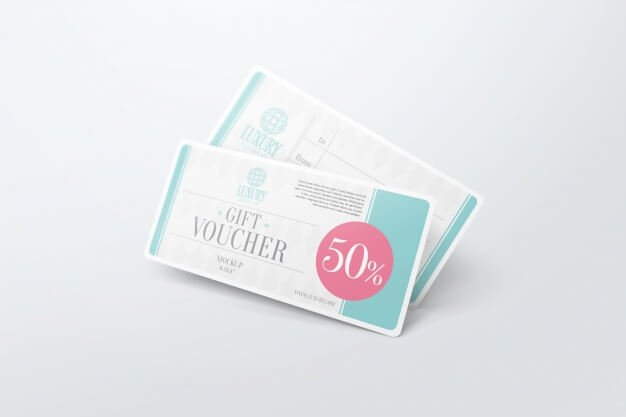 #27 –

Green sale banner Mockup
#28 –

Abstract gift voucher Vector File
#29 –

Special Discount Gift Voucher Vector Format
#30 –

Dark gift coupons with a silver bow Vector Format
#31 –

Yellow discount Gift Voucher Mockup

#32 –

30 Best Gift Voucher Mockup Minimalist Gift Voucher Mockup