16+ Cute Crib Bedding Mockup PSD Templates (FREE & Premium): If you want to design a crib bedding for a company or you want to personalize it for your own baby, then make sure you check out our lineup. The title head of content has already given you the idea of our content, so we would like you to first run your eyes through the lineup of the PSD layer crib bedding mockup we have compiled. No doubt each of the crib bedding mockups appears to be different cause they are. Our creators have tried to combine every element in the crib bedding mockup so different users can have the bedding mockup of their interest.
If you have already chosen one from the lineup, then click on the download link given below. In doing so, you can get access to the wide range of features it has for you. Since we said that it is for professional use, it consists of relatable features as well. It includes properties like high-resolution images of dimension 3840*2160 pixels, easily editable with smart objects. You are free to edit the sheet, the curtains, the walls, the blankets, the pillows, and even the Window View.
These templates are the best solution for design presentations. We are sure you can convince your client with the help of these crib bedding mockups, so without any delay get your hands on any one of them.
Also, Check
UNLIMITED DOWNLOADS: 500,000+ Product Mockups & Design Assets
_______________________________________________________________________
Mockupden Exclusive Free Crib Bedding Mockup PSD Files for our Visitors:

Updated New Inclusion on 25/11/2021
Free Crib Mockup PSD Template:
#1

Baby Room & Crib Bedding Set
#2 Crib Bedding Mockup
#3

Toddler Bed or Teenager Bed Mock-up
#4 Crib Beddind Designers Kit Mockup
#5 Crib Sheet Mockup Set
#6 15 PSD Frame mockups with child crib
#7 Nursery Crib Wall & 90 Frames
#8 Nursery Crib Pillows Blanket & Frame
#9 Baby Crib with Duvet & Pillows Set
#10 Baby Bed and Crib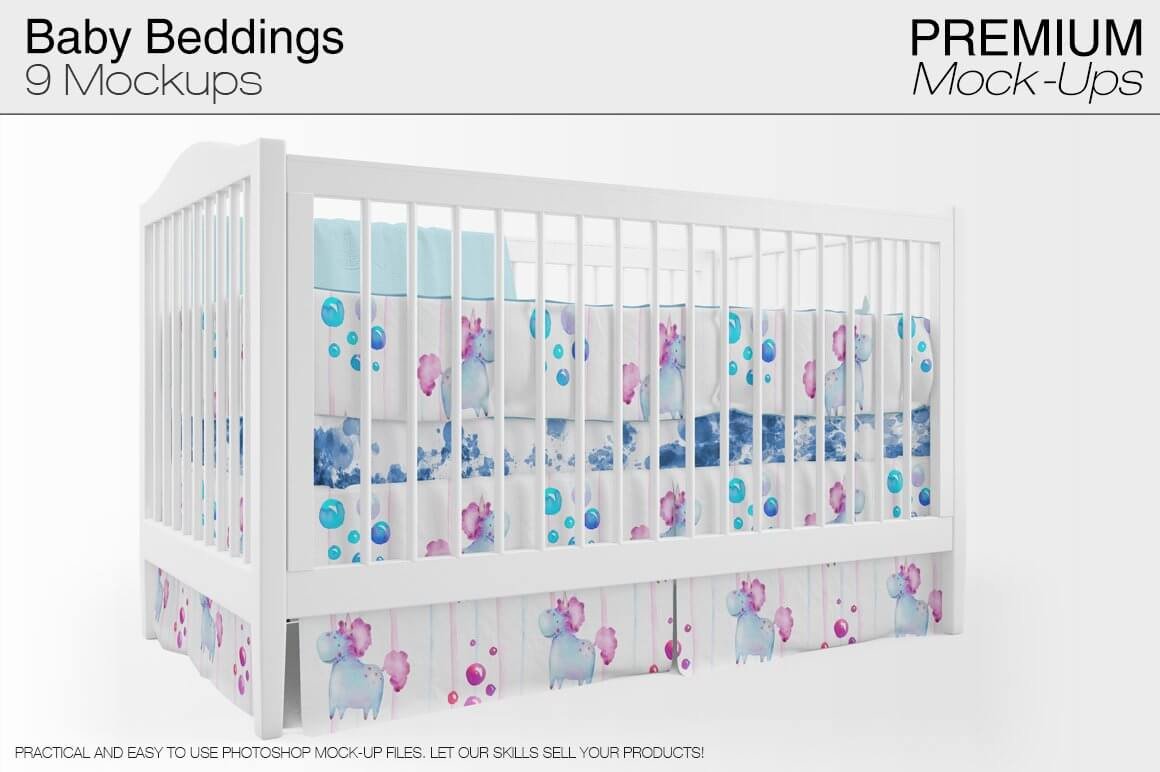 #11 Baby Bed and Crib
#12 Baby Bedding
#13 Baby Bed with Blanket Set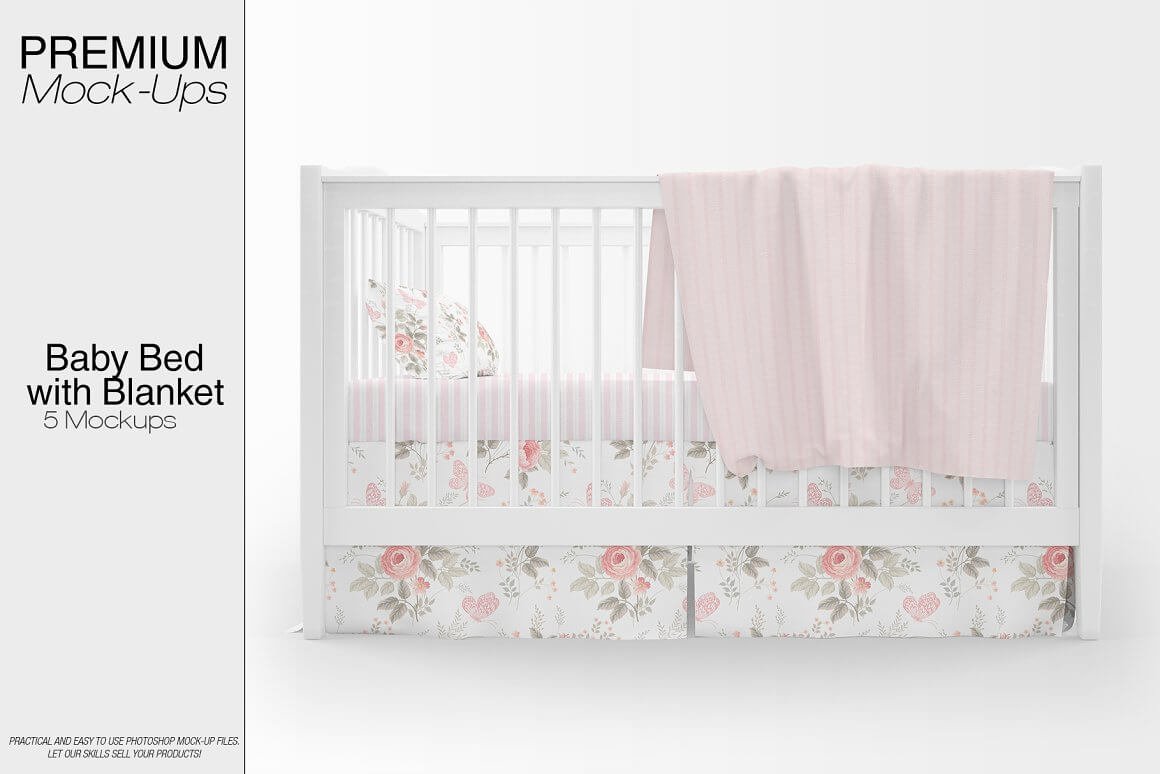 #14 Baby Bed with Blanket Set
#15 Nursery – Crib Walls Ceiling Mockup