Candle Mockup | 35+ Most creative candle PSD & Vector Template. Gone are those days when a candle is only used as an ignitable wick. Nowadays, we consider candles as one of the showpiece instruments to decorate our room. They come with different design variations, and some of them also have a fragrance to spread when they are lit. We have compiled this post with a vast array of Candle PSD and vector designs. This list comprises of 35+ Most creative candle mockups with unique and descriptive presentation scenarios.
These templates will give you complete control over customization. Using Photoshop or Illustrator, you can alter any design element, add or remove anything new to the template, change the color scheme, the texture could be altered, background picture, shadow are all changeable according to the need. Thanks to source smart objects, these PSD mockup templates will let you do project-wise customization and come up with your own candle designs. We would also like to remind our readers that the listed template both feature free and paid versions. You can download a free version from the respective download links given with each listing, but for premium templates, you have to buy them from Creative Market or Envato Marketplace.
UNLIMITED DOWNLOADS: 500,000+ Product Mockups & Design Assets
We also accept orders for various mockup customization at Fiverr.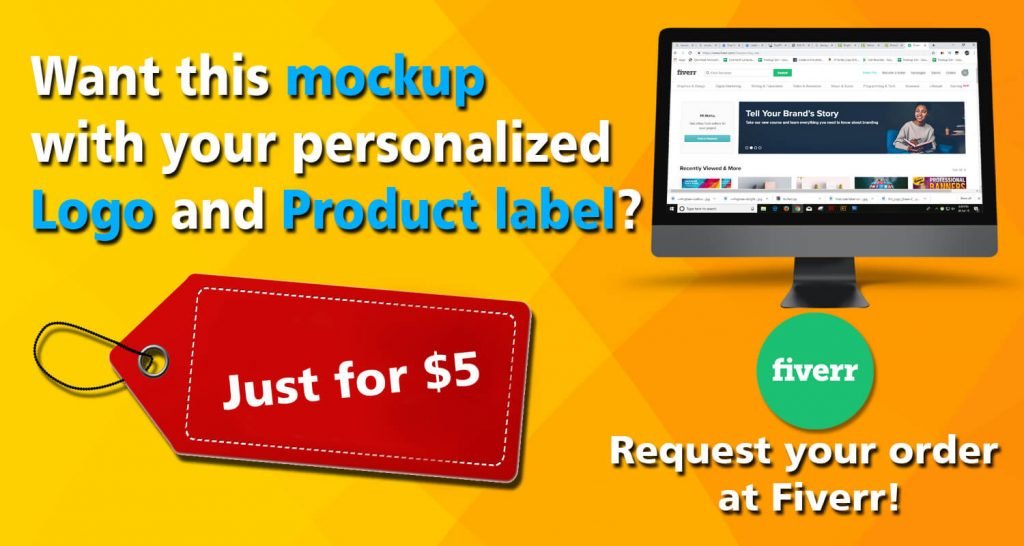 _______________________________________________________________________
Mockupden Exclusive Free Candle Mockup PSD Files for our Visitors:

Updated New Inclusion on 19/02/2021
Free Scented Candle Jar Mockup PSD Template: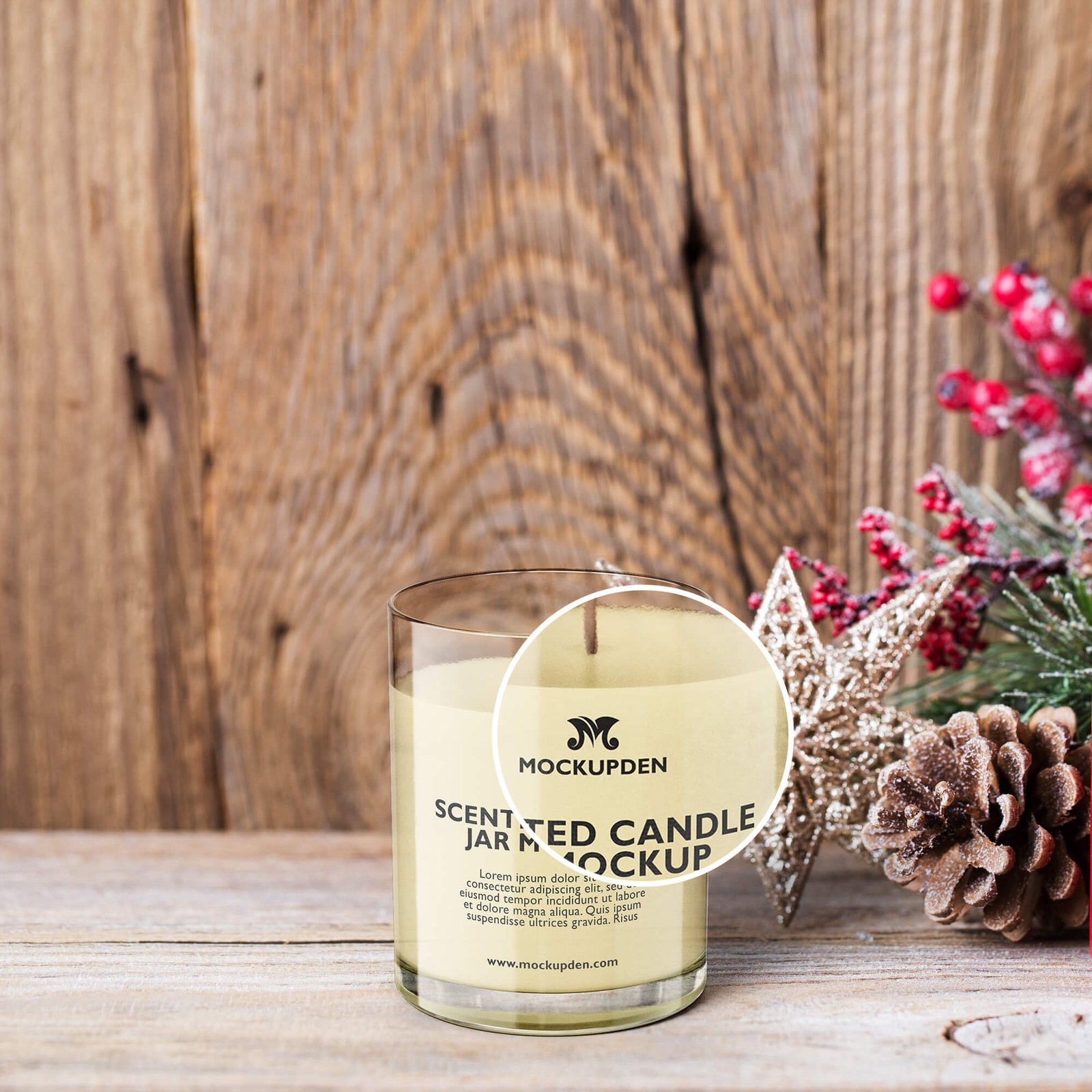 Free Candle Glass Mockup PSD Templates: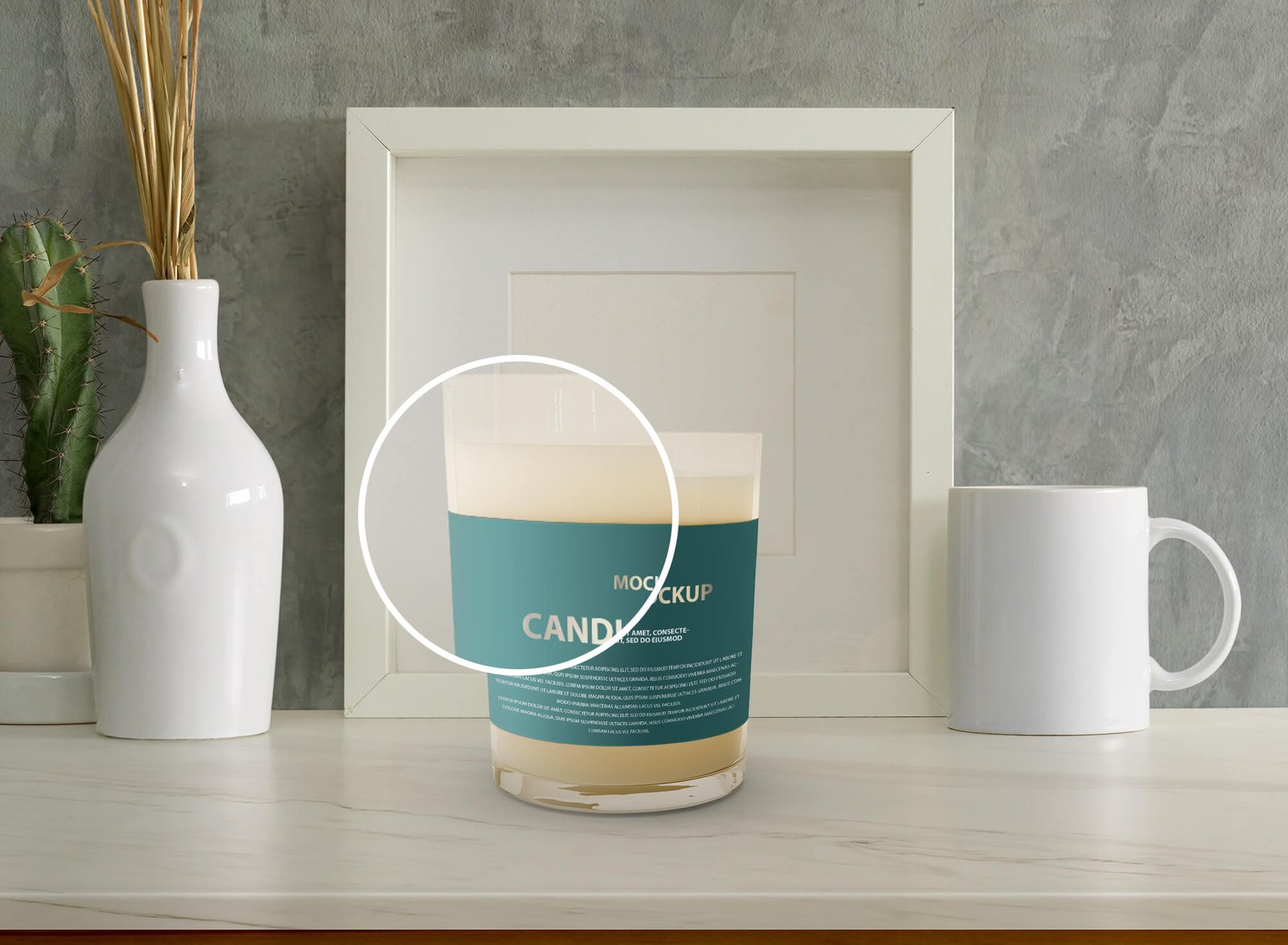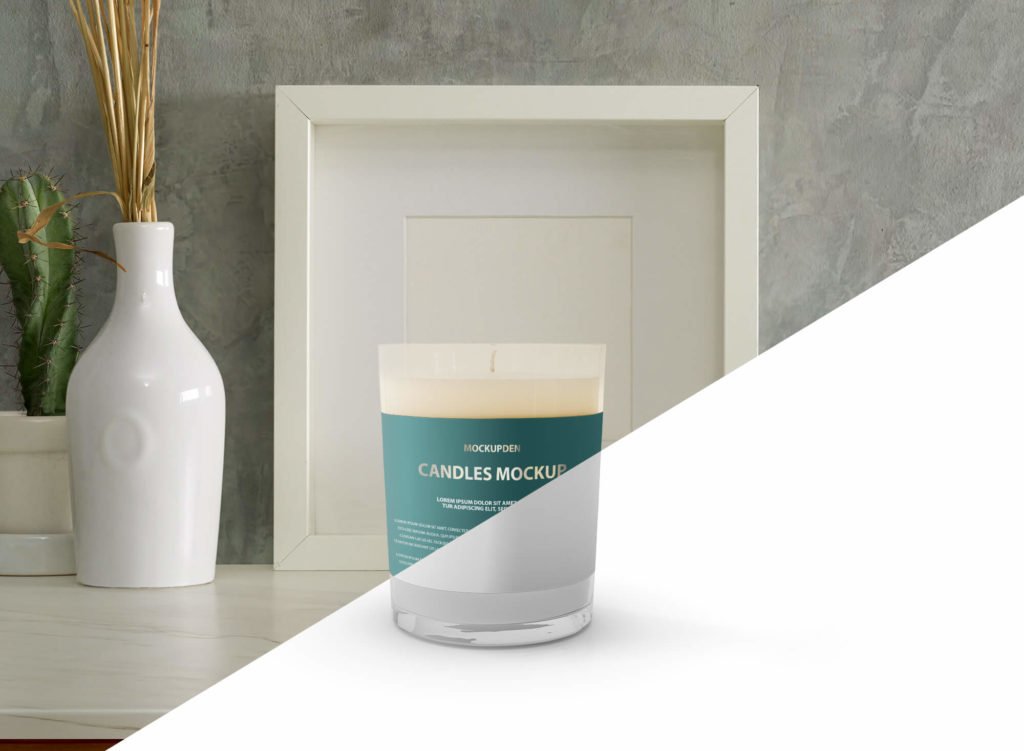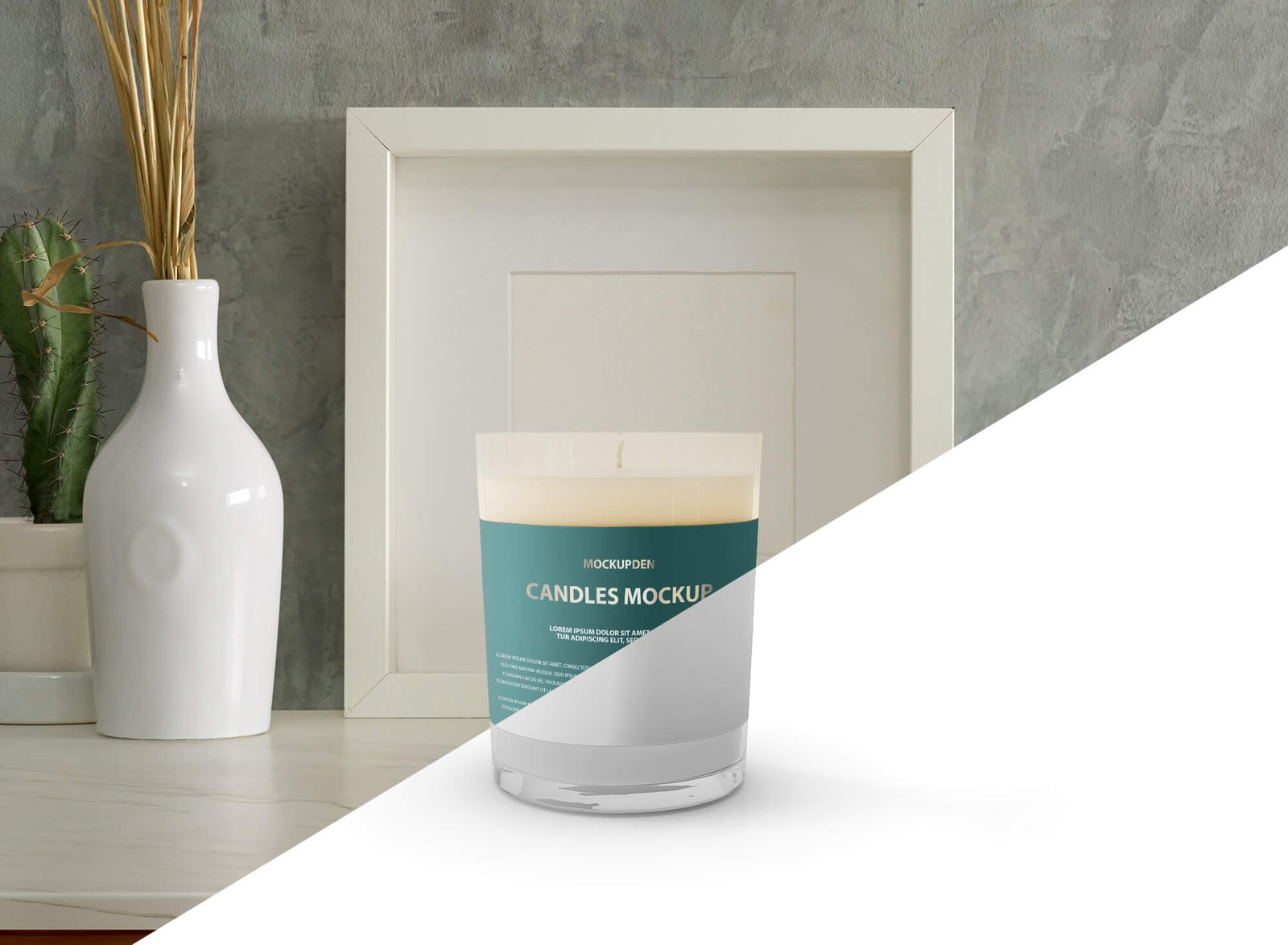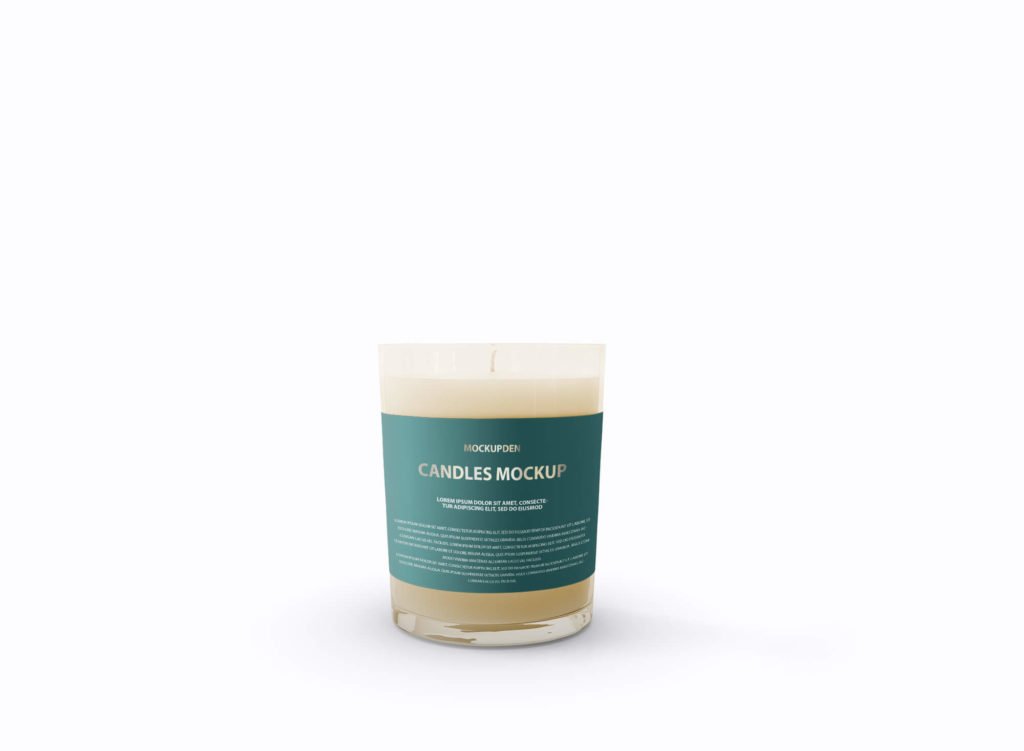 Free White Candle Glass Mockup – PSD Template Design
Free Jar Candle Mockup PSD Template
Free Candle Glass Mockup PSD Template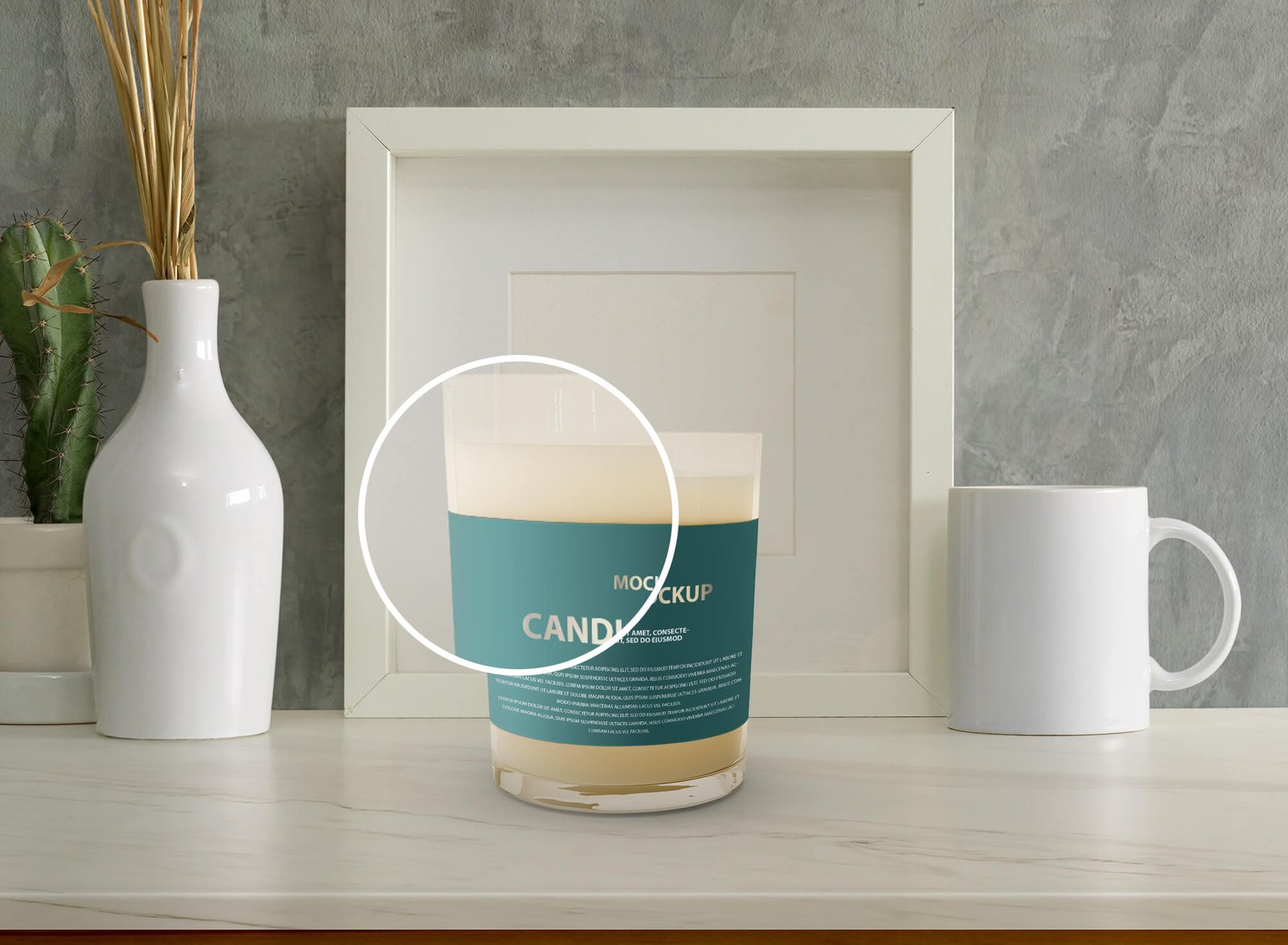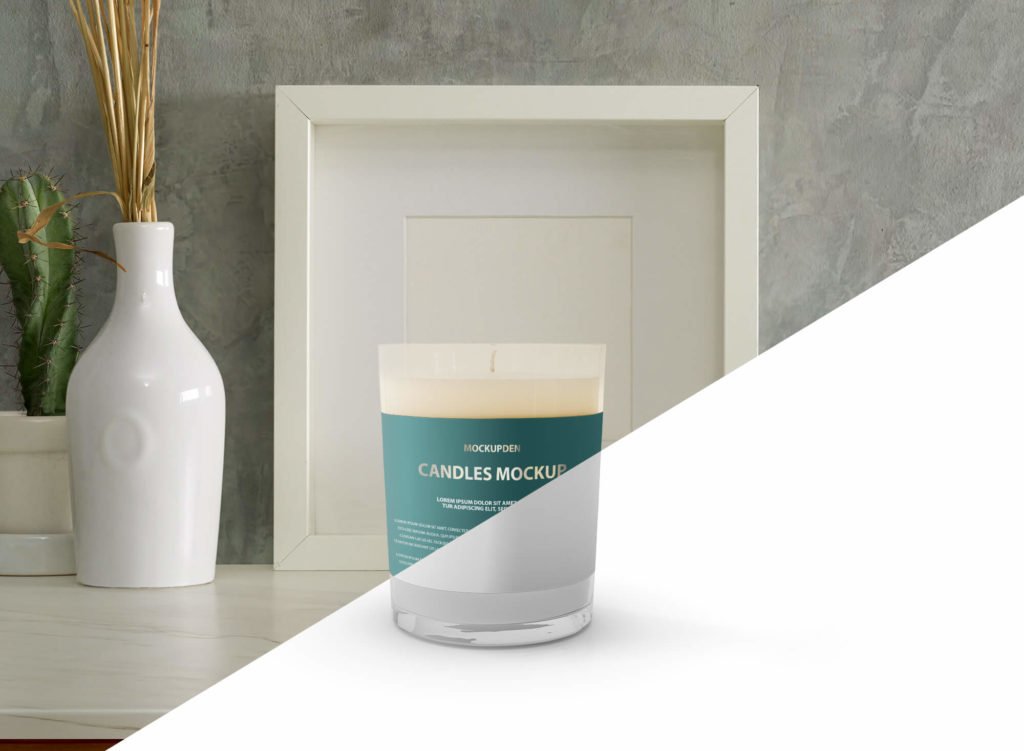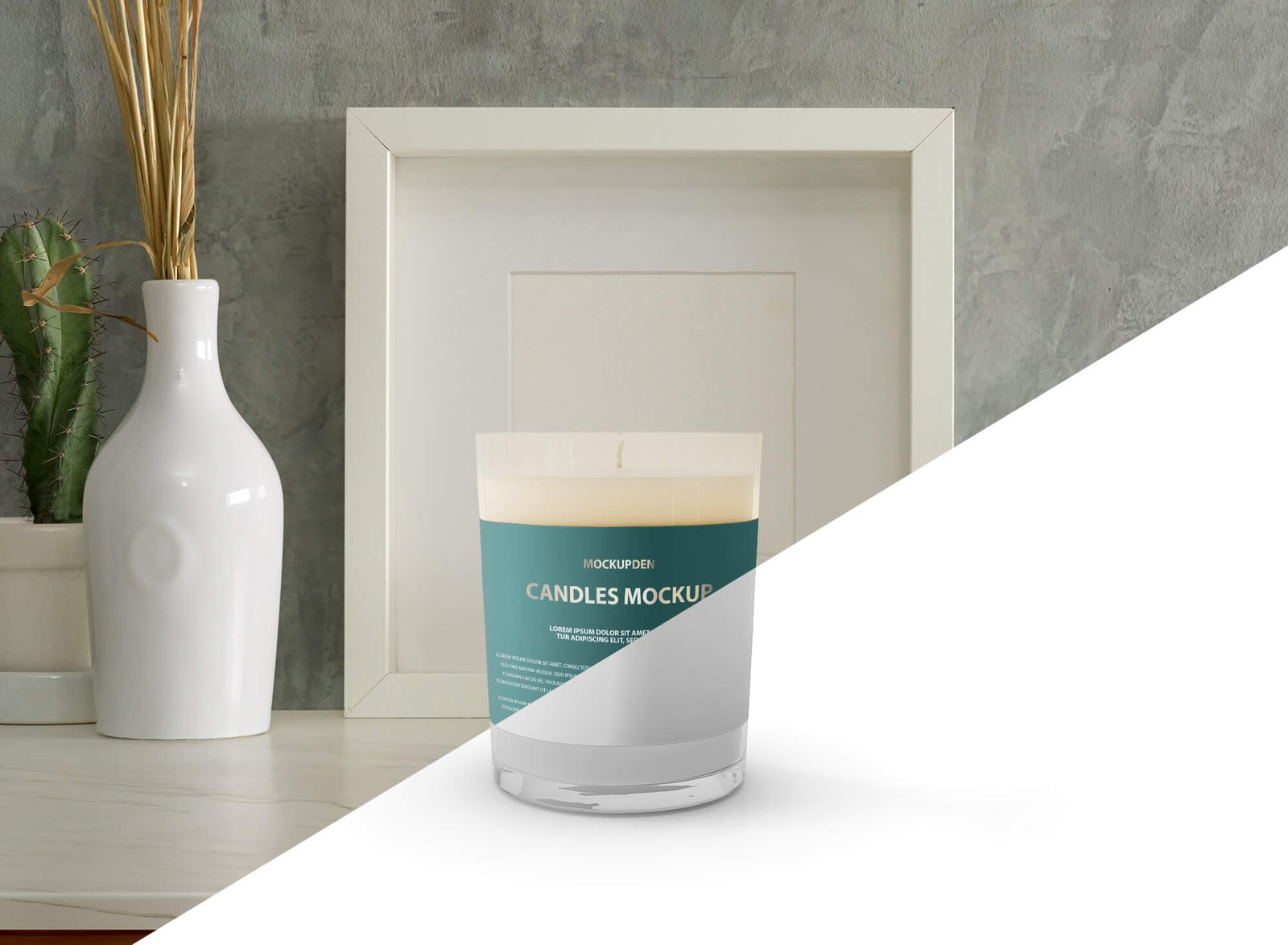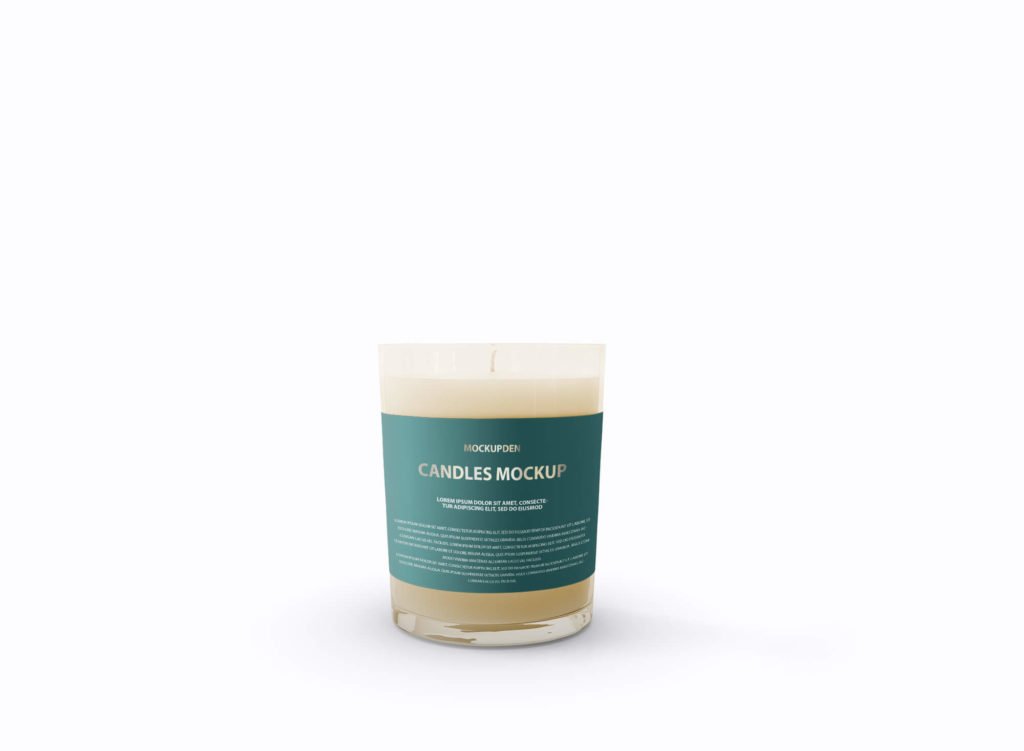 #01

– Beautiful Candle Mockup Design

#02

– Scented Candle Mockup with Box Design PSD
This scented candle design has an outer border covered with the help of a blue plastic case. Just behind the candle design, a small box is also present wherein you can keep the candle. The box is very beautifully designed with printed flowers and an artificial logo right in front of the candle design. You can also see the same logo design is put up in the plastic candle container for personalized, outstanding branding.
#03

– Crystal Clear Candle Mockup Glass PSD Design
#04

– Candle Glass With Top Cover Design
#05

– Complete Set of Candle Mockup Box Design Template
#06

– Lit Birthday Candles on Birthday Cake Picture
Get Here" target="blank" style="soft" background="#4fc751″ size="8″ radius="0″ icon="icon: download"]Get Here For Free[/su_button]
Candle Jar Mockup Free PSD Template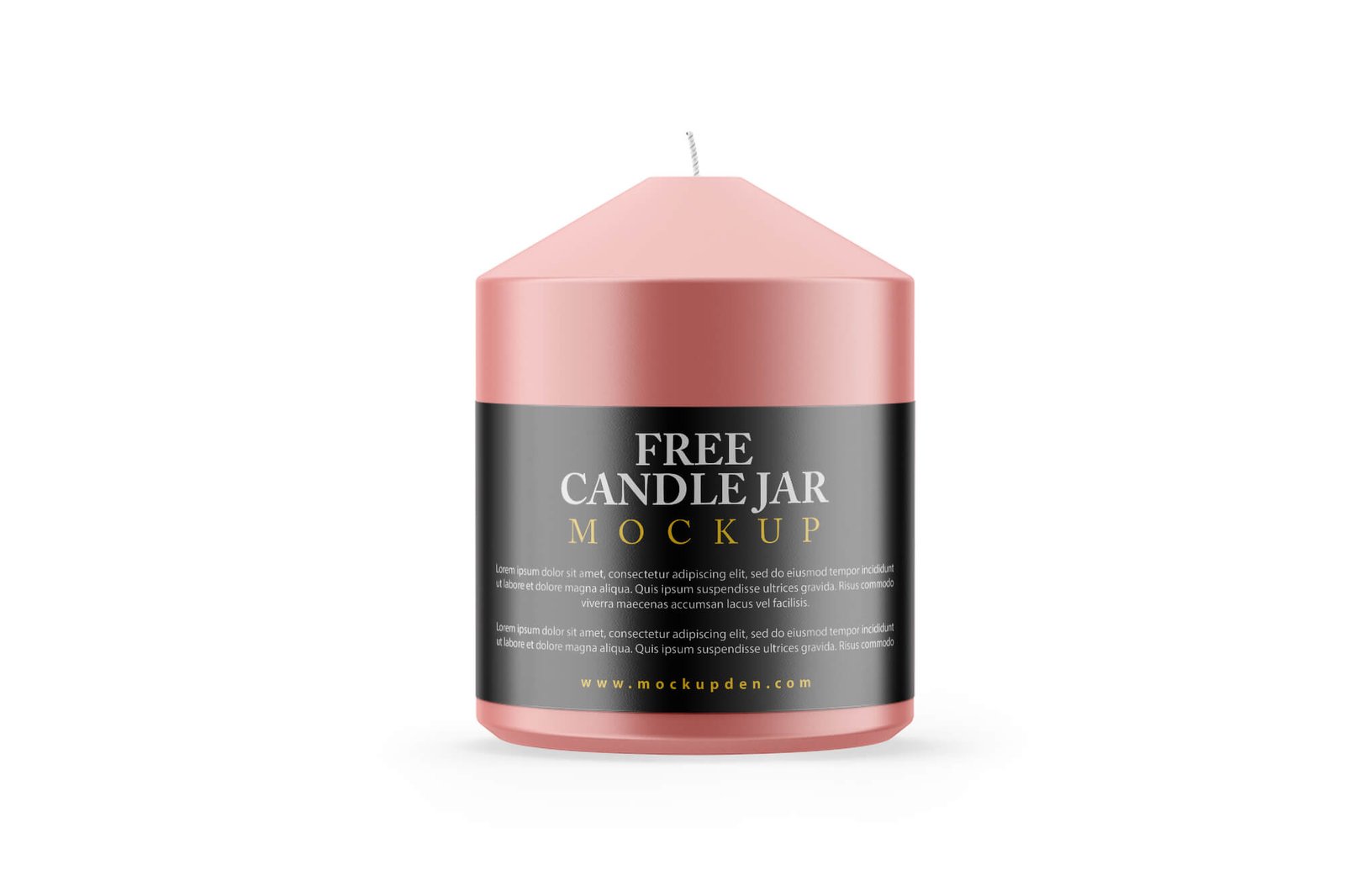 #07

 – Yellow Colored Square Business Card Mockup Design
Get Here" target="blank" style="soft" background="#4fc751″ size="8″ radius="0″ icon="icon: download"]Get Here For Free[/su_button]
#08

– Birthday Girl holding Cake with Candles Photo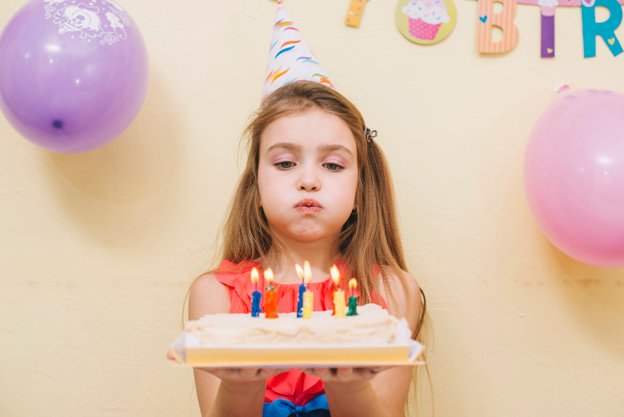 #09

 – Photo Frame with White Candle and Flowers Mockup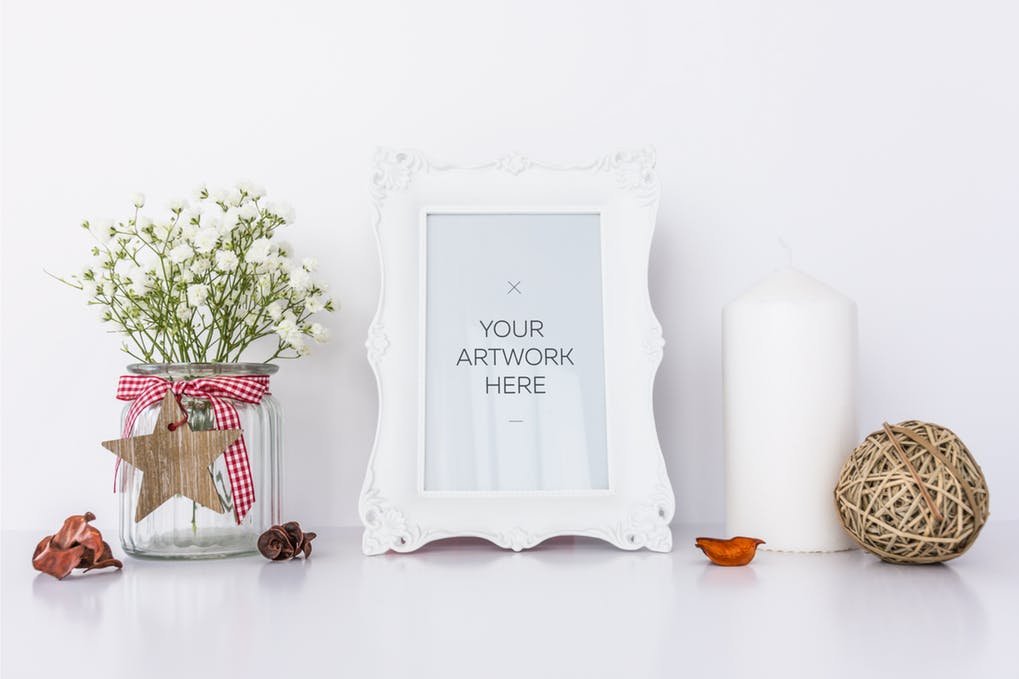 #10

 – Candles with Photo Frame and Ribbons Design
#11

– Burning Candle Mockup PSD Design
#12

– Yellow Colored Square Business Card Mockup Design
#13

– Pack of 2 Candle Package Mockup PSD Design
#14

– Two Faces of a Candle design
#15

– Editable Candle Design Template
#16

– Easy to Edit Candle Design template in PSD
#17

– Candle With Labels Around It Mockup Design
#18

– Realistic Candle PSD Design
#19

– Yellow Colored Candle with a Blue and Red Box Mockup
#20

– Decorative Set of Candle with a box Mockup
#21

– Pack of 4 Fully Editable Mockup Design
#22

– Candle Packaging Mockup
#23

– Realistic Handcrafted Candles Mockup
#24

– Candle in Gift Box Mockup
#25

– Blue and White Combined Candle Design Template
#26

– Complete Candle Package Set Mockup
#27

– Candle Mockup
#28

– Candle in Glass Mock-up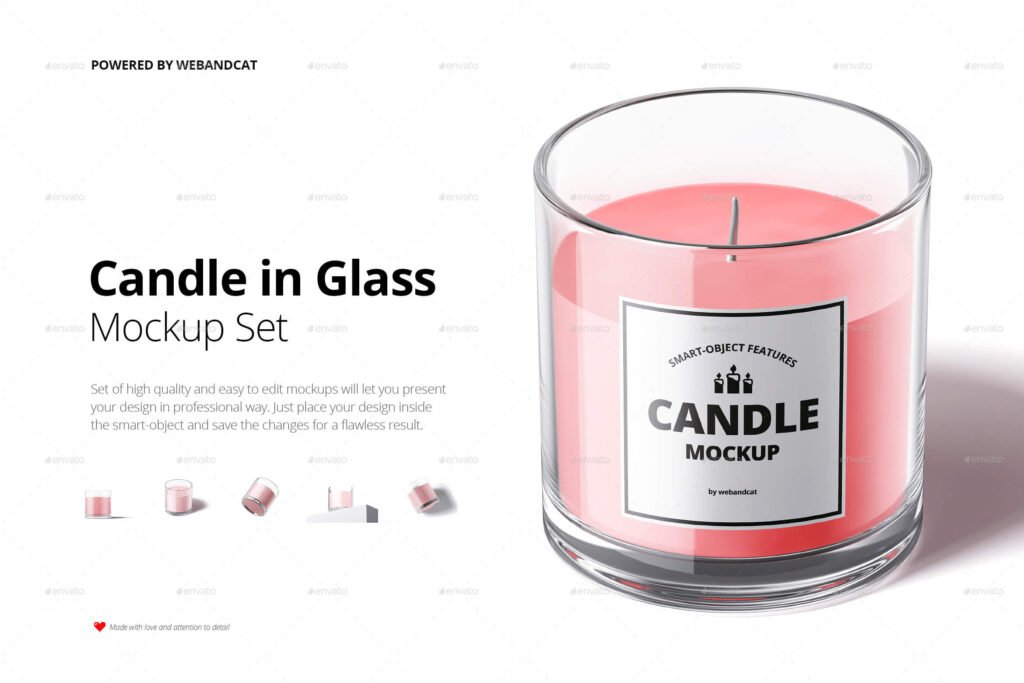 #29

– Candle and Gift Box Mock-Up

#30

– Candle & Box Mock-up
#32

– Candle with 2 Wicks Mockup
#33

– Christmas candle mockup
#34

– Candle Glass Mockup
#35

– Candle in Glass Mock-up