Bookmark Mockup | 25+ diversified list of Bookmark PSD and Vector templates – There is no bookmark alternative for readers to return to the page they have left earlier. Bookmark makes the process more comfortable, and readers can find the exact page without any wastage of time. It is made of paper cards, fabric, or leather, and there are different design variations for each type. You would also find some elegant bookmarks made of metals like silver and brass, other materials like silk, wood, cord (sewing), plastic, etc. but these are not commonly used. As a designer, one should have a demo design ready for every kind of bookmark in their design portfolio to showcase presentation ideas in front of the client instantly. It leaves to create an impression on the client that you can produce product design for every kind.
To help you fill your designer arsenal, we have rounded up 25+ diversified lists of Bookmark PSD and Vector templates, covering every bookmark product type. You will also have a couple of variations for each product category. These templates are customization friendly, allowing you to alter, remove, or add any design element included in the template. Readers are notified that some of the listed templates are free and some or premium in nature, which you need to get from Envato Marketplace or Creative Market.
Also, Check – 
You can freely contact us at Fiverr.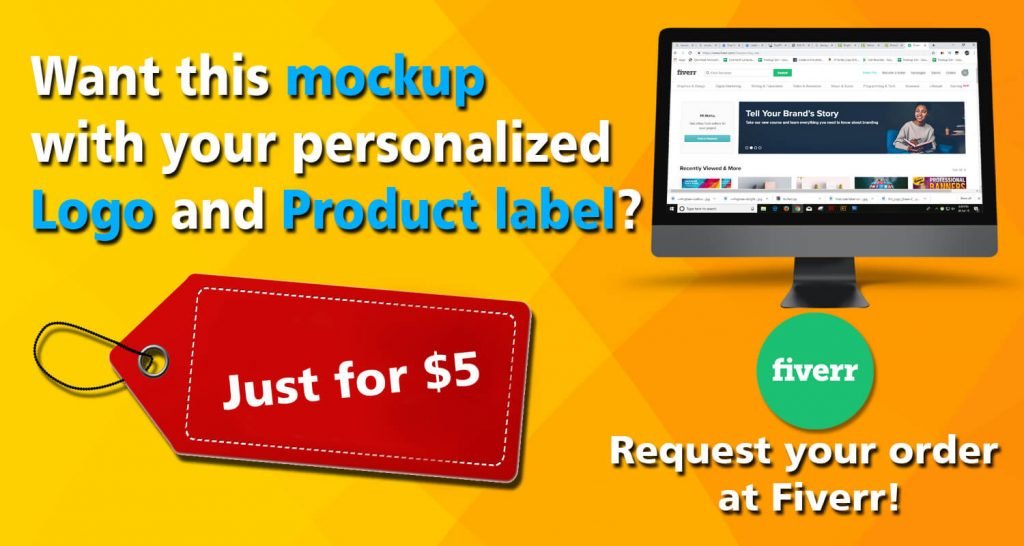 _______________________________________________________________________
Mockupden Exclusive Free bookmark mockup PSD Files for our Visitors:

Updated New Inclusion on 19/06/2021
Free Bookmark Mockup PSD Template
#01

– Photo realistic Bookmark Mockup PSD: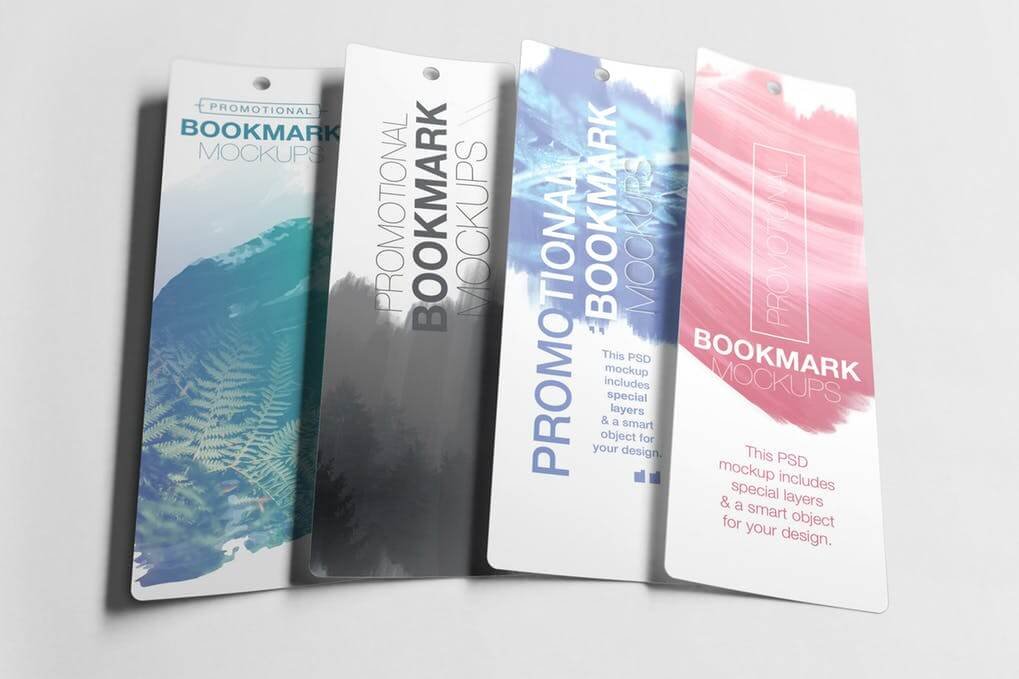 This template showcases bookmark PSD design in four different colors and also features different design shades. This PSD file is created with special smart layers which could be utilized by the designers to alter the included design object according to the project theme.
#02

 – Simple Rectangular Bookmarks Mockup PSD:
#03

 – Blue Bookmarks Mockup PSD: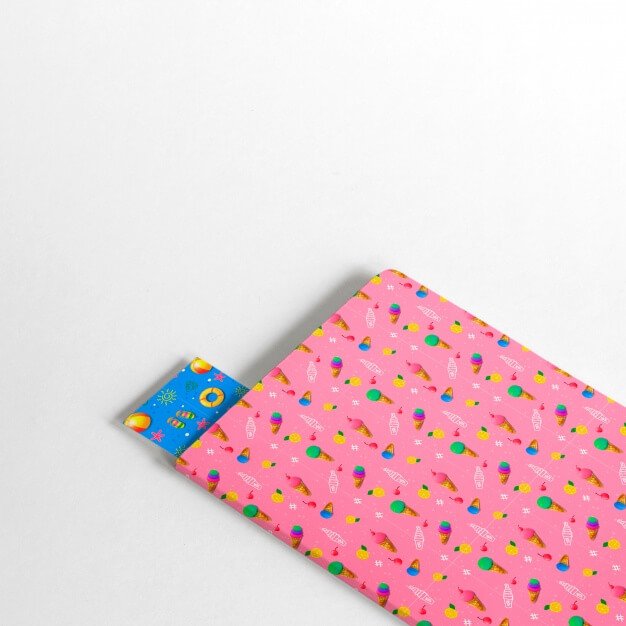 #04

 – Quote Bookmark Mockup PSD:
This mockup bundle offers different bookmark design template with quotes written on them. All 6 templates have different quote which are of course changeable. If you do not like the idea of quote on bookmark, get rid of them using smart layers included in the design template. Included text, color, design texture, background all could be removed or changed via smart object which is one of the key feature of this PSD design template. A help file is also included with the design pack to guide all newbie designer on how to make the necessary adjustment.
#05

– Bookmark with Images PSD:
#06

–

Heaven Memorial Bookmark PSD

:
#07

 – Bookmarks with Chinese Dragons Mockup:
#08

– Funeral Bookmark PSD Design template:
#09

– Editable Analog bookmark PSD:
#10

– Endless Memories Bookmark Design template in PSD:
#11

 – Bottle Bookmarks Mockup PSD: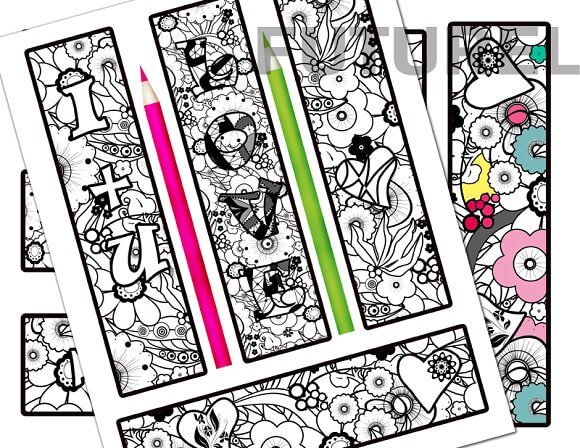 #12

 – Church Bookmarks Mockup PSD: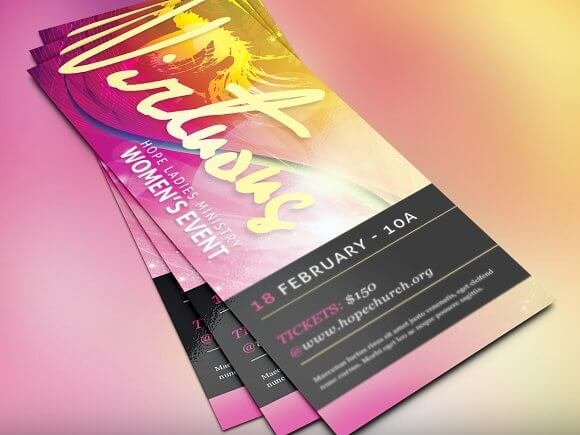 #13

 – Red Tie Bookmarks Mockup PSD:
#14

– Realistic Bookmark PSD Design template:
#15

 – Customizable Bookmarks Mockup in PSD Format:
#16

 – Bone Bookmark Mockup PSD: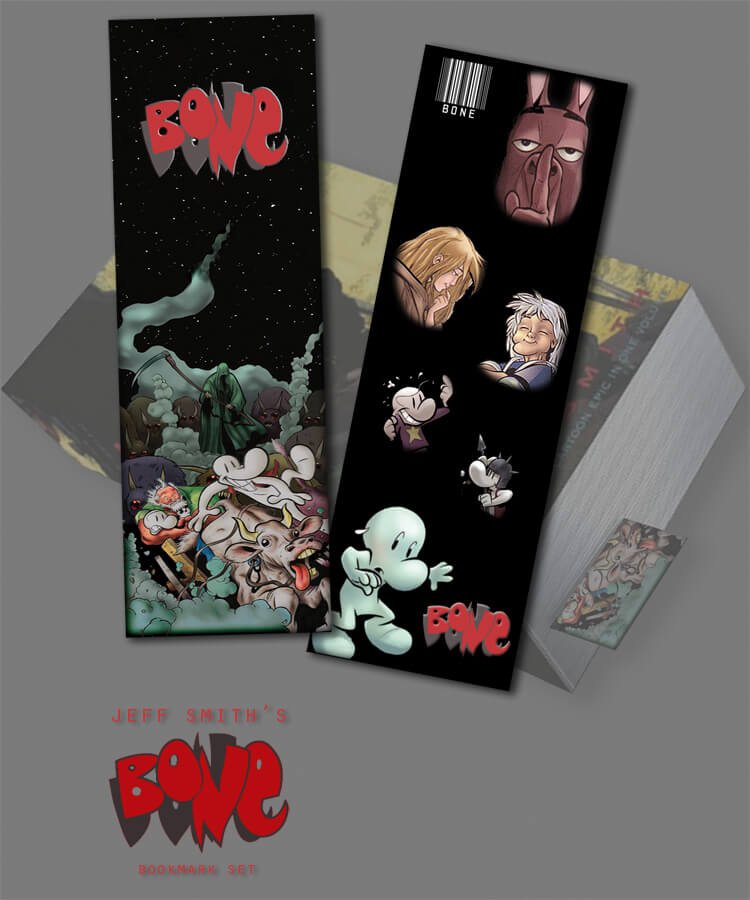 #17

– Promotional Badge Bookmark PSD:
#18

– Sublimation Bookmark PSD:
#19

– Logo Bookmark Design PSD:
#20 – Tag Bookmark PSD:
#21 – Realistic Gift Cover Bookmark Mockup PSD:
#22 – Hand band Bookmark Mockup PSD: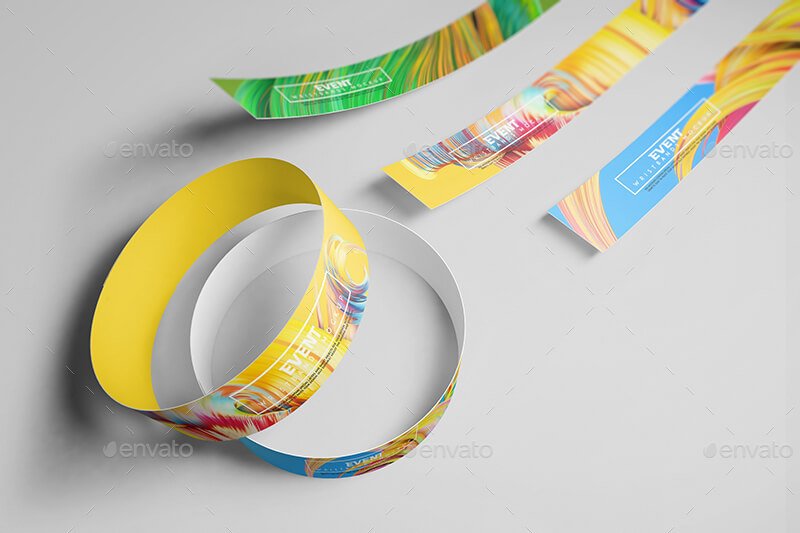 #23 – Notebook Bookmark Mockup PSD:
#24 – Magazine Bookmark Mockup PSD: