24+ Beautiful Bandana Mockup PSD Templates: If you are designing Bandana, you might require some mockups. Through these convenient tools, you could easily showcase the Bandana styles to your clients or use them to promote your product in the market. Having said that, every available mockup on the market is not as good as the ones you are expecting, but if you go through the lineup, we have on our website we can ensure you will get some of your choices.
Every mockup that you see on our website is all the creations of professionals and experts. So there exists no chance of any kind of error or inaccuracy. Each of them is easy to use. With just 3 simple steps, you can create the Bandana design using the mockup. It contains a smart object layer that enables the user to make the necessary customization. Therefore, for the editing, you need to tap on double the smart object layer and then add the design to the Bandana. You can make any changes in the design given, change the background color, design, change the font color and design, and you can even modify the angle of the view as well.
Not to worry about the quality of the pictures, as it provides a high-resolution image dimension of around 5000* 3000 pixel size. It provides photo-realistic results, therefore the quality of the picture would be top-notch. Easily present the designs to your clients without any doubt.
Also, Check
UNLIMITED DOWNLOADS: 500,000+ Product Mockups & Design Assets
_______________________________________________________________________
Mockupden Exclusive Free Bandana mockup PSD Files for our Visitors:

Updated New Inclusion on 3/02/2021
Free Bandana Mockup PSD Template
Free Dog Bandana Mockup PSD Template:
Free Neck Gaiter Mockup PSD Template
#1 Bandana Mockups
#2

The Bandana Mock-ups Set
#3 Pet Bandana Mockup Set (type 2)
#4 Bandana Mockup
#5 Bandana Mockup Featuring a Solid Color Background
#6

Square Silk Scarf or Bandana Mock-Up
#7 PSD Bandana Mockup
#8 Bandana Mockup
#9 Bandana Mockup Featuring a Man at a Studio
#10

Red Bandanas Face Mask or Neck Scarfs Vector Set
#11 Pet Bandana Mockup Set (type 1)
#12 Bandana Mockup – Front View
#13

White Bandana Scarf Set
#14 Buff Bandana Mockup
#15

Bandana Polkadot Pattern Set
#16 Bandana Bibs Mockup Set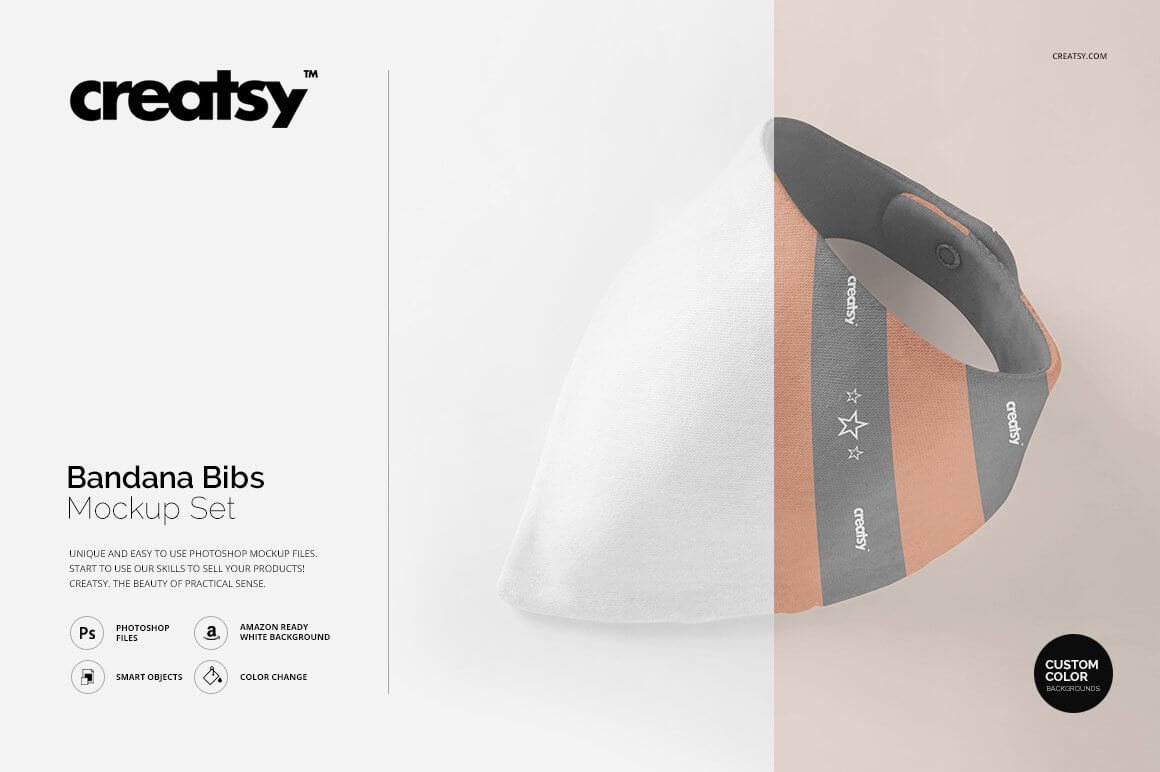 #17

Realistic Black Bandanna
#18 Baby Muslin Bandana Mockup Set
#19

Silk Square Scarf Mock-ups Set
#20 Baby Bandana Bib Mockup Set
#21 Baby Bandana Bib Mockup Set
#22 Bandana Mockups